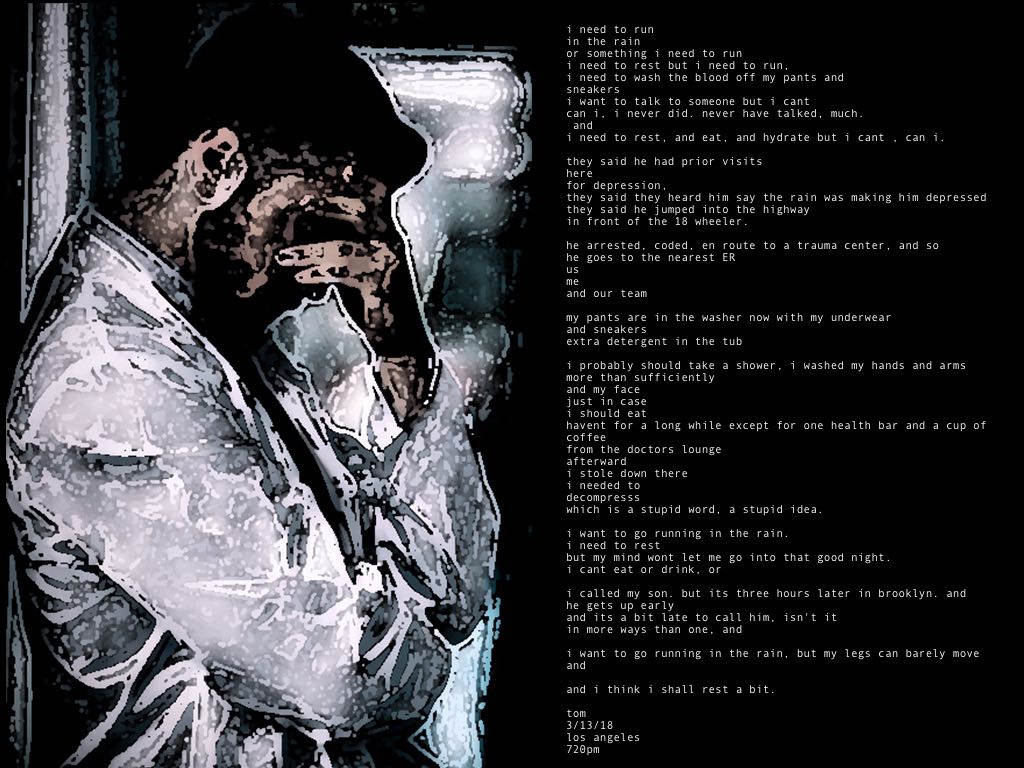 poem
i need to run
i need to run
in the rain
or something i need to run
i need to rest but i need to run, 
i need to wash the blood off my pants and 
sneakers
i want to talk to someone but i cant 
can i, i never did. never have talked, much.
 and 
i need to rest, and eat, and hydrate but i cant , can i.
they said he had prior visits 
here 
for depression, 
they said they heard him say the rain was making him depressed
they said he jumped into the highway
in front of the 18 wheeler.