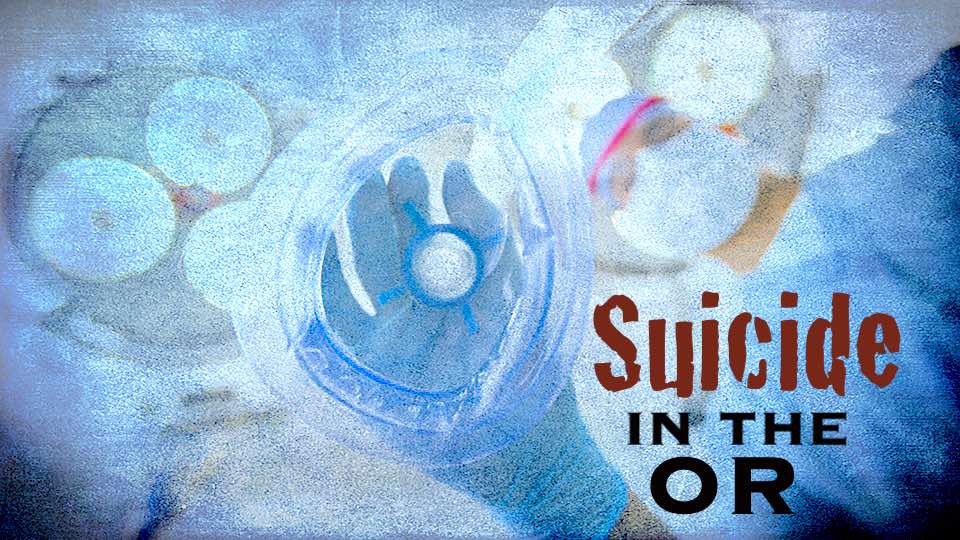 Pamela Wible: I'm sitting here today with mental health expert Sydney Ashland, who co-facilitates our physician retreats. We just came back from our 20th retreat and I'm reading through some e-mails and I've got one that I want to discuss with you.
"I'm a male anesthesiologist. I have been battling suicidal ideation for seven years and eight months. I vividly remember the day I was admitted. A colleague came into my locked office and saw me sitting at the desk with induction meds and an IV. My career was over and nearly my life. I know seven colleagues that have committed suicide, all male anesthesiologists."
What's unique about men in medicine that puts them at high risk? Obviously, anesthesiologists have access to lethal meds, but it's got to be deeper than that. What do you think?
Sydney Ashland: I think that our men in general in society are experiencing a lot of double binds and unrealistic expectations, and then when you have a high-level expert, like a physician who is trained for so many years and who is under so much pressure and has so much responsibility, the idea that a physician is going to manage that and succeed professionally and personally is just ludicrous. We've set them up to fail and the fact that this anesthesiologist writes about his attempt to self medicate in order just to survive, I hear this all the time from physicians who get into addiction cycles, whether that's medication, whether it's alcohol, illicit relationships. It's all a way of trying to cope and manage unbelievable amounts of stress. Read more ›