Many people in Currituck County don't have a doctor.
So when local resident Michelle McPherson's newborn daughter became deathly ill, she packed her up in the car and drove hours away for help. Once her daughter's condition stabilized, Michelle decided to fix the doctor shortage in her North Carolina hometown.
By becoming a doctor.
Though she had no money and she wasn't sure she was smart enough, she worked her ass off.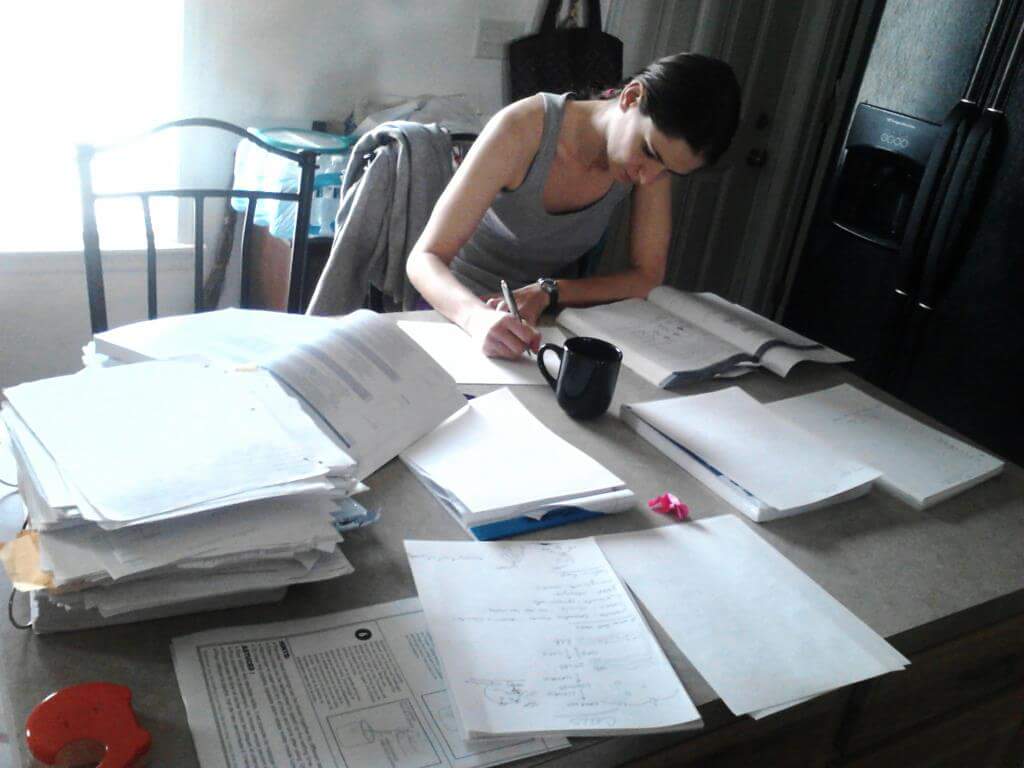 Despite all obstacles, this single mom of two went to med school. Since she didn't get accepted in the US, she trained in the Caribbean. (She was married at the time she applied to school, but the pressures of med school destroyed her marriage).
She traveled by plane and overnight bus to North Carolina every other weekend during her last two years of medical school—just so she could come home to see her kids for a few precious hours—all while working outside jobs to pay for airline tickets and bus fare.
Her mother picked her up at the bus station or airport (driving hours round trip to get her).  Her mom also helped helped raise her kids while she was away, plus she helped rent out part of Michelle's home to vacationers to help pay her mortgage. At one point, Michelle was working four part-time jobs while attending med school to pay for these trips—and to keep the bank from repossessing her home. Despite such extreme efforts, she fell further into debt.
Then she was attacked by a dog, had a ruptured hemorrhagic ovary, and got into a car accident. She was hospitalized three times during training with a copay of $6000. Plus she had to then care for her mom undergoing cancer treatment. Medical bills destroyed her credit. Student loans piled up. Now $500,000 at 8% interest. She couldn't get a start-up loan.
But Michelle is 100% country tough—a devoted Christian woman who refuses to give up on her dream. She's also extremely compassionate and devoted to the people in her town. She's the perfect doctor for Currituck County—and has gone through hell and back to finally get to come home and care for the poor folks in her hometown.
Thirteen years have passed since Michelle's medical journey began. Now she's just a few months from opening her dream clinic—in an old farmhouse.  Contact me to view our webinar on how to launch your farmhouse clinic.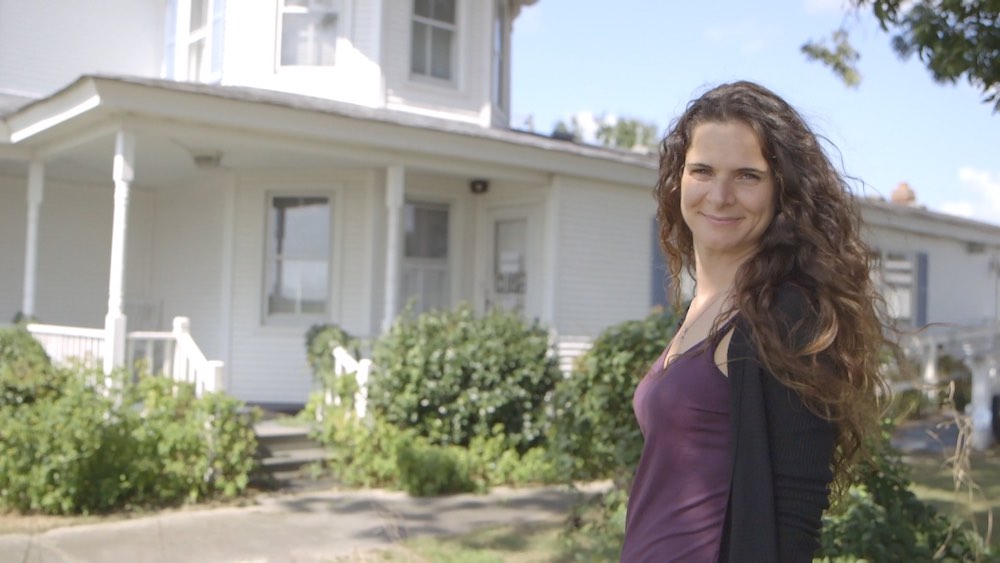 She'll treat everyone who needs her—newborn to elderly—regardless of ability to pay. Womb-to-tomb care via barter and trade—from chickens to roofing shingles. No two-hour waits in this farmhouse clinic. If patients must wait, they'll relax in a rocking chair on the wrap-around porch. Next she plans a gym, a yoga studio, then fitness and cooking classes, even an organic grocery stocked by local growers.
Want to a launch a farmhouse clinic in your town? Contact Dr. Wible.
While her colleagues are signing on as physician employees in big-box clinics, Michelle is relentless in pursuit of her dream. She already got a waiting list—hundreds of patients (before she's even completed her training)! She's got so many patients signed up (not including the ones walking up to her on the street) she'll have a full practice on day one!
Yet she's been warned over and over that it is impossible to start her own clinic. She's been advised she'll never survive financially. She's been lectured about how she must have support staff and special testing, a lab, and so many other items that she doesn't think she needs.
Yet Dr. McPherson is fearless in her faith.
"You've reported on successful ideal clinics that don't conform to these 'industry stereotypes,'" Michelle told me. "You've been a lighthouse that has kept my sights on the fact that it IS possible to do exactly what I am setting out to do. You have given me the strength to withstand the trials of residency that I have endured because I know they will be short lived and that my Ideal Clinic… My Dream… IS POSSIBLE."


Since Michelle is unshakeable, her residency training program decided to finally get behind her dream. They even made a promotional video about their one-of-a-kind doctor and her soon-to-be farmhouse clinic.
I was so inspired by her spirit and perseverance that I invited Michelle to our physician retreat on scholarship. And while she was here, I made an announcement. Each year I award a $10,000 scholarship to a visionary woman in medicine who inspires me. Here's what happened when Michelle got the $10,000: (watch her mom's face)
Now she's got the $8,000 dollars to transfer taxes for purchase of the farmhouse. Renting the upstairs to vacationers will help support the building expenses. The extra $2,000 will be used for the building insurance and electricity so she can open her clinic on her 40th birthday—July 2, 2018.
Feeling inspired by Michelle? Pledge your support here.Want to spend your next vacation in her farmhouse clinic (and get your physical with the coolest doc in the county)? Contact Dr. McPherson.
Want to sponsor ideal clinics in rural America? Contact Dr. Wible.
Are you a doctor who wants to launch your ideal clinic? Attend our upcoming retreat.

Dr. Wible is always looking for the next $10,000 scholarship winner. Come join us!