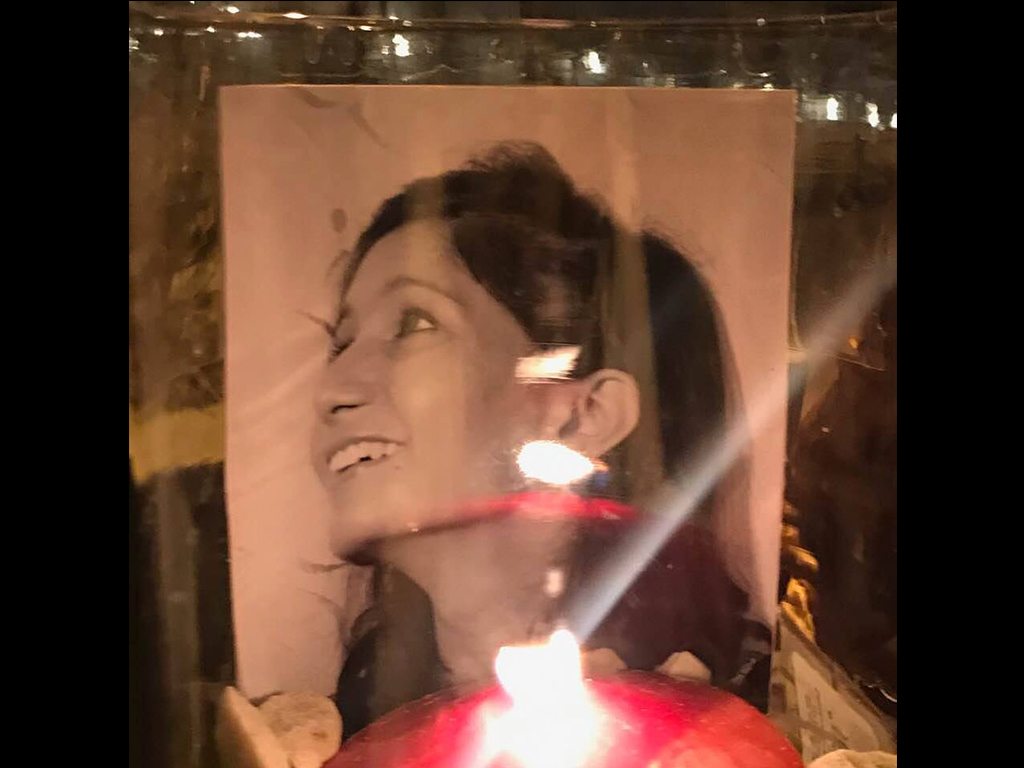 Tonight we gather as a community. Each of us to shine our light on the most recent suicide. On the life of a brilliant, loving, kind woman. A woman who dedicated her very life to helping and healing others. As a doctor.
Dr. Deelshad Joomun was not just a doctor. She was one of the first interventional nephrology fellows—and more importantly the first female one. It was not an easy road and she carved her path largely on her own reaching the pinnacle of success. Yet one week ago standing in her white coat on the roof of this 33-story building housing hundreds of hardworking doctors from Mount Sinai hospital, she stepped off the ledge.
Tonight we stand on the ground where her heart stopped. To celebrate Deelshad. Her very name means "happy heart." An idealist, an inspiration to all, humble despite her massive success, she was never one for the limelight. Yet her life and death must not remain in the shadows.
Though first in her field, she is not the first doctor suicide at Sinai. In less than two years, three brilliant young women leapt to their deaths. Two right here.
As we pay our respects to all three—to Esha, to Kathryn, and to Deel—we also shine our lights on all the invisible ones. The hundreds of thousands of doctors who have gone before them. I was almost one of them. Though I survived, I've lost countless colleagues to suicide.
To heal it will take courage and community
Courage means to lead with one's heart. And we must each have courage. Courage to stop blaming the victims as sad and weak. Courage to do more than just send another "tragic loss" email. Courage to confront institutional censorship and intimidation. Courage to fully investigate each of these suicides.
And so we gather and grieve as a community—not just Mount Sinai. Not just New York City. More than one million Americans lose their doctors to suicide each year. This is also a global public health crisis. Many die a direct result of their training—institutionalized cruelty with rampant human rights violations illegal in any other industry.
I've written about Deel's suicide. Now with 20,000 Facebook shares. These flowers have been sent here from grieving people from all across the country and the world. And we must grieve as a community because the loss is far reaching. These suicides can no longer be hidden in a private funeral for the family.
Now the world is watching.
Nearly 500 residents in this building—neighbors and her friends—saw her dead body outside their windows. People on the sidewalk who screamed and called 911. The building super, the man at the concierge desk who knew her.  Sinai staff and nurses now whispering in hallways (all told to keep quiet, not speak to reporters). And the thousands of patients she cared for now wondering what happened to their beloved doctor. They all must be allowed to grieve with us.
And there is another group that is watching—the depressed and suicidal doctors from all over the world who are living with the same agony. They are on the ledge now. Doctors who write begging me for help because they "don't want to be the next one under the tarp."
We can no longer cover up our doctor suicide crisis with a tarp and silence. We can no longer discard our doctors into body bags without investigation. We must all stand up for our brothers and sisters in medicine who walk into our hospitals and clinics everyday to so selflessly serve others.
May Deelshad rest in eternal peace and love.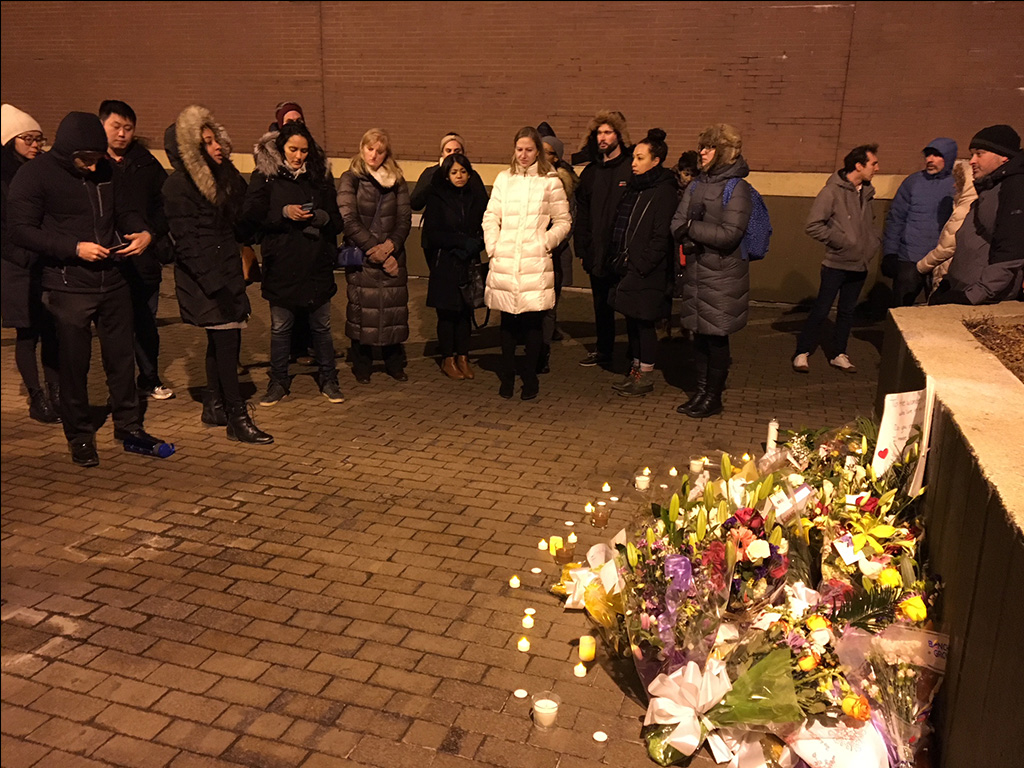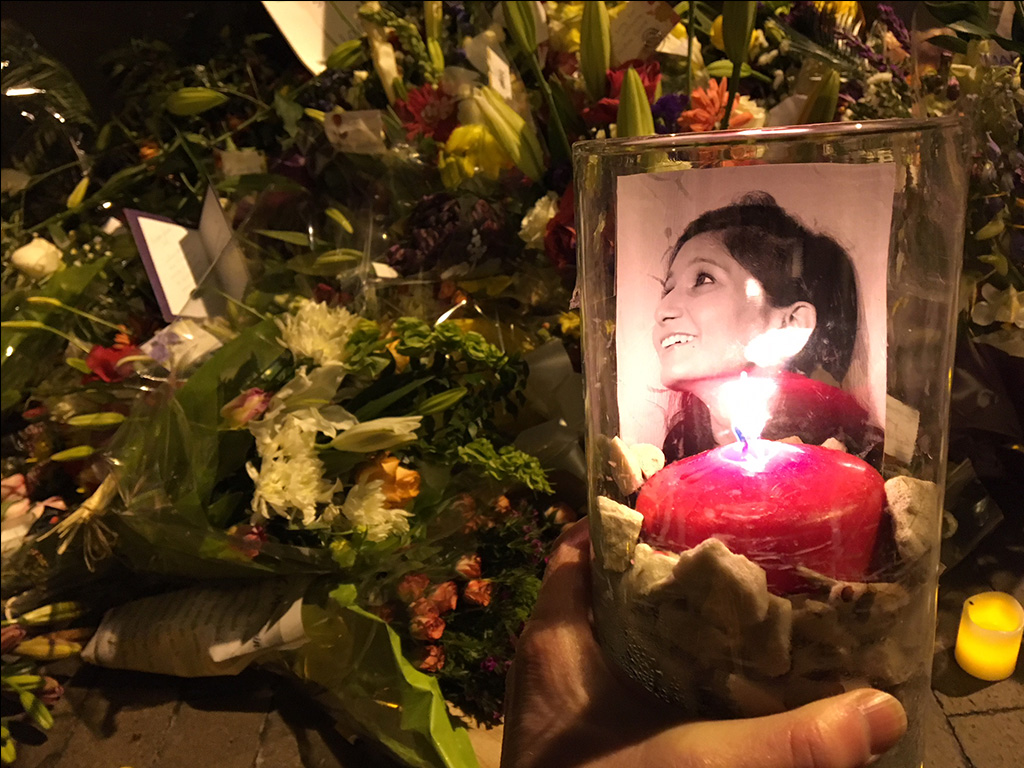 Previous articles on her suicide: Suicided doctor: covered with a tarp—and silence. Also on KevinMD. Doctor suicide: where are the vigils, cards & flowers?  Refinery29 reports This hospital has a physician suicide problem.