I've always been a people watcher. Now I get paid to spy on folks. I have to ask detailed, personal questions. Sometimes I even snoop around patients' homes. 
In the 1930s nearly half of all patient visits were house calls. Now most patients are rushed through ten-minute office visits. But if I need to know what's going on with a patient, I stop by—unannounced. Today I'm surprising Terry Wayne.
He lives in an industrial area just across from the big homeless shelter—the only house on the block. Aha! I see it. Looks like his kinda place. It's a buy-and-sell-pawn-shop-looking compound.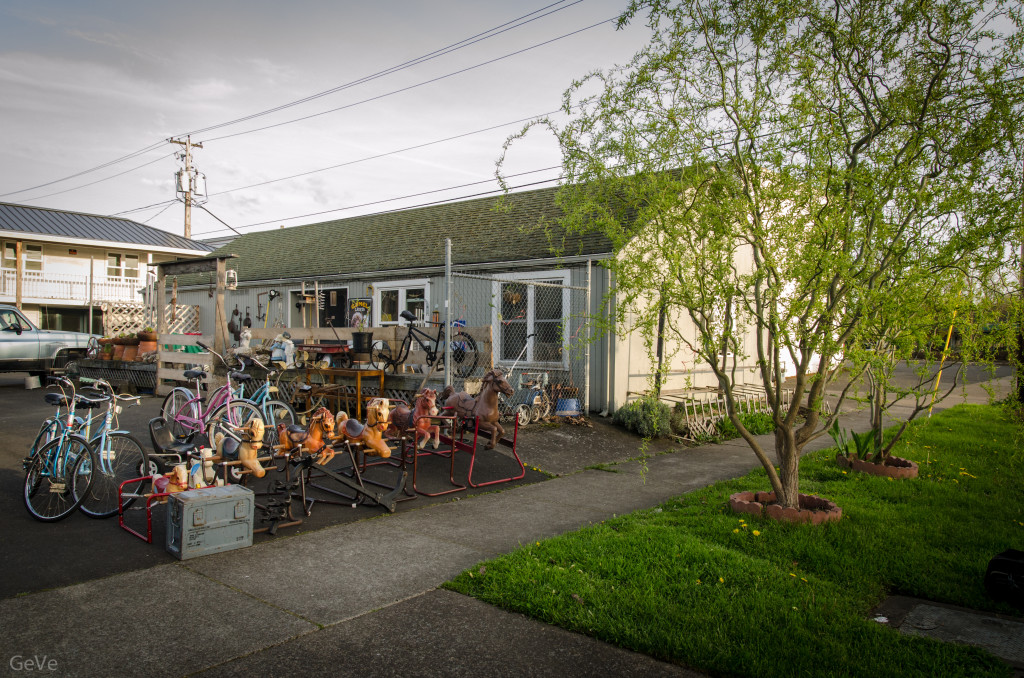 I walk right in past the alien hanging on the front door.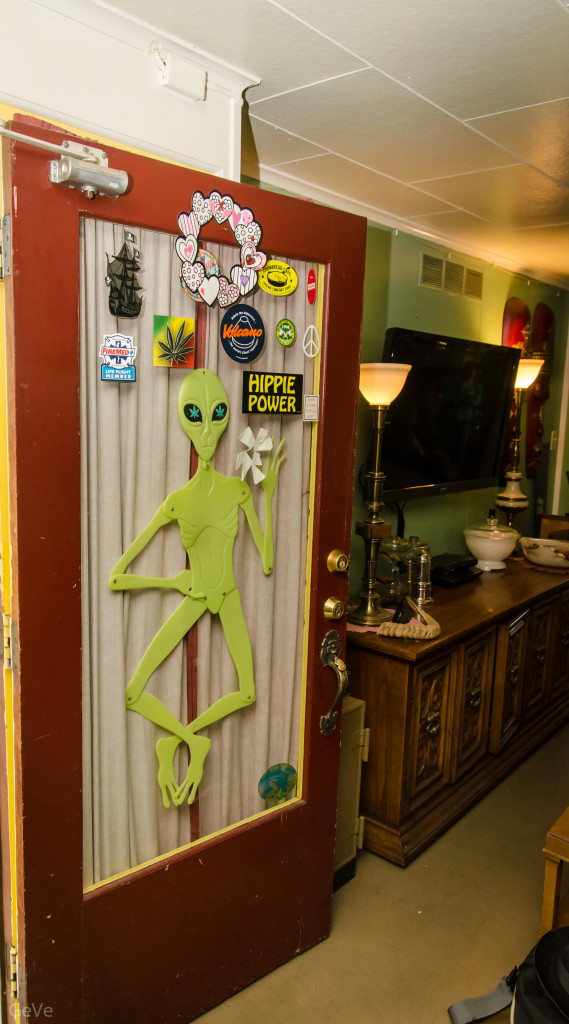 Looking up from his chair, Terry seems overjoyed to see me. A hippie from Birmingham, Alabama, he found refuge in Eugene, Oregon. He's been coming to my office for eight years. Now he's giving me a tour of his place. First he poses with the gift he just got from his granddaughter: a Terry look-alike doll!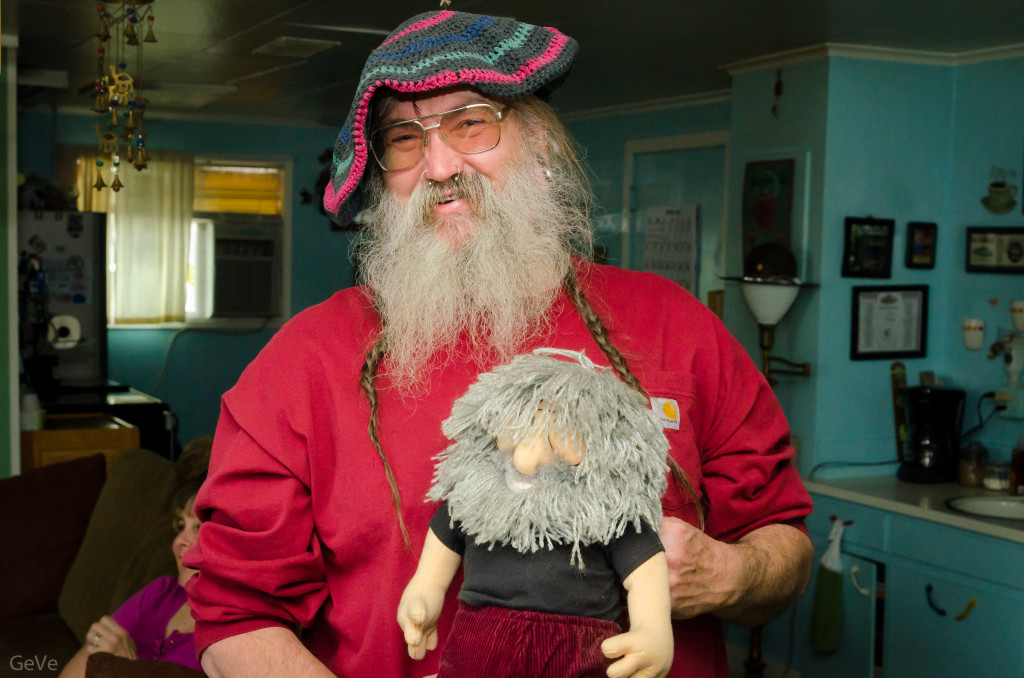 "I been upset 'cause my granddaughter just moved out with my daughter. My daughter's homeless and two centimeters. Having her baby any day now. We're not sure where she and her boyfriend run off to. Been losing sleep over this."
His wife, Rhonda, shows me the room where their daughter and granddaughter were staying. I turn around and see a cookware display. He's been paying me all these years by selling cast-iron pots and pans. "Yep. Here's my collection I was telling you about. They're all from the 1800s."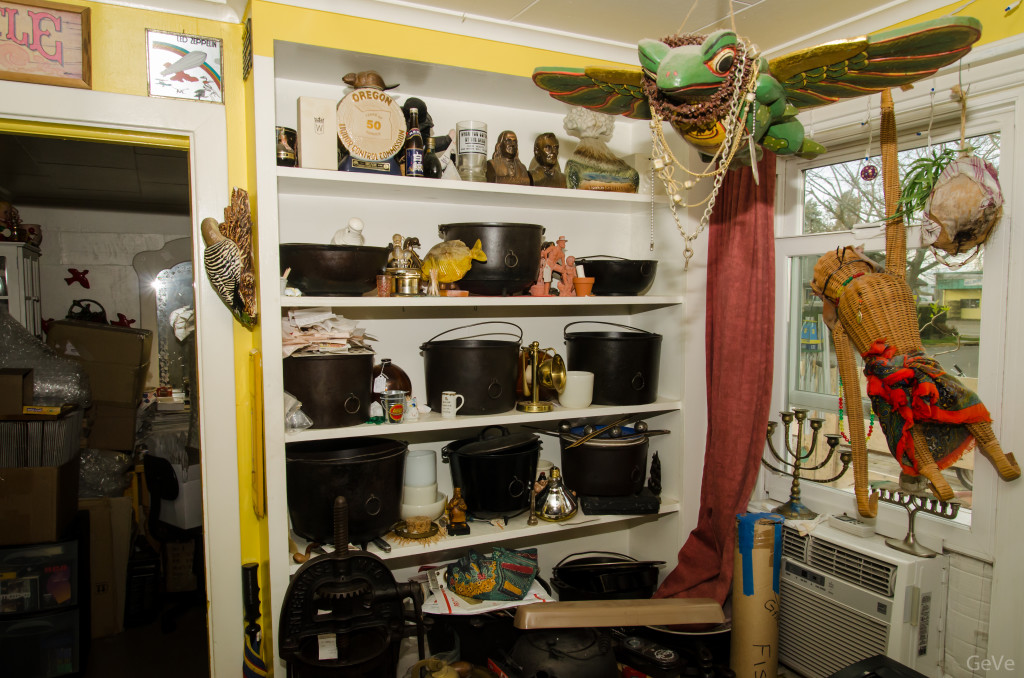 Snooping around his house, I notice a lot of cool stuff: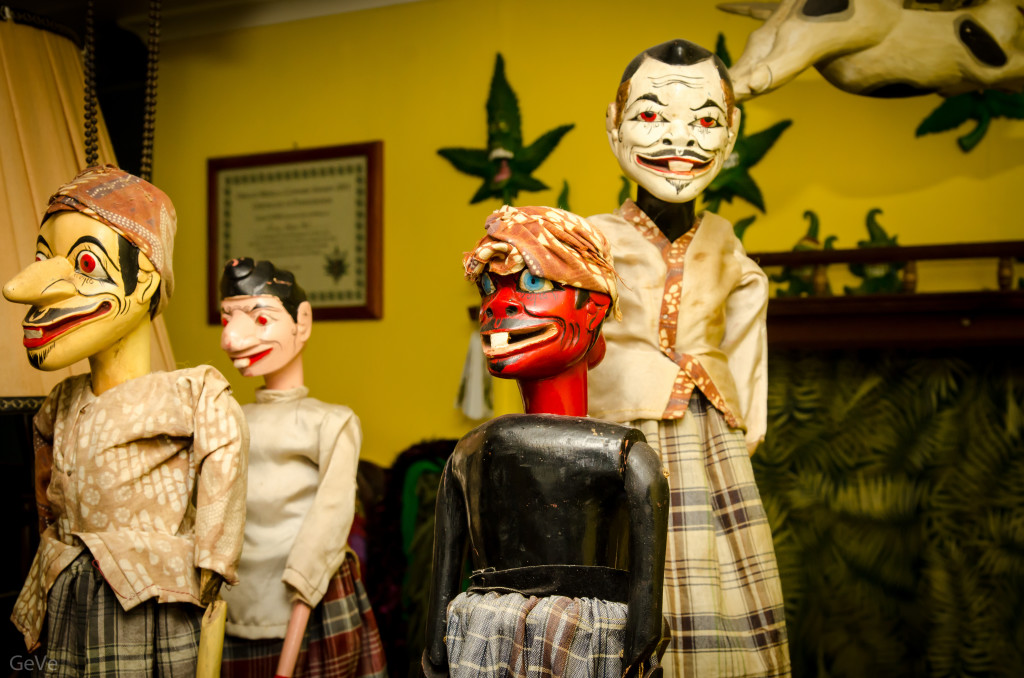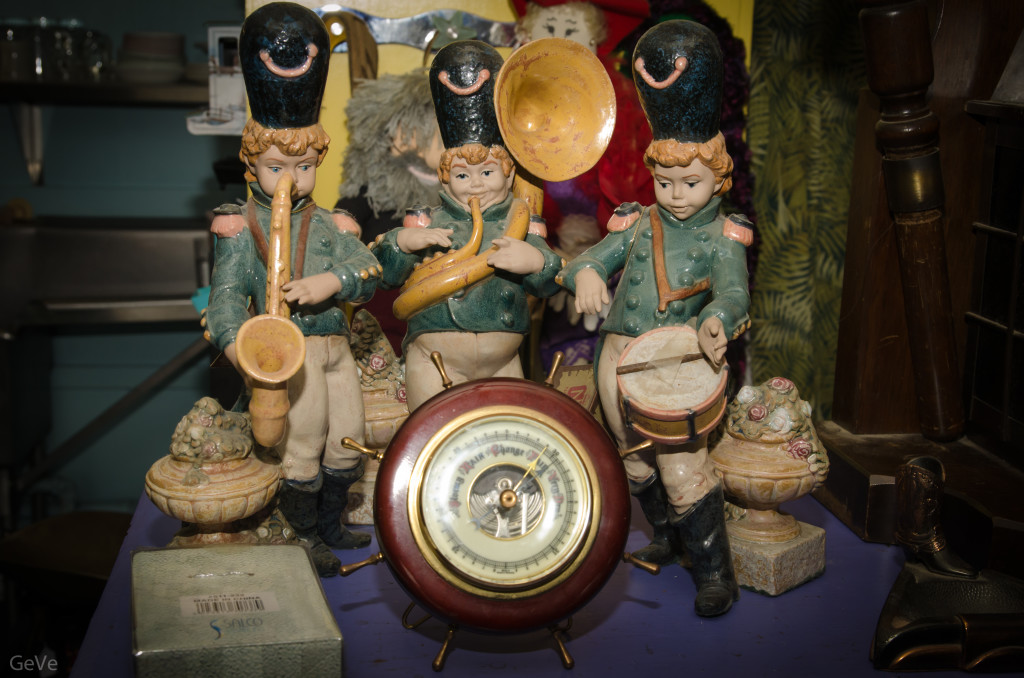 "I pick things up at garage sales and thrift stores, then I sell 'em on eBay," he says.
His wife leads me through a secret door into the back room where he keeps most of his collection. 
"What does Rhonda think of all this?" I ask.
"She don't mind long as the main part of the house is clean." Terry is obviously proud of his stockpile. "Everything's made in the USA," he says.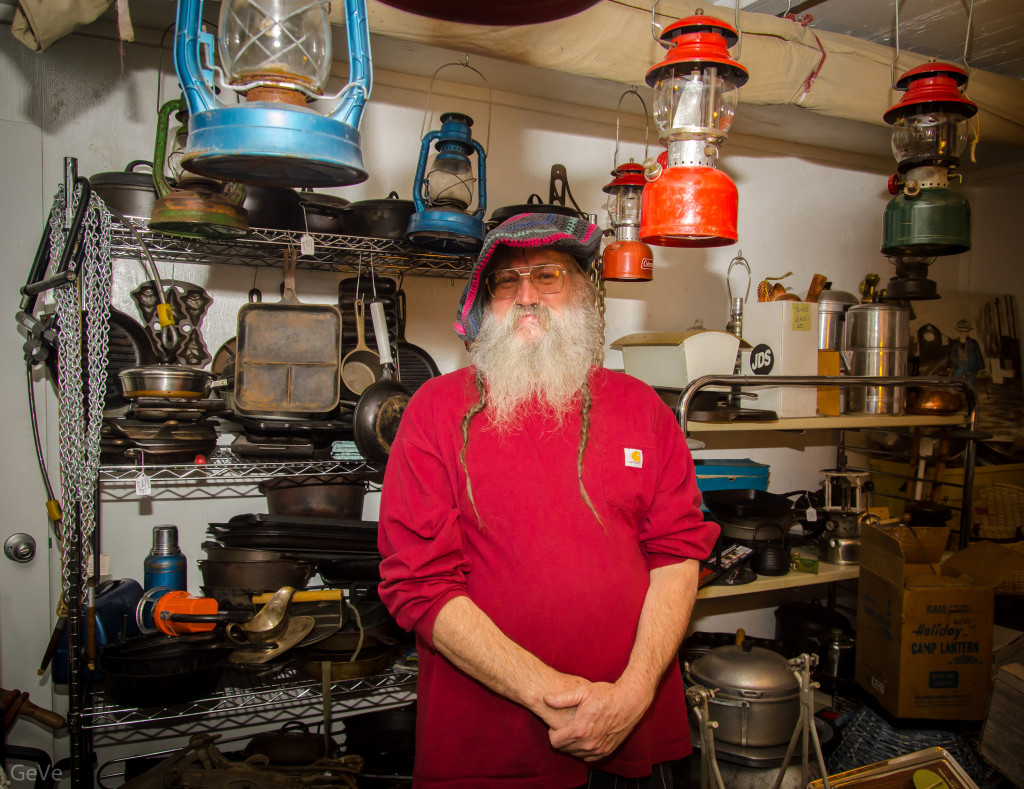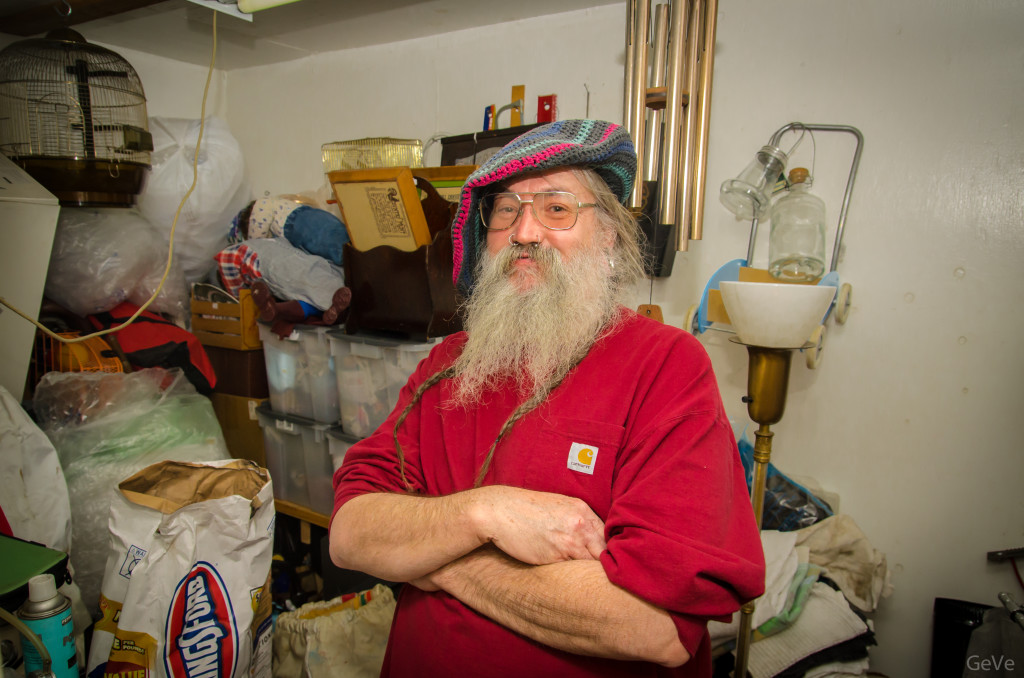 Terry Wayne is diabetic. He tries to eat healthy. I check his heart while he stands by the fridge. "Cutting out ice cream and them bags of gummy worms has really helped me lose weight, doc."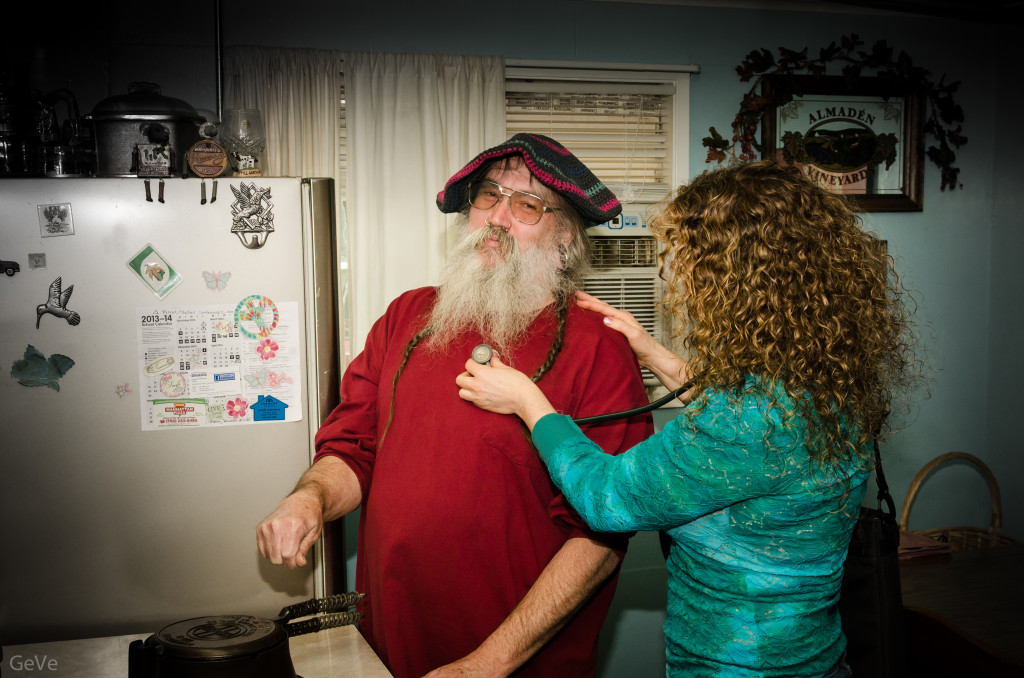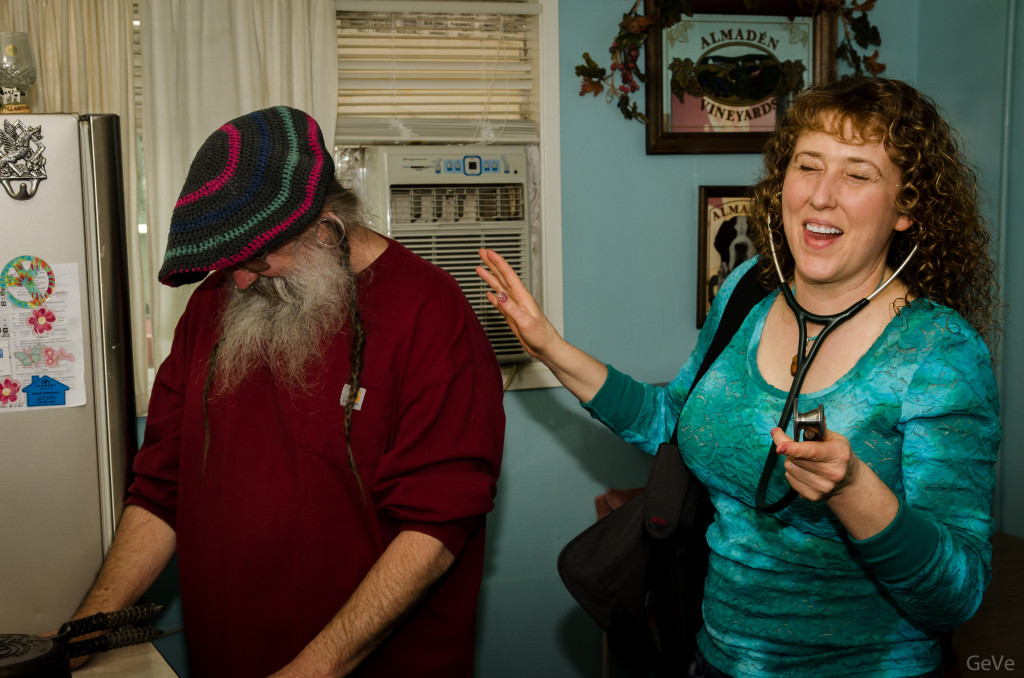 Terry exercises every day. "Been fixing up these bikes." He takes me on a ride around the block on his quadracycle. "You know me and Rhonda's never been on a plane. Travel makes me anxious. I need to be in my own bed at night. Even then, my brain won't go to sleep. I have nightmares about being locked up in the South. I'm better during the day. I'm not really afraid of anything—except tornados and my government."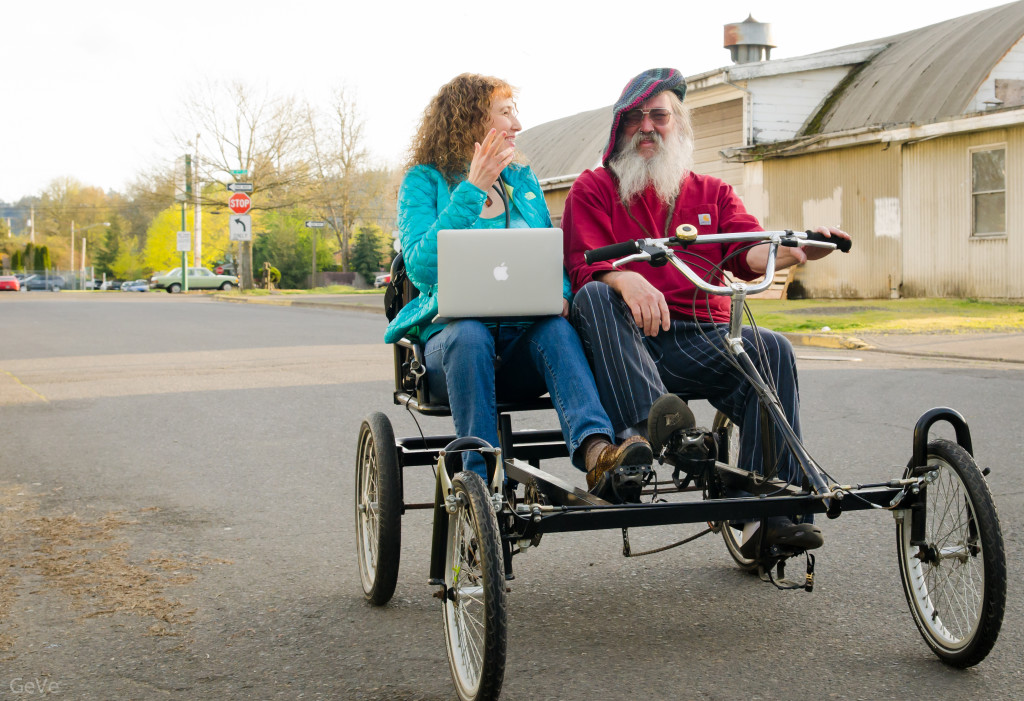 While he pedals, I take a few notes on my laptop, then finish up his chart when I get home. Next morning I get this e-mail: 
"I just wanted to let you know I had a great time yesterday. It was the first time I have laughed or enjoyed anything in months. I have been trying to describe Rhonda and my feelings about this whole family thing, and thanx for letting us vent on you. From what I have been searching online I think we both are experiencing pure mental anguish which is leading to both our emotional distress. It feels weird having a doctor as a friend but boy does it feel great. We both love you and your real heartfelt concern for us."
I guess a house call is like visiting a friend you love who just happens to be a patient. 
(Click here to read part 2 of this story.)
Pamela Wible, M.D. is a family doctor is Oregon. Watch her TEDx talk here. Photos by GeVe.