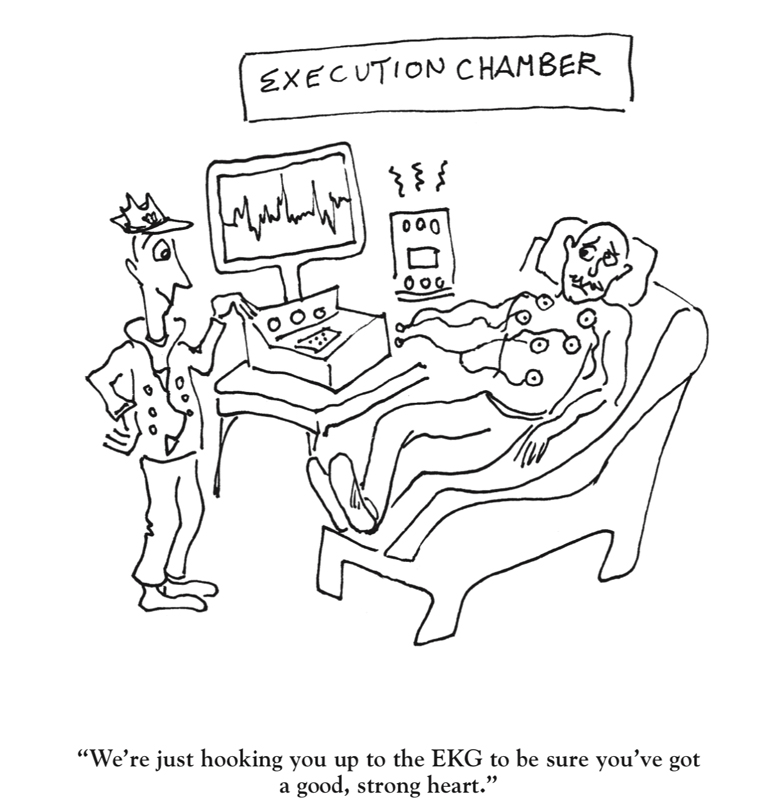 Medicine is full of ethical dilemmas that we often have to face alone. Here's one I'll never forget.
As a med student at University of Texas Medical Branch at Galveston, I had to provide health care for Texas prison system inmates, many on death row.
They say everything is bigger in Texas, and they're not just talking about hair, land mass, and guns. Turns out Texas leads the nation in executions performed per year (1/3 of all US executions)!
In fact, the prison hospital is conveniently attached to the main university hospital like right next to my apartment.
Anytime, day or night, with a flash of my school ID, the guards press a button and I'm in.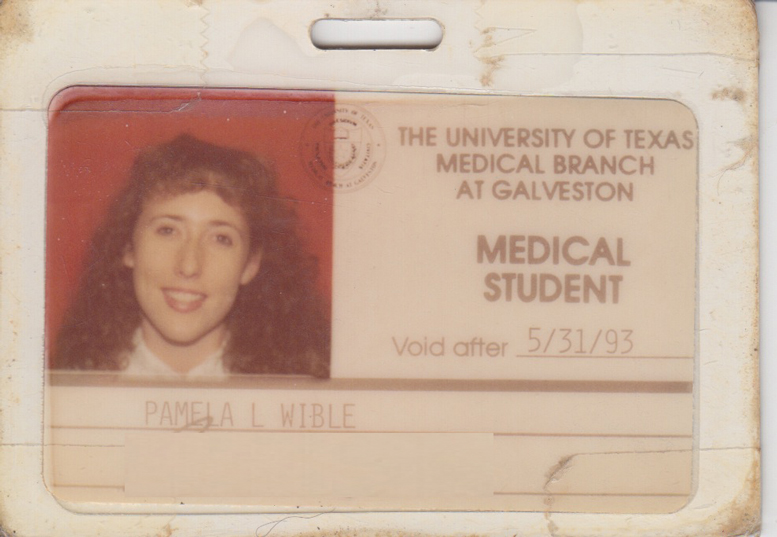 I remember the massive door opening ahead of me. Then a series of steel gates unlocking one by one as I made my way past rows of caged men.
Death-row health care is an oxymoron.
How do I reconcile "first do no harm" with the death penalty?
How do I care for someone soon to be killed?
I'm only twenty-three years old and med school hasn't prepared me for this. Imagine little me as a young naive med student just standing alone and totally baffled by the ethical dilemma ahead of me. (of course, I couldn't act like I was uneasy)
I believe all patients deserve the same kindness and respect. I'm basically an idealistic humanitarian who believes everyone is good at heart and those who aren't have been wounded and are terribly afraid of something.
But all the rules of life and medicine are not the same on death row.
I'm in a place where "How are you?" is a loaded question, a place where men find Jesus and prepare their last statements before lethal injections.
I enter a cell. Sitting in front of me is a white man in his fifties recovering from a hernia repair. As I take his blood pressure and listen to his heart, I wonder how many people he may have shot or stabbed or killed.
"Blood pressure is normal. Your heart's good."
"Thanks, Doc."
He disrobes and I examine his groin incision, testicles, and penis. And I wonder how many women he may have raped or dismembered.
"You're healing just fine. No signs of infection."
I flip through his chart to see how I may best serve him. I notice his cholesterol is high.
"When was your last complete physical exam?"
"They check me pretty regular," he says.
Here's where it gets really confusing for me. He's due for a colonoscopy, but do we do colonoscopies before executions?
And I want to discuss his cholesterol, but first I need to know one thing: can death-row inmates get heart-healthy meals?
This is completely nuts.
I haven't treated anyone on death row since med school (not exactly my ideal patient in my solo practice), but I've had some patients just out of prison—mostly for non-violent crimes like marijuana possession. And I've had other patients involved in unusual possibly illegal activities.
Hey, as long as you're not hurting anyone your secrets are safe with me . . .
By the way, if you're thinking of jumping off the grid from big-box medicine, I'll walk you through how to liberate yourself from assembly-line medicine. Contact me for an invite to our free webinar.
Ethical dilemmas in medicine are numerous. Is it safe to practice assembly-line medicine in seven-minute visits? Should folks on death row receive free preventive care that isn't even available for law-abiding citizens?
Opening the conversation on the hidden doctor suicide crisis has been an ethical dilemma of huge proportions for our profession. I certainly never predicted that I'd be inserted into the aftermath of doctor suicide scenes leading eulogies for my lost brothers and sisters in medicine.
I guess jumping into the unknown has it's benefits. I'm totally fearless now in a way I never was walking among my patients on death row.
What's the weirdest ethical dilemma you've faced as a physician?
I'd truly love to know. Please post (even anonymously) here.