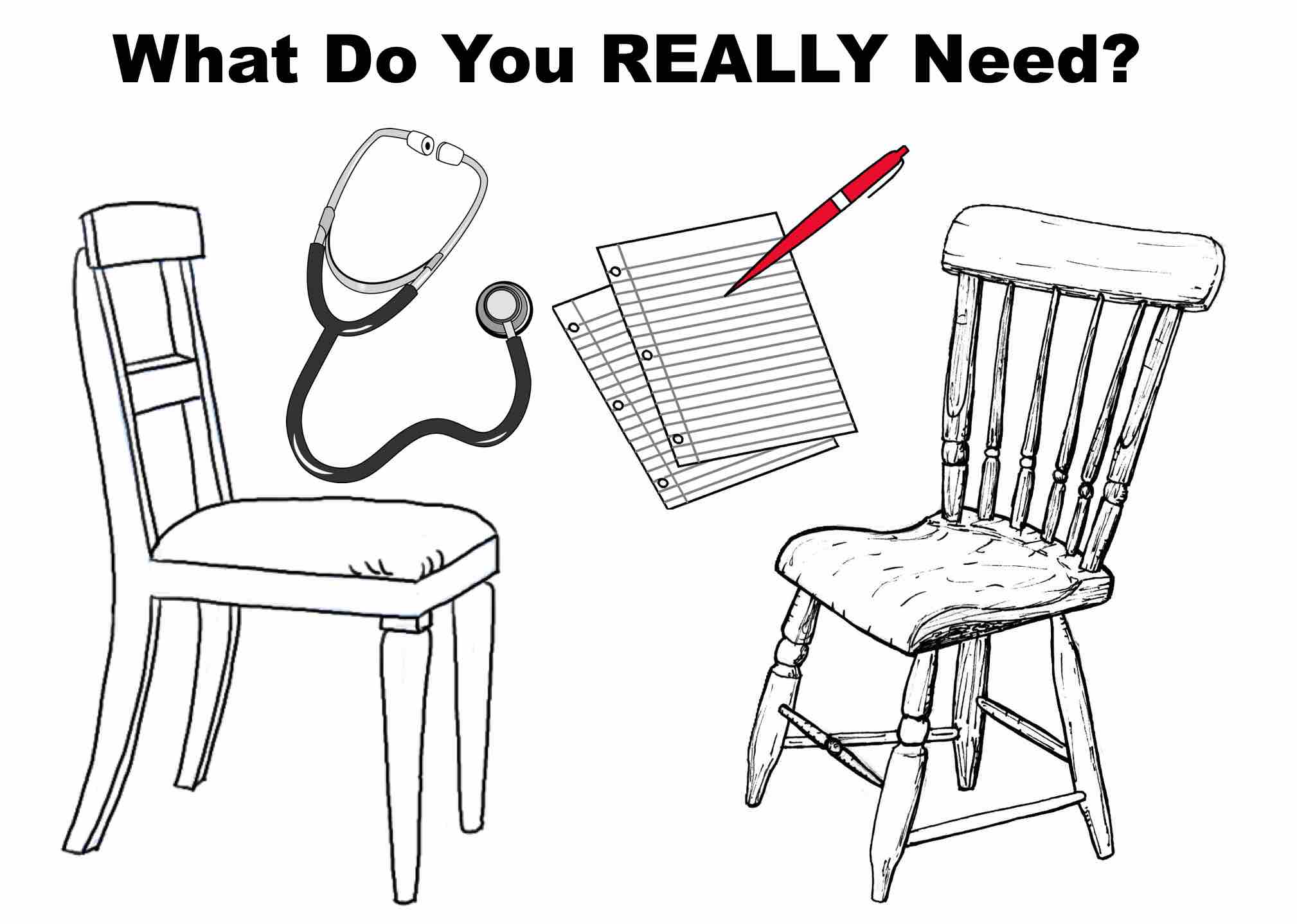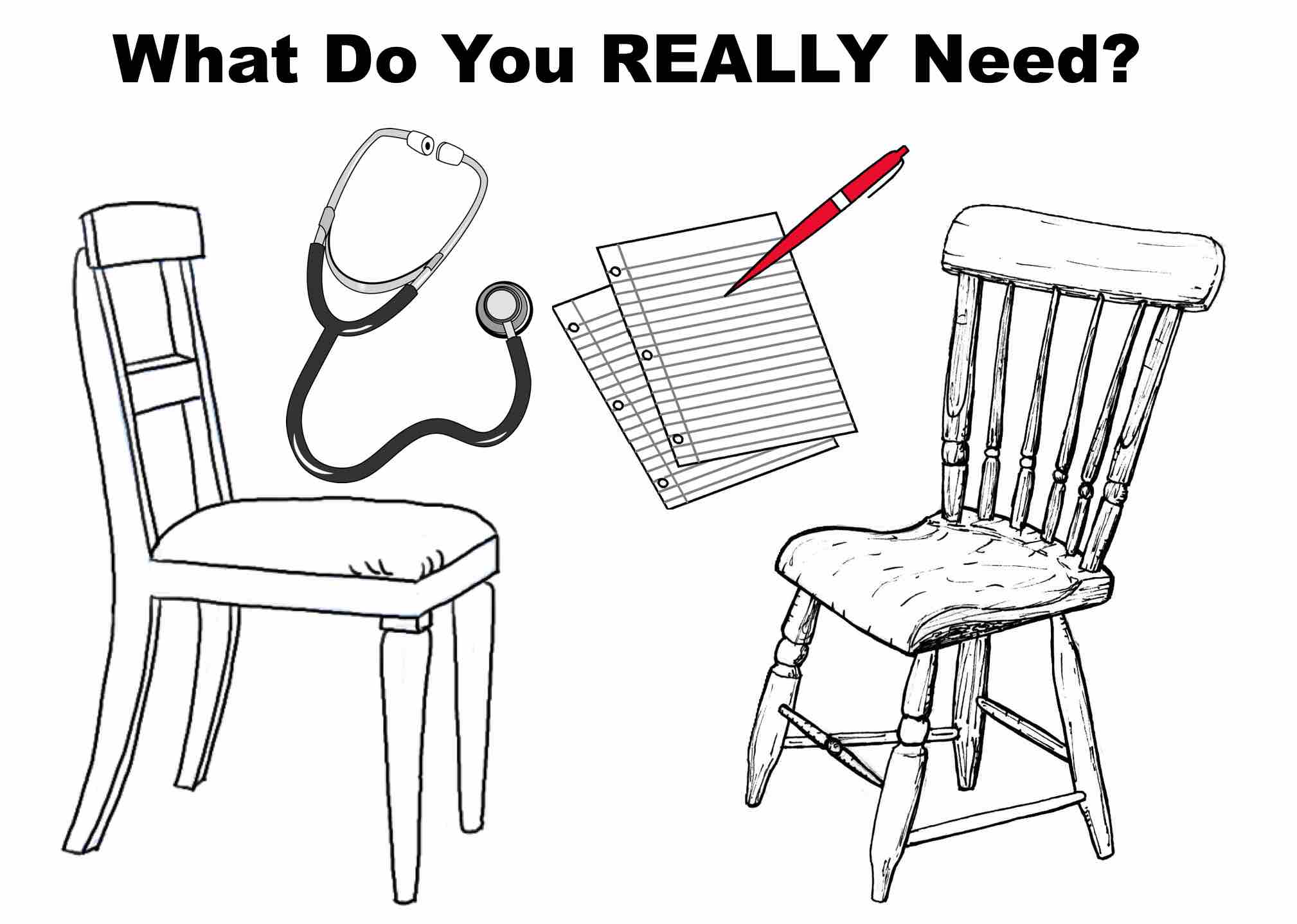 View how to launch your clinic for $627 here
Doctors are notorious for procrastination by overthinking—otherwise known as "paralysis by perfectionism." (Don't worry, I've been guilty of this too).
Perfect example today:
I just got off the phone with a doc who's SUPER nervous about going out on his own. I asked about his timeline. He reluctantly said he'd start this week BUT . . .
he doesn't have a logo . . . or a website . . . or office space . . .
and he's waiting for a startup loan . . .
Yet he has a waiting list of patients.
People are literally begging to see him NOW.
Thankfully he's moving forward even though he's panicked about the details.
Waiting for the startup loan always confuses me the most.
To prove he really doesn't need a loan, I crunched my numbers & told him I actually launched my current clinic for $627.
(Even I was shocked at how little I'd spent)
Docs have been duped into thinking we need all this crazy stuff. A brand? A logo? I still don't have any of that and I've been open for 13 years!
When I was little, I went to work with my parents and watched them heal patients the old-fashioned way. By listening and taking notes with a pen and paper. Sitting in a room with a patient and solving medical problems—using their brains. How cool is that? I think we were all sitting on rusty old folding chairs at some clinics. I was super captivated by the entire experience.
So what do you really need to be a doctor? Besides a medical license and (if you're not a psychiatrist) a stethoscope . . .
Not much.
Maybe malpractice insurance? Two chairs?
I'm all about taking action and not holding back. I believe in living our dreams and making every breath count. Seizing the day and not wasting one more minute of your precious life.
Think about it.
If you HAD to launch a clinic tomorrow—like if your life depended on it—what would you really need to see your first patient? For hypertension or depression or bronchitis or whatever. . . (I'm not talking about doing a lung transplant here)
You're smart enough already. You don't need a 5-story hospital. You don't need a helipad or a parking garage or a phone tree or receptionists behind bullet proof glass (that's not the kind of reception I'm ever looking for when I'm sick anyway).
You don't have an office. Who cares? You could probably meet your first patient at Starbucks, ya know. If you had to. I've done that. I even treated a patient at the DMV and another at a city park on a bench (great for abdominal exams FYI).
I'm into back-to-the-basics medicine. I think we all need to loosen up. Have more fun. Stop taking life so seriously.
Sometimes I'm convinced higher education lowers common sense.
Keep it simple.
All I had on day one before I saw my first patient was:
*  2 Goodwill chairs ($40)
*   a tiny little office ($280)
*   plus I paid my quarterly malpractice premium ($307.50)
That's it. Grand total: $627.50
Since learning doctors have the highest suicide rates of any profession and knowing how my colleagues feel so depressed, overworked, and unappreciated, I've made it my life's mission to teach physicians that there's a simpler way to practice medicine on their OWN terms.
It's so simple really.
Here's the crazy thing: I know docs who launched for way LESS than me!
Isn't that awesome?
Love,
Pamela
P.S. I've been offering telemedicine since launching in 2005. With a telemedicine only practice I could have launched for $307! (Since I wouldn't need to buy chairs or pay for a lease).
Still nervous? I'll walk you through all the steps one-on-one . . .
To launch within 30 days with step-by-step system join our Fast Track Launch Course