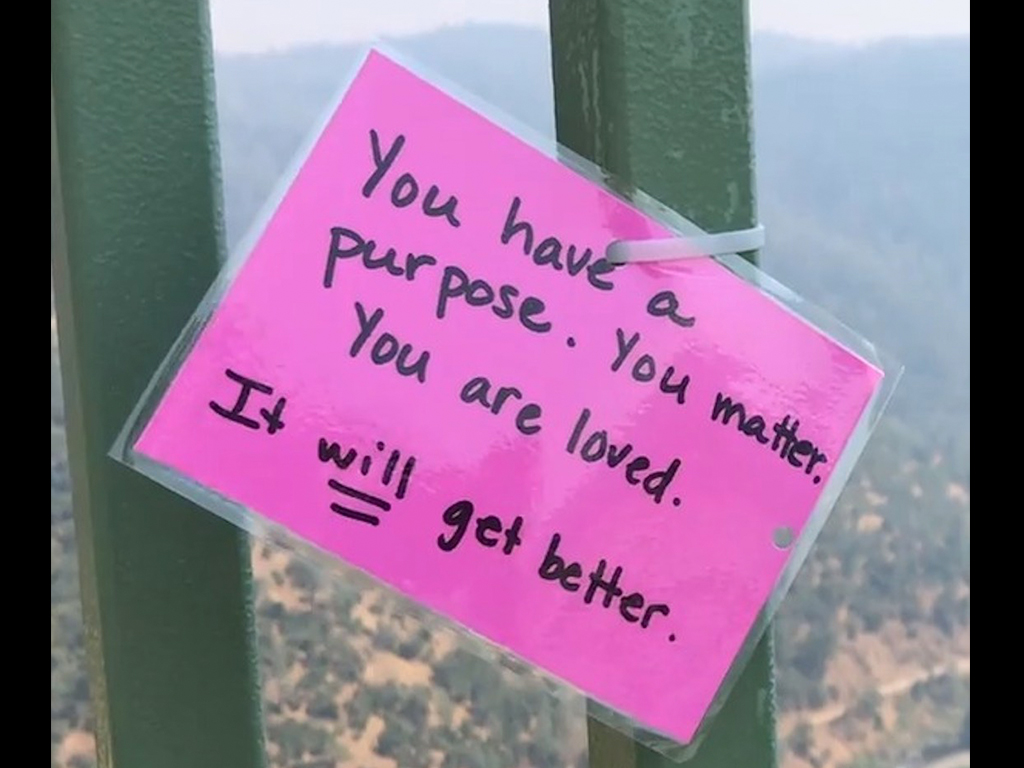 Could a few sentences on an index card save a life? Yes.
A once-suicidal teenager saved eight lives by attaching these love notes to a bridge.
Could a loving note save a suicidal veteran with PTSD? Yep.
Sending caring letters is one of the only interventions proven in randomized controlled trials to reduce suicide among military. (With no adverse effects)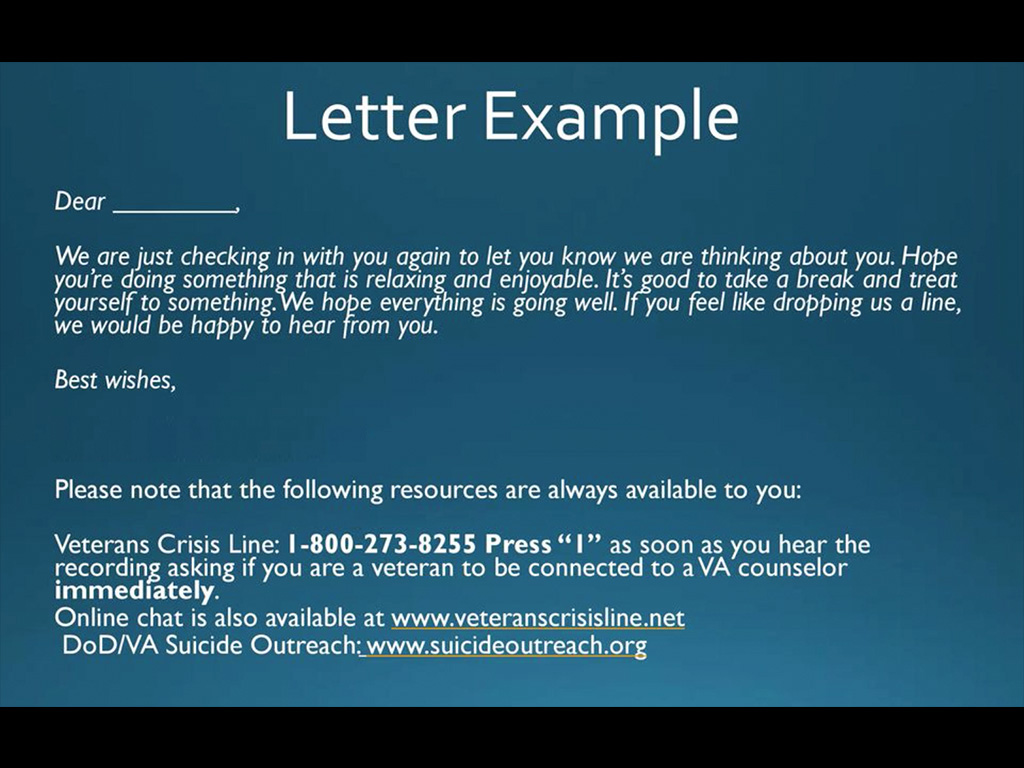 Doctors are the people veterans, teenagers, and others turn to when suicidal; however, physicians have the highest suicide rate of any profession. If we help suicidal doctors, they'll be in better shape to help the rest of us. Right?
So how can a patient save a doctor's life?
Could sending a thank you note to your doctor prevent suicide? Yes, it sure can!
I've spent the last six years running a suicide helpline for doctors. Physicians have actually told me that patient thank you cards have prevented their suicides. Some keep a stash of patient thank you notes in their desks to read in times of despair.
Turns out old-fashioned letter writing can save not only veterans and doctors. Caring letters prevent suicides in the general population all across the world.
To help prevent suicides among our healers, one amazing medical student I know has launched a compassion project in which doctors-in-training are writing anonymous love letters to each other then leaving them in medical schools and hospitals. Here are a few of their letters: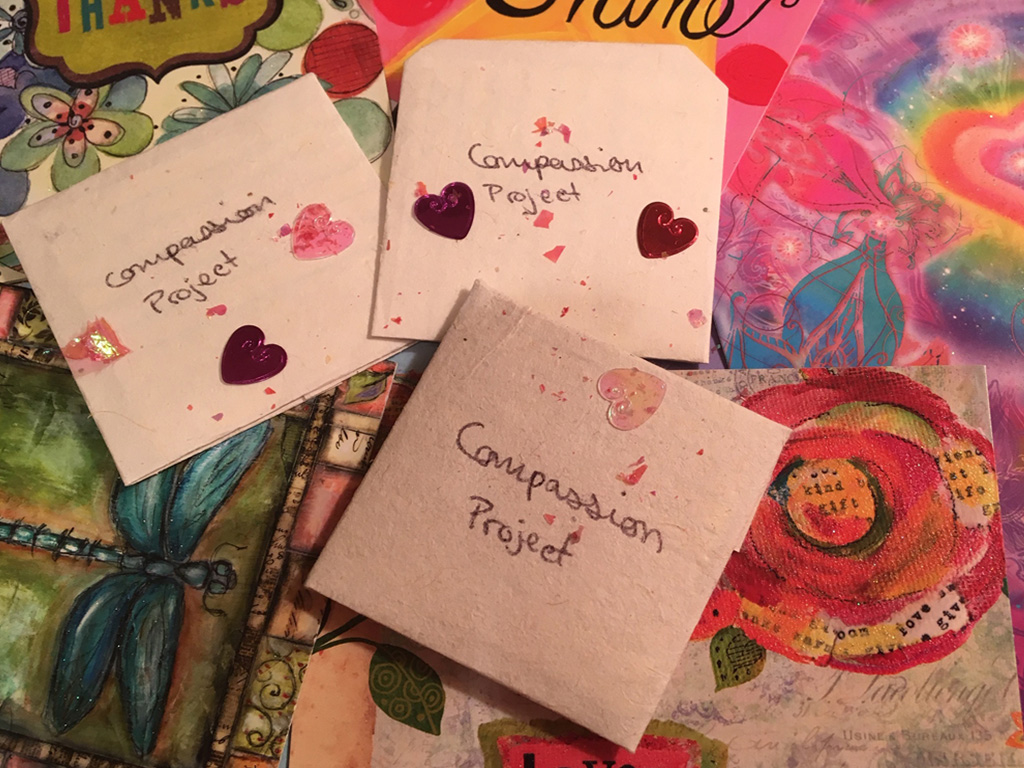 I've studied more than 1100 doctor suicides. I've interviewed families, friends, colleagues. I've read autopsy reports on doctors, their last texts and suicide letters.
What if your letter really could prevent a physician suicide? Would you write one? (Please know that compassionate letters are therapeutic for both the writer and receiver)
This holiday please join our doctor love letter campaign
Patients: After you open your presents, consider writing a few quick thank you notes to the wonderful emergency doctors (nurses, EMTs, veterinarians) who couldn't be home for the holidays. Then drop off your cards at the local hospital.  Some folks in my town are doing this as a Christmas church project!
Medical students & doctors: Write about your struggles with advice on how you made it through a challenging time in your training or practice. Share a few uplifting words of wisdom for someone who may be in trouble now. Don't be fooled—even "happy" doctors die by suicide. Give letters of appreciation to specific people or leave anonymously in special locations.
Surviving families: If you've lost someone to suicide in medicine, please know that there are many more struggling in medicine with similar suicidal thoughts and feelings. I encourage you to write the kind of letter that you wish your loved one would have received from a secret admirer—someone who understood his/her struggles and could offer insight, hope, and love. The kind of letter that might have changed the course of his or her life and prevented that fatal decision.
Daily I'm in contact with medical students and doctors who are in pain and struggling. If you'd like me to distribute your letters to those who need your words most, please mail them to:
Pamela Wible, MD
Doctor Love Letters
P.O. Box 5225
Eugene, OR 97405 
Note: If you mail me letters to distribute, either seal and indicate on envelope that it is for a medical student of doctor. Or you can leave letters open and then I can read and sort them to people who need your specific words most.