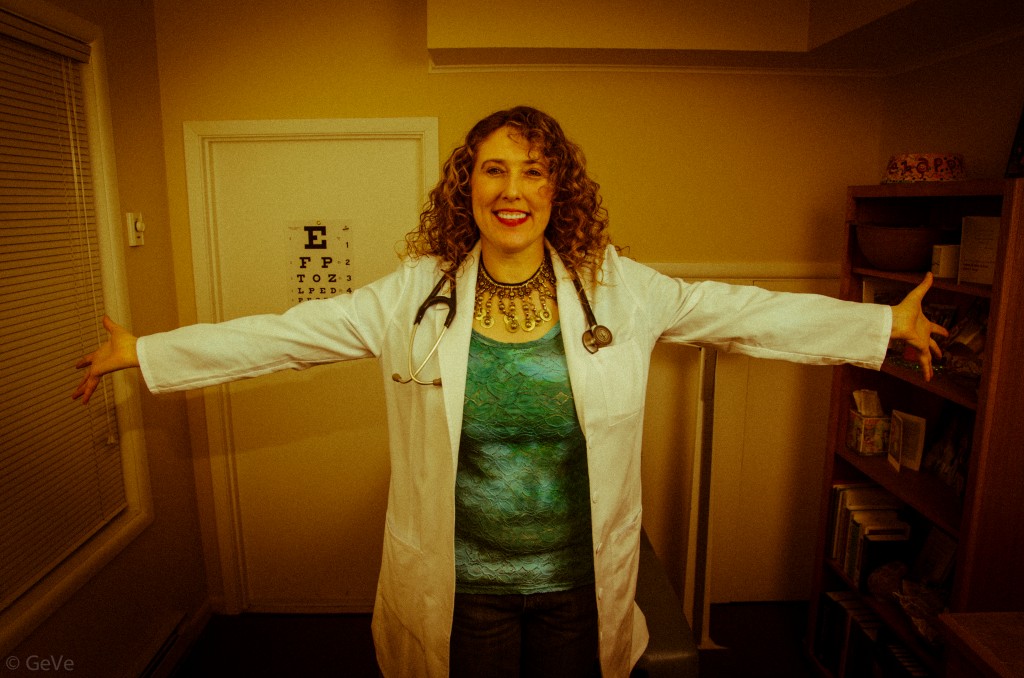 Most docs aren't happy. I wasn't either. Until I left assembly-line medicine.
In 2004, I held town hall meetings where I invited citizens to design their own ideal clinic. I collected 100 pages of testimony, adopted 90 percent of feedback, and we opened one month later. Now, my job description is written by patients, not administrators. I'm finally practicing medicine the way I had always imagined. And I'm happy. Here's why:
Disintermediation: I "removed the middlemen" so now I enjoy direct relationships with clients in a cozy office with no staff. I'm 100% solo. I don't miss the bureaucracy. Nor do patients who get uninterrupted 30–to–60-minute appointments.
Autonomy: No more committee meetings. If my patients and I want to change an office policy, we do it. I'm available 24/7. I even do housecalls! I control my schedule. That means I can take vacation whenever I want. Problem is last time I left town, I missed my patients.
Finances: Without a bloated bureaucracy, I have super-low overhead. I pass on the savings to patients. Care is VIP with no extra fees. Insured and uninsured are welcomed. Nobody is ever turned away for lack of money.
Authenticity: I dress casual, not corporate. Mostly Levis and clogs. Patients like me to be me. A recent thank-you card reads: "It's so refreshing to meet a doctor who is a real person with a real personality." Forget professional distance. Let's be real. Professional closeness is what people want.
Fun: I've got a giant gift basket with prizes for patients who lose weight, quit smoking, or reach other goals. Other gifts award folks who bicycle or walk to the office. Plus Fridays are Patient Appreciation Days with balloons and dark-chocolate hearts for everyone!
Inspiration: The best part: I stopped complaining. If doctors are victims, patients learn to be victims. If doctors are discouraged, patients learn to be discouraged. If we want happy, healthy patients, why not start by filling our clinics with happy, healthy doctors? By enjoying medicine, I inspired my colleagues to find joy too.
Oh, and patients are happier than ever! Happiness is contagious, ya know.
Pamela Wible, MD, is a family physician in Eugene, Oregon. She is author of Pet Goats & Pap Smears: 101 Medical Adventures to Open Your Heart & Mind. She hosts  biannual retreats to help doctors love being doctors again. Many have opened ideal clinics too! Photo by GeVe.