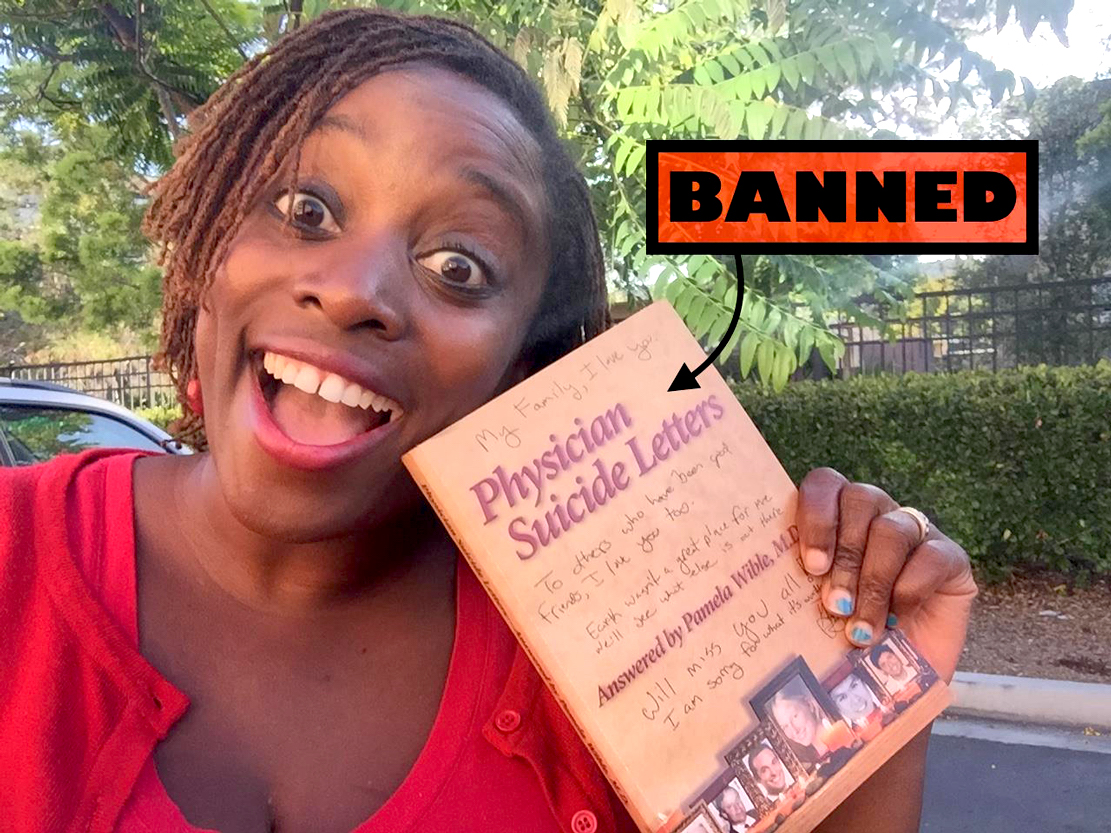 Letter I just received from an anesthesiologist:
Pamela,
I had previously written you about the death of one of our residents in the anesthesia department [of a prominent US hospital]. I had mentioned another death [confirmed suicide] of a former internal medicine resident who had just started his fellowship.
I also want to let you know that our department is doing their best to continue the culture of shaming and secrecy around physician suicide. We are not allowed to talk about what happened. We have not had any sort of service to honor our own grief. We have been given various excuses for the lack thereof.
I had also purchased 6 copies of your book for my residents. I had not distributed them but had told a few about their presence. Please see the department wide email that I sent last week. The departmental administration should be ashamed of themselves. Please share this information as you see fit.
Sincerely,
Dr. J
Subject: Book on Physician Suicide
To all,
I have purchased a few books about physician suicide by Pamela Wible, M.D. I have had them for the better part of a month and have not sent a notice that I had them available for anyone. I was refused reimbursement from the department as this was considered to be a personal expense (for 6 books). I had previously purchased books on wellness and had been able to cover them through the department.
On Monday I was summoned to the office of the division chief. I had assumed that I was to be informed as to why the books were not eligible for funds. Instead I was informed by the executive vice chair that "the department did not want me to distribute these books to the residents." At that time I also discovered that the division chief had stolen these books from the anesthesia workroom where I had placed them on the shelf. Since I have now recovered them I am making them available for anyone that is interested.
Dr. J
___
If you are appalled by the behavior of those who wish to cover up the medical student/physician suicide crisis, please join our upcoming vigils across America to stand in solidarity with us, pledge your support of Do No Harm, the forthcoming documentary on physician suicide, and sign this petition. Thank you!
Here's what happens when we don't talk about physician suicide. More physician suicide: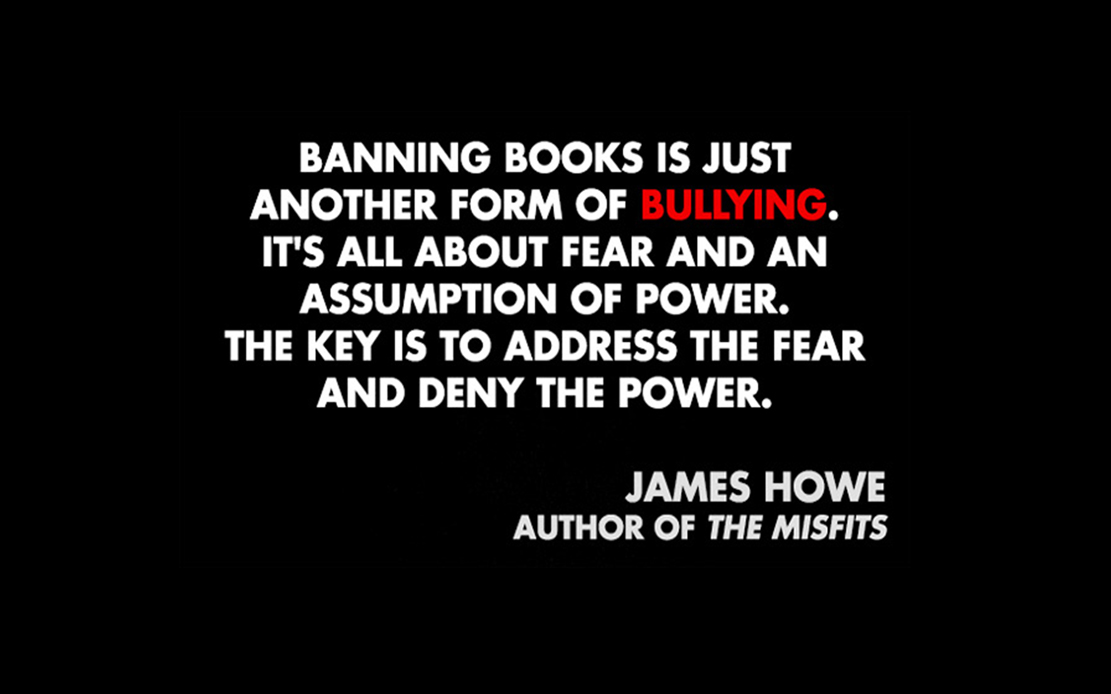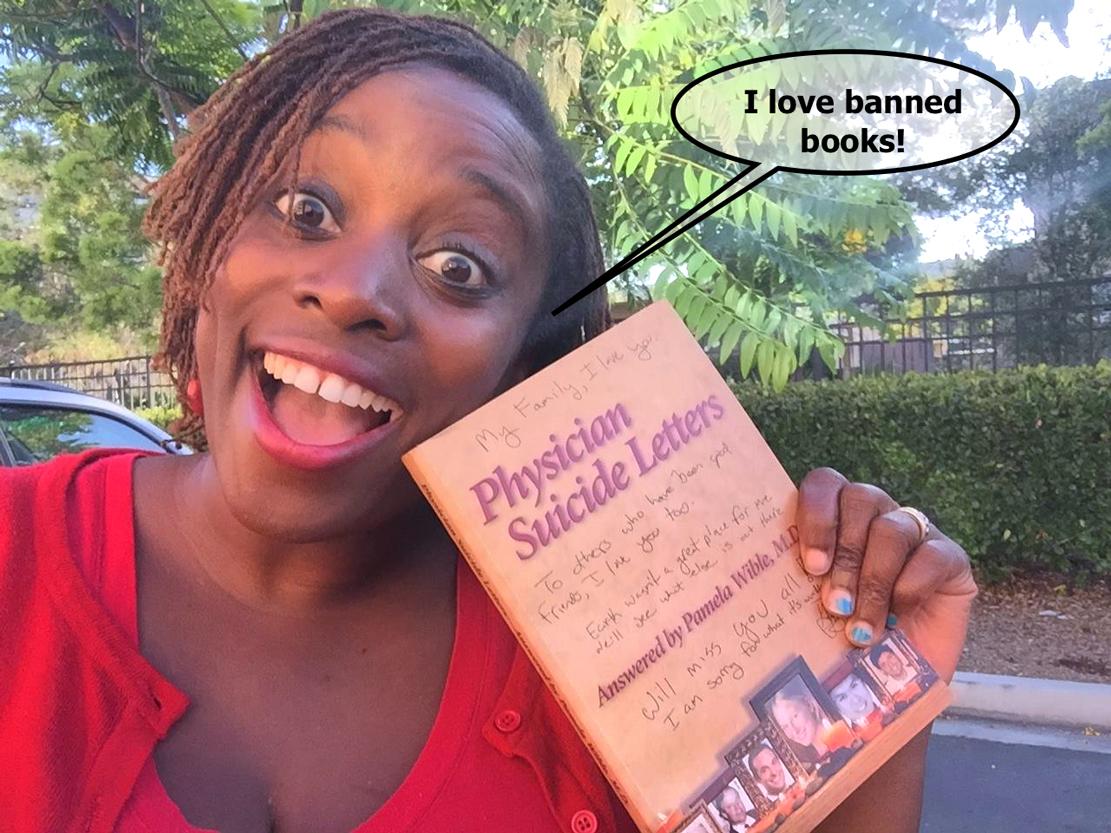 Pamela Wible, M.D., is the author of the best selling book, Physician Suicide Letters—Answered. Photo courtesy of Yvonne Whitelaw, M.D., and quote by James Howe. Thank you all for reading banned books and for seeking the truth.