"Our incoming class at my medical school was just told by our Assistant Dean of Academic Affairs on our first day of orientation that he was there to crush our souls. His idea of welcome to medical school."  
Daily I receive messages from medical students like this one. I told this student to record all future lectures and to instruct classmates to do the same. Please contact Dr. Wible here to submit your recordings (your identity will be protected). Then a physician sent me a video of a junior doctor who did, in fact, record her abuse. Then she posted it online. To eradicate the culture of bullying and abuse in medicine, all medical students, residents, and physicians must begin recording the evidence. Then post your recordings online. Like Yumna. 
Hi. My name is Yumna Moosa. I want to tell you why I don't want to be a doctor anymore. Last year I worked under a man who sexually harassed me. It wasn't only me. It wasn't aways sexual. It was open and it was every day. Humiliating and degrading lower-ranking doctors is a big part of medical education. So he is an award-winning teacher.
I had to say something.
I had my phone with me while the hospital management explained that actually there was nothing wrong with my supervisor's behavior. First, the racism. 
Supervisor #1: "Are you defining yourself as Coloured? By race?"

Yumna: "Well, it's tricky for me."

Supervisor#1: "Pick one."

Yumna: "I don't want to."

Supervisor#1: "No you're saying that this is a racist problem so you must pick a race and then we work from there. . .  In the last two years, as far as I can see, there've been 16 Whites, 43 Indians, 33 Blacks and 10 Coloureds, of which this one, I'm going to classify you as Coloured whether you like it or not. In this diverse group of people BEEP is in your group, he must have experienced the same process because he's part of, he's a Coloured and he is in the department of BLEEP."

Yumna: "An example of something I mean is to say to a particular Black person, 'You're being stupid like a Black person.' So it's not to all the Black people, it's to that person, but it is referring to their race in the insult. And that has happened."

Supervisor #1: "Okay, so that's individualizing." 

Supervisor #2: "It's not racism then. Racism is against a particular race. If I'm racist I will be racist against every White man in the room." 

Yumna: "Otherwise it is not racism?"

Supervisor #1: "It's not racism. No."

Supervisor #2: "It's individualizing. Or say let's use sexual harassment. Because sexual harassment the definition is something that you personally feel uncomfortable with. So if he makes the remark and I'm comfortable with that remark, then it's not sexism." 

Supervisor #1: "Friendly banter."

Yumna: "But does it have to make every woman that has ever spoken to him uncomfortable?"

Supervisor #1: "Yes. That's the definition of sexism."

Yumna: "If a single woman doesn't mind being told that women are stupid and irrational and incompetent, then it is not sexisim?"

Supervisor #1: "Then it's not sexism. No."
An essential skill for doctors is speaking with absolute authority. But saying that we did take that nonsense seriously, how do you count how many people are uncomfortable?
Yumna: "The first time I came to you to speak about Dr. BLEEP, one of the things you said to me was that I wasn't the first person who complained. What was that?"

Head of Department: "That was what I heard from a previous consultant."

Yumna: "Okay."

Head of Department: "But that's, you know, there's no, there was no formal hearing or anything about that, you know, so . . ."

Yumna: "Okay so if it's not formal, then it didn't happen."

Head of Department: "No, It didn't happen if there was no formal hearing."

Yumna: "Sure, um . . ."
Since then I've found five junior doctors who have submitted written complaints about the behavior of seniors at this hospital. Silence will not save us. Please submit your recordings. In one case as part of a large group. Nevermind verbal complaints. But these cries for help never became formal. Strange? Here's why.
[In this recording the head of another department who recently qualified in medical mediation with the University of Cape Town was brought in as a neutral third party.]
Physician mediator: "You know you never when you're young want to do something that's going to impact upon you for the next fifteen or twenty years. It will. This will. You'll never get another job! When I say, 'Never get another job,' you're unlikely once this gets out, this is what you, this is your conduct."

Yumna: "But, Dr. BLEEP my conduct is explaining that I felt uncomfortable with the behavior of my senior."

Physician mediator: "You're welcome to. You're welcome to. But what I'm trying to get across to you: you're one out of 360. If 359 have agreed with it you're stok, steen, aleen [ Afrikaans: stok, steen, aleen = English stick, stone, alone = completely alone] and the departments, no department wants a person who is the loner. So if everybody is happy with a certain setup, we all drink beer at lunch time and you wanna come say, 'I don't drink beer' then 'No. Fuck off. This department drinks beer at lunch time. We don't want you.' You know, whatever the decision, whatever the processes are, if you want to be the loner, people will not want you in the department."

Yumna: "It's confusing because a lot of these things that happen are problematic. It is problematic."

Physician meditator: "Only to you."

Yumna: "The fact that there's a workplace that is sexist is problematic."

Physician mediator: "Only to you. Only to you."

Yumna: "That's not true, Dr. BLEEP, it's not."

Physician mediator: "Yumna. I'm an old man in this game. Only to you under these, this circumstance. And nobody is 100% happy at work. I've been in this game a long time. I'm telling you, grow up."

Yumna: "Okay."

Physician mediator: "Act like a doctor and you'll be treated like one. Act like you're a little spoiled brat and you'll be treated like one. Grow up. My advice to you."  

Yumna: "I appreciate the conversation."
[Yumna shows him her Medical Internship Logbook that contains feedback about harassment.]
Physician mediator: "Chuck that book away. Stand up and say, 'An Act of God has occurred' and God works in mysterious and wonderful ways and that your book has been lost. You're applying for a new one and having thought about it and that you had a long chat and you realize that maybe what you said was inappropriate. Whether you do or whether you don't, it's not my problem."

Yumna: "You just think that's the main solution." 

Physician mediator: "Well I'm telling you it's the solution."
The book contains the only full record of my two years of supervised medical work as an intern. I didn't throw it away. And then I heard that I couldn't continue with my career. The head of the department wrote that after two years of notoriously grueling work as a doctor in South African hospitals I still have worse clinical skills than a university student and need to be retrained because I'm unsafe.
Head of department: "The reason why she's not been signed off is regards some serious clinical performances and mismanagement of patients. As HOD of the department I cannot sign off an intern who I feel whose training has not been sufficient for her to learn the basic principles."
In order to assist my career they were deliberately sabotaging it so I would learn a lesson about what it means to be a good doctor and more importantly so would my colleagues. Very long story short the Health Professionals Council of South Africa overturned the HOD's decision. They finally said I'm allowed to work as a doctor. Why am I posting this video about how I don't want to?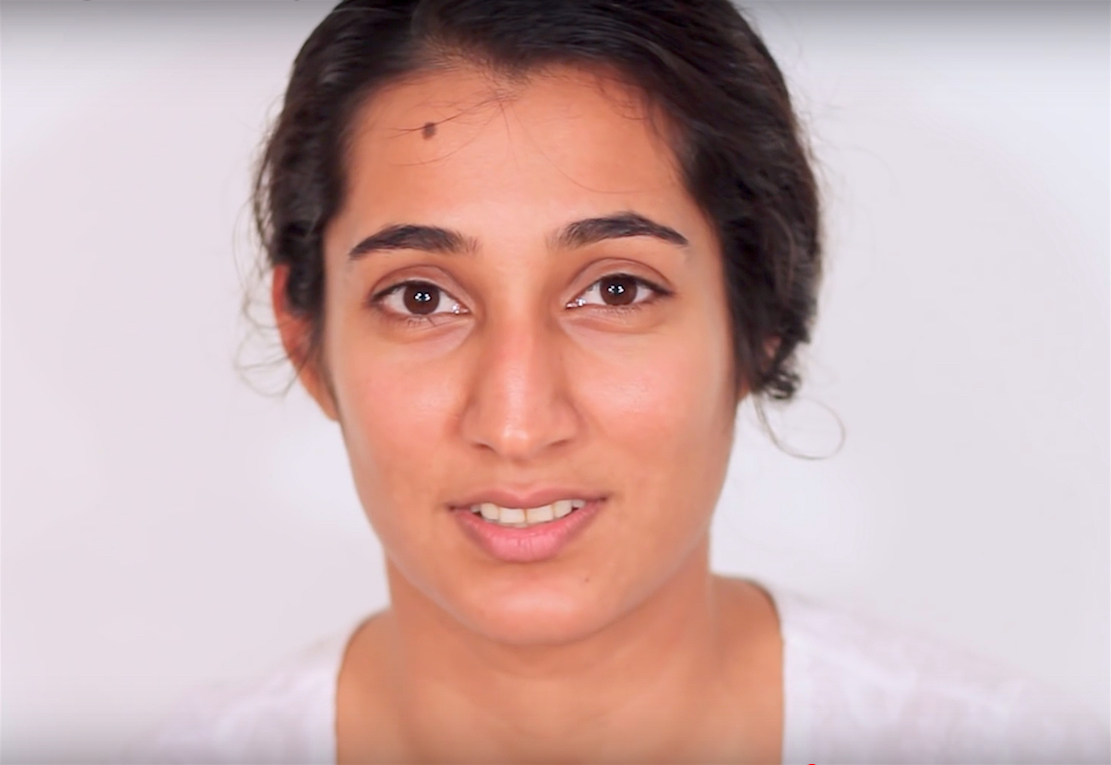 I'm doing this publicly because I want attention. Every day other junior doctors in South Africa and around the world are subject to the same kind of institutional coercion that I was. STOP PUTTING UP WITH THIS.


As a former doctor I have nothing left to lose. I can take some risks and hopefully show how the law will provide support. Meanwhile those with influence must deal with the systemic culture of abuse in medicine. It is tricky. One sympathetic health official is now considering removing the feedback section from internship logbooks so other junior doctors can't get themselves into trouble by complaining. 
Contact Dr. Wible if you've suffered abuse. Your identity will be protected.
It comes up over and over again. The harms I've suffered are my own fault. I brought them upon myself by not just keeping my head down. Medicine is a military hierarchy. Juniors are constantly told this is what your seniors went through and we must just do our time and get it over with. Some think this "just obey orders approach" is the best way to deal with emergencies or an overwhelming war against poverty and disease.
Silence will not save us. Please share your story.
Me? I genuinely believe in the healing power of kindness and mutual respect and the importance of honest communication for avoiding deadly mistakes or learning from them. I'm a young educated person who is committed to making a contribution to my society so I am doing everything I can to prevent anyone else having my experience and I am looking elsewhere for my true calling.
___
Yumna Moosa is currently a research fellow preparing to register for a PhD in bioinformatics. Two of the senior doctors are facing charges of professional misconduct for what they did to her. 
___
What YOU can do NOW

View movie trailer & pledge your support the documentary Do No Harm.
Want to heal? Attend our retreat!
Here's what happens if we don't address the culture of abuse in medicine:
Pamela Wible, M.D., is a family physician who has dedicated her career to eradicating bullying and abuse from medical education and to preventing medical student/physician suicide. Contact Dr. Wible.