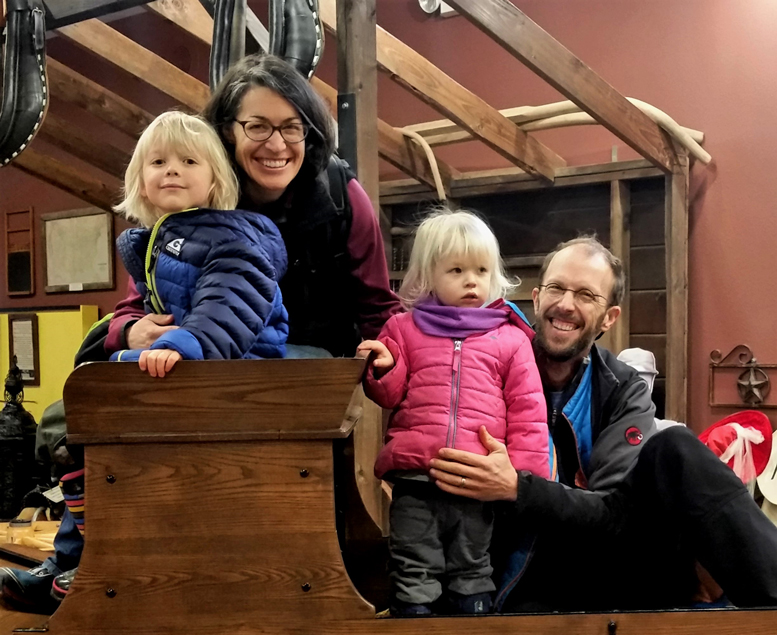 It's like a scene from a fairy tale—a dream come true for the patients of Port Angeles, Washington. And the heroine of this tale is Dr. Lissa Lubinski, a family doc with a plan to open the first ideal clinic designed by patients on the Olympic Peninsula. She is currently hosting town hall meetings throughout her community and the town is rallying in support of their awesome doctor. If you are a Live Your Dream graduate, please contact me to listen to an amazing interview with Lissa.
Practice pearls of wisdom:
Dr. Lissa Lubinski will open an ideal clinic designed by her community on June 1, 2017.
She led town hall meetings to listen to what the people in Port Angeles want from her. She inspired great community participation. Here's her flyer: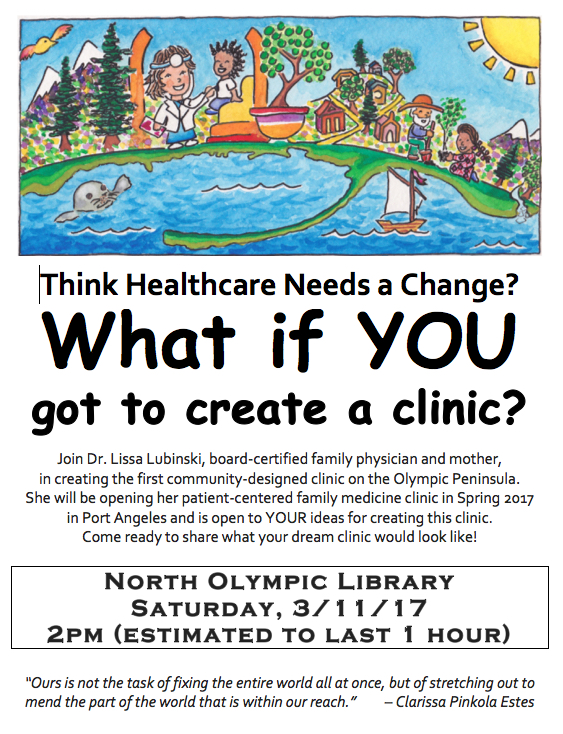 During her March 11th town hall 52 people showed up. She collected 49 pages of testimony from excited citizens who want to be a part of the community clinic.
Lissa was surprised by how many citizens offered to volunteer at the clinic.
The best thing she learned is that patients want an integrative healing experience with a lending library, cooking classes, plus lots of networking and community building. Read actual testimony: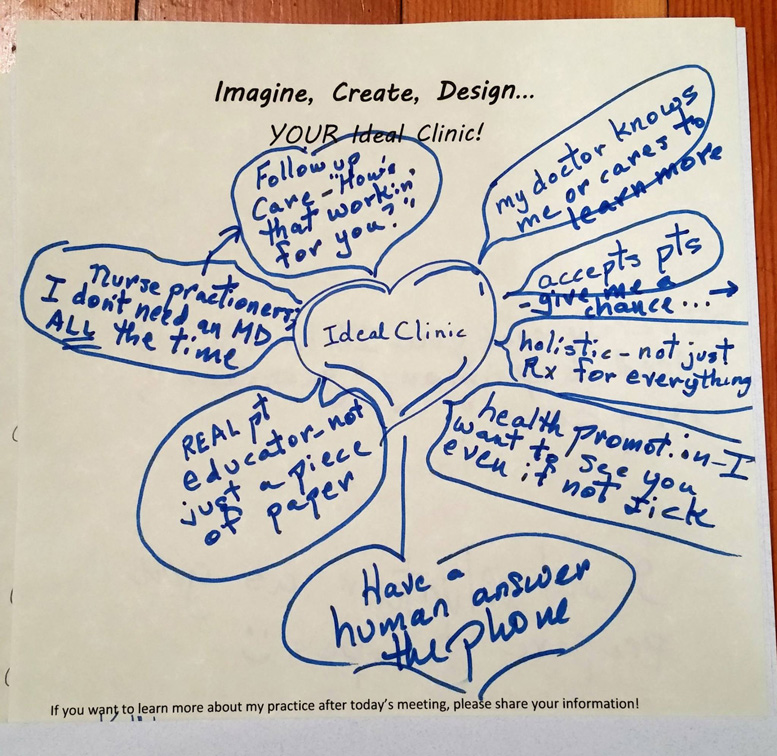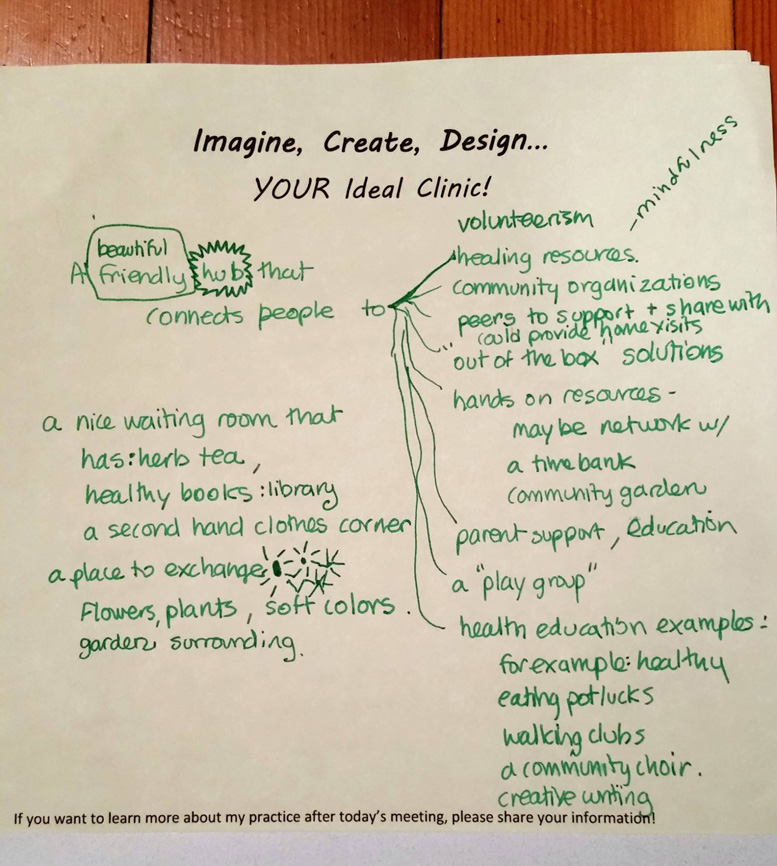 She plans additional town halls at the local organic farm store, a women's gym, and at an outdoor community center.
Dr. Lubinski used to have up to 15 migraines per month at her prior job. Now she's feeling great!
Turns out community-designed clinics are great health care for all.
__
Want an ideal clinic in your town? Watch a quick 1-minute video on how it's done. 
Leave your comments for Dr. Lissa Lubinski below. 
Need help? Contact Dr. Wible. If you're a physician who wants to break free of big-box medicine, join our Live Your Dream Teleseminar and/or attend our Hot Springs Retreat.