Dear Dr. Wible,
As you know I lost my son Sean Petro on Mother's Day 2016 but he wasn't found until two days later.
From the moment Sean was found by USC/Keck police in his apartment I have been treated by his medical school like a person with no feelings. We were the last to be invited to his school's memorial. At the end of the memorial I was told by the Associated Dean in no uncertain terms that Sean was the first medical student to die by suicide at USC/Keck. She made sure to tell me that Derek Seehausen who went missing Sean's first year in school had just changed his mind about being a doctor. She hoped that he was now a bartender down in Cabo, Mexico. Then she went on to tell me that a doctor died suddenly a year before Sean. I guess he did die suddenly when he jumped from the school roof and landed in the quad on the pavement.

Over the year they have done nothing to ease my grief. They wanted me to attend his graduation so that they could present me with his hood. I asked for a moment of silence and an honorary degree in his name. They never said anything about the degree it's like when they don't like something I ask they just ignore the question like they didn't hear it or I never asked it. They mailed me a hood.
Some of my friends have told me via Facebook after all my posting about Sean's suicide or other medical suicides that I need to move on with my life. I need to be grateful for what I have in life and move on with it.  
I am just shocked and hurt that not only did I lose my only child the day he chose to end his life. I lost all my friends/family too! They could just have come over to my house to just sit with me as I cry. I realize it's not comfortable for them but they could call me to talk to me or listen to me cry. Now as I start my second year without Sean it's harder than the first because now all the firsts are over and there is no tricking myself into thinking he's just away at school. It's hard to watch his friends moving on with their lives. They are getting married, starting their careers, and having babies. Something Sean will never get to do and I will never get to experience through him. I always wanted to be a grandmother but that's never going to happen.
I pray that the movie Do No Harm will bring out medical schools' dirty secret. I hope that it will wake up the medical community to do something to change this problem. I hope that no other family will go through what I have gone through. I still live everyday knowing that I didn't know Sean was depressed that he hid it from me. Moms are supposed to protect their children and I feel like I failed at this job.
Cheryl
How should schools handle medical student suicides? Should parents be warned of the high rates of depression and suicide among medical students before they drop their kids off at school? Should the suicide rates at medical schools be made public? Do families deserve honorary degrees? What's the best way to comfort a mother who has lost her (only) child to suicide? Why are we so uncomfortable talking about suicide? What do you think?
Please help us break the silence. View Do No Harm movie trailer and pledge your support: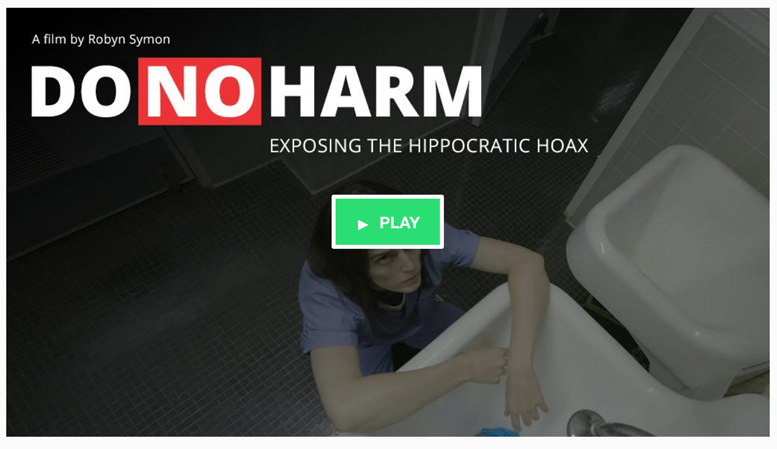 Pamela Wible, M.D., is author of Physician Suicide Letters—Answered. View her TEDMED talk Why doctors kill themselves. Need help? Contact Dr. Wible.