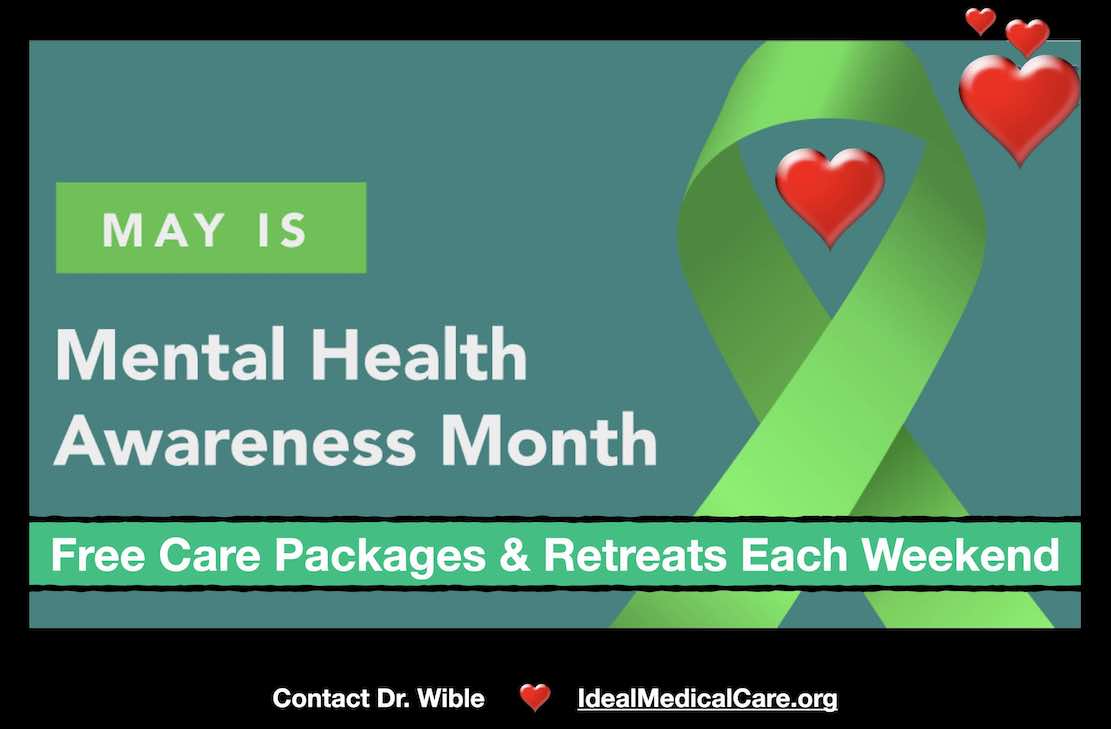 Med students, doctors—all healers: If you can personally share treats with 5 co-residents/peers, you get one of the last 100 gift boxes going out this weekend . . .
Mark Your Calendar—Each Weekend in May
May 1 ~ Kick off Mental Health Awareness Month with award-winning Do No Harm film (view trailer) exposing our doctor suicide crisis.
…