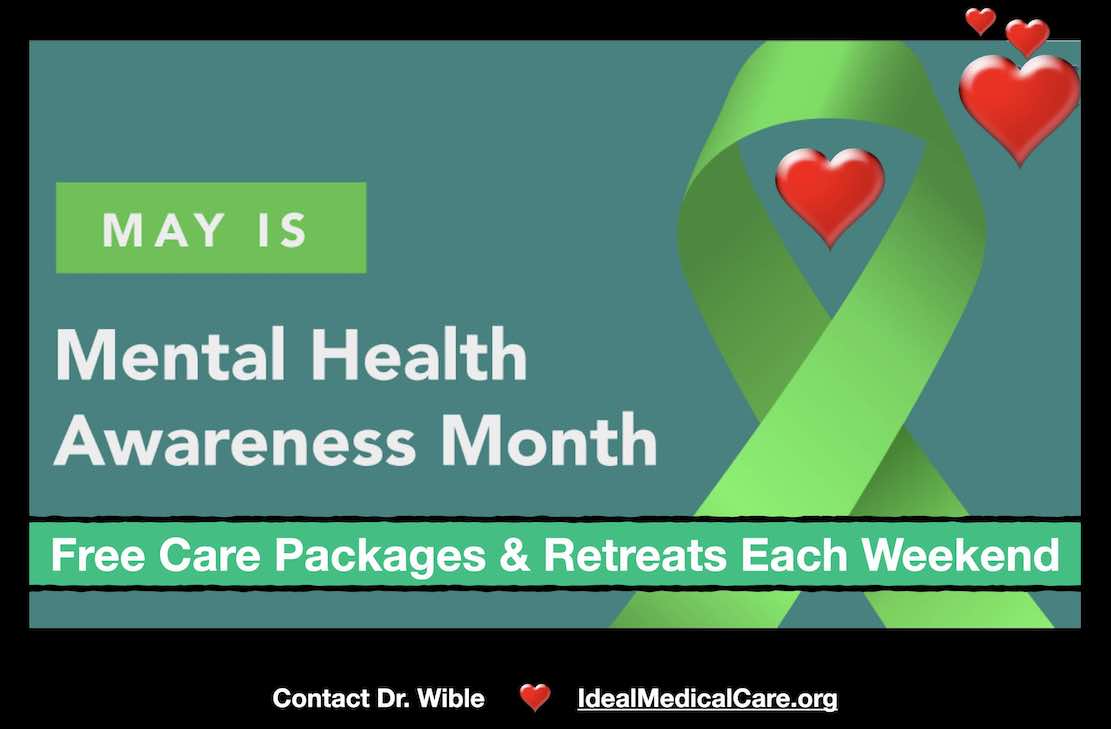 Med students, doctors—all healers: If you can personally share treats with 5 co-residents/peers, you get one of the last 100 gift boxes going out this weekend . . .
Mark Your Calendar—Each Weekend in May
May 1 ~ Kick off Mental Health Awareness Month with award-winning Do No Harm film (view trailer) exposing our doctor suicide crisis. * View film with BONUS features here.
May 2 ~ Free panel discussion on Sunday with Emmy-winning filmmaker, Robyn Symon, Dr. Wible, John & Michele Dietl who lost their son to suicide in med school. (5 pm PDT/8 pm EST) **no requirement to view film to attend free discussion**
May 8, 15, 22, 29 ~ TWO RETREATS each Saturday in May * 100% confidential * curated group (max 8 per retreat).
For care packages & to attend retreats,
register here for May 2 kick-off panel discussion
(where I'll be sharing links to retreats).
After joining May 2 kick-off, contact Dr. Wible w/ mailing address & your situation.