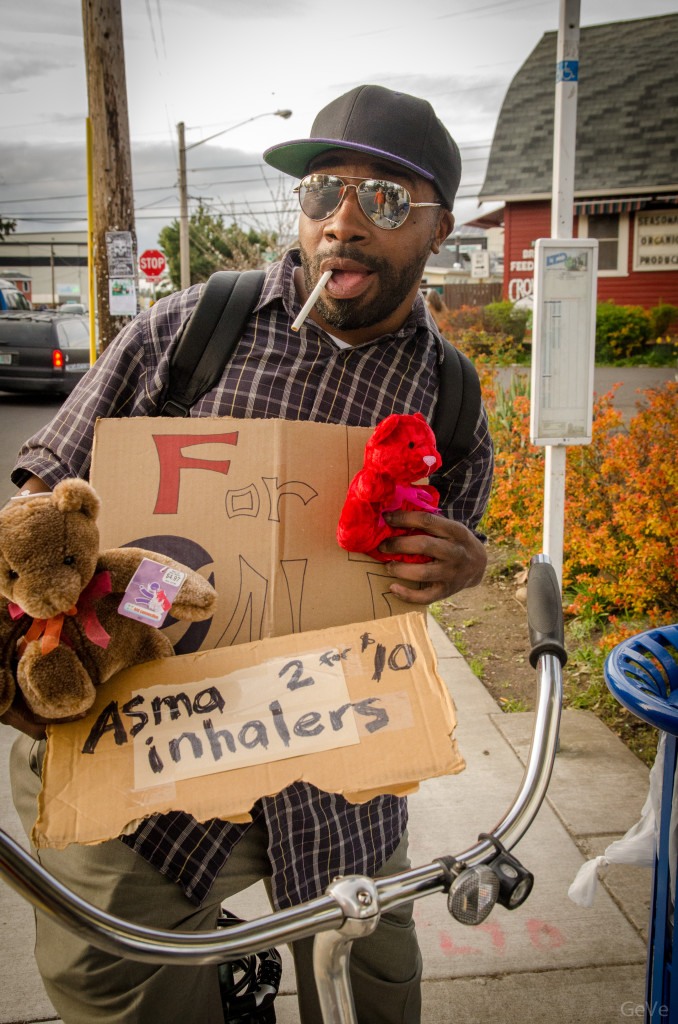 Tom is diabetic, asthmatic, and broke. He's back for a checkup.
"I take my Metformin every morning with my grits," he says, "but I don't need no refill. I just got me some Metformin XR."
"How did you get extended release? They're super expensive."
"Well, my neighbor runs a tattoo shop. We live behind her store. Her doc switched her up to insulin, so she gave me her old meds—a big sackful in the alley. That's gonna last me another year."
Prescriptions dispensed behind a tattoo parlor? Wow. I'm constantly impressed by my patients' ingenuity. One gal this week told me she's on her deceased grandfather's antidepressants. Another gets his pharmaceuticals from the farm supply store. I'm just glad to know he doesn't have fleas.
"Are you good on your inhalers?" I ask.
"Well, the cheapest inhaler is 52 bucks. So I basically can't afford to breathe. On Craigslist, I found some for ten bucks. I contacted the guy, and he met me at the Walmart gas station in a black Jaguar. I went to the door. He asked if I was Tom. Then he said, 'You know this is illegal.'"  
"Then what?"
"He let me in the car and he opened up a box. Each inhaler was in an individually sealed silver pouch. I took all twelve and handed him 120 bucks. Said he could use the money 'cause him and his wife split up. He was wealthy. When his wife left him, he just ended up with the car. And the inhalers he got through her insurance. Wouldn't a done him any good to use 'em, 'cause he was smoking cigarettes." 
As I refill his meds—the ones he didn't get in a back alley or from a Craigslist drug deal—he says, "You know what illegal means?" He pauses. "Illegal's a sick bird."
"What?" I ask.
"Illegal just means an ill eagle."
Pamela Wible, M.D. is a family doctor is Oregon. Watch her TEDx talk here. Photos by GeVe. To protect patient privacy, a professional model has been used in the photograph.