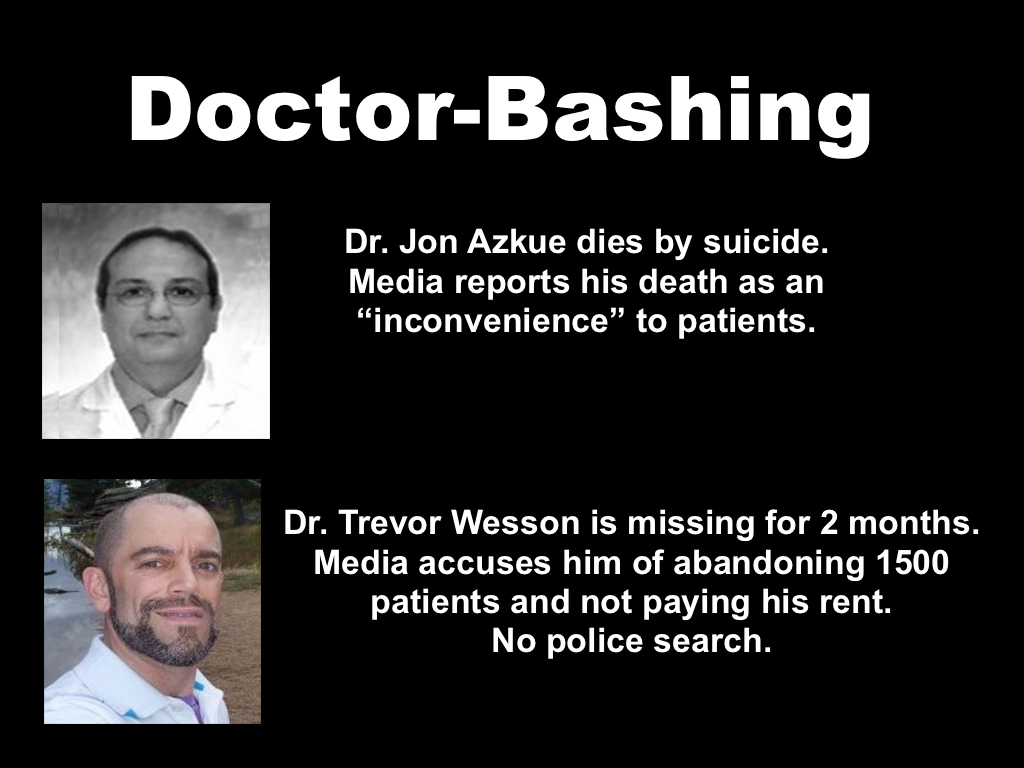 Dr. Jon Azkue dies by suicide and media reports his death as an "inconvenience to patients." He's treated as if he is guilty of a crime. No sympathy. No sadness for the loss of a man who dedicated his entire life to helping others. I contacted ABC News to express my concern about slandering and dishonoring this caring physician. I never heard back.
Dr. Trevor Wesson has been missing since October 6, 2017. Media accuses him of abandoning 1500 patients. He is also accused of not paying his rent. No concern about the doctor's well-being. Doctors are at high risk for suicide. Dr. Wesson has been missing for 2 months. Police have not intervened on his behalf. Rather a court injunction is being issued to prevent him from accessing his patient files during his "mysterious absence."
I wrote the reporter. I've not heard back.
I'm praying that Dr. Wesson is found alive and receives the care that he so desperately needs. As for Dr. Jon Azkue, he will be honored in the forthcoming documentary Do No Harm.
* * *
Pamela Wible, M.D., reports on human rights violations in medicine. She is author of Physician Suicide Letters—Answered.