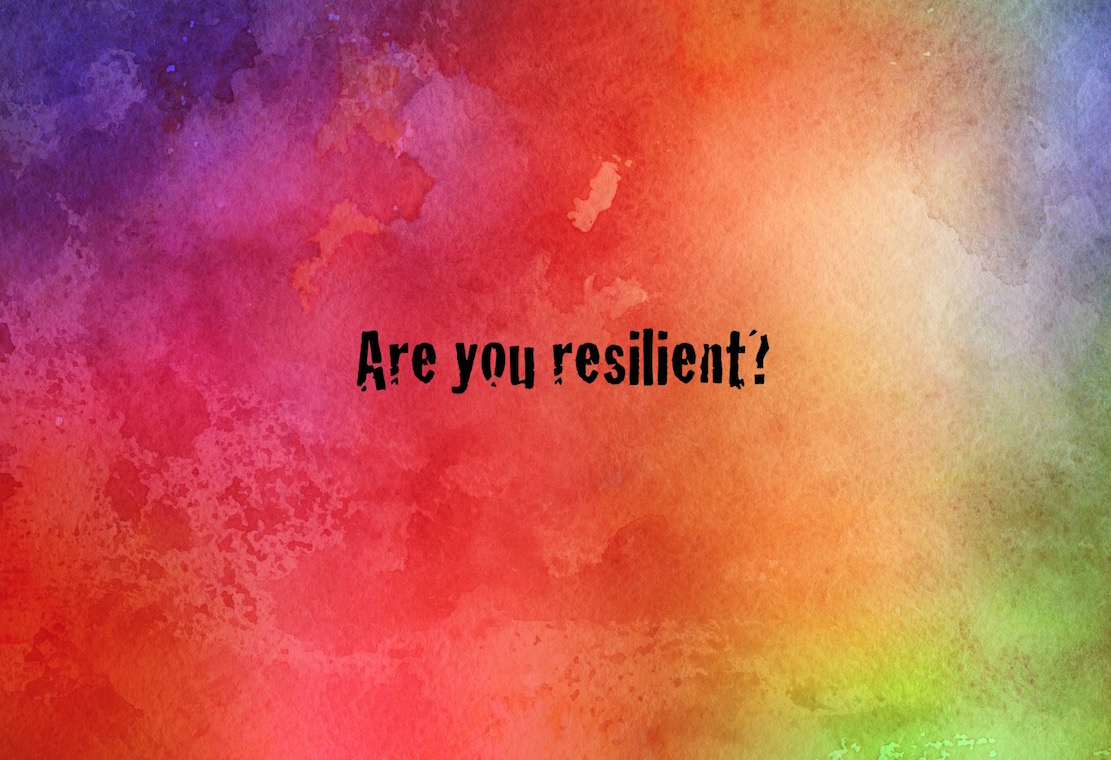 Dear Pamela,
I just worked 36 hours in 3 days. Stick a fork in me. Must have seen close to 200 patients [in the emergency department] and picked up a nasty head cold from one of them. My throat feels like sandpaper and my mouth feels like the bottom of a birdcage. Last case was a 21-year-old asthmatic. All hands on deck—balls to the wall, IV, meds, monitors—the works in 10 minutes while trying to comfort her terrified mother at the foot of the gurney. Halfway into the epi and magnesium the gal sits bolt upright, screams with a high-pitched squeak, claps her hands 4 times over her head, goes out, bradys down to 30 and pukes all over her own face. Fuck me sideways. Direct laryngoscopy is a wash, as is Glidescope—too much shit, peas and potatoes pouring out of her mouth. Fuck, fuck, fuck. Cram an LMA in—nothing. Wait—let me wiggle it just a little—holy shit—the ETCO2 just turned a beautiful shade of egg yolk yellow. Sats improving, heart rate 38…42…50…66. I think it's gonna be Ok. I'm not letting go of this fucking tube—anesthesia has to pry my fingers off it in order to work their bullshit with whatever magical fucking tools they use to swap out the LMA for an ET tube. I'm shaking and sweating and I think I might have peed myself a little. I'm weak and my ears are ringing and I'm not hearing anything anyone is saying. I see the mom sitting alone in a chair squeezing her bible and mouthing a prayer. I sit down next to her, hold her hand and thank her for her prayers. I tell her the honest truth—it was touch and go for a few minutes, but things are ok now and I honestly, truly believe it was her prayers that enabled us to do what we did. I thank her again. She thanks me. We hug for just a second and I leave before I start to cry. Came this-god-damn-close to a goddam dead 21 year old. Now she is going to live and hopefully have many, many more opportunities to eat dinner and laugh and love and pray with her mother. Don't talk to me about fucking resilience. 
I'm so tired.
Jerry 
* * *
Poor Jerry. 
He's so angry. 
How inappropriate. I hope he doesn't get in trouble for being a "disruptive" physician.
Maybe he's just "burned out."  
Maybe Jerry needs to read a book on "work-life balance."
Or take deep breaths.
Or sign up for a yoga class.
Or . . . 
Maybe Jerry isn't the problem.
Maybe we should stop labeling, blaming, and shaming doctors like Jerry.
Jerry seems like a pretty fucking amazing doctor to me.
What do you think?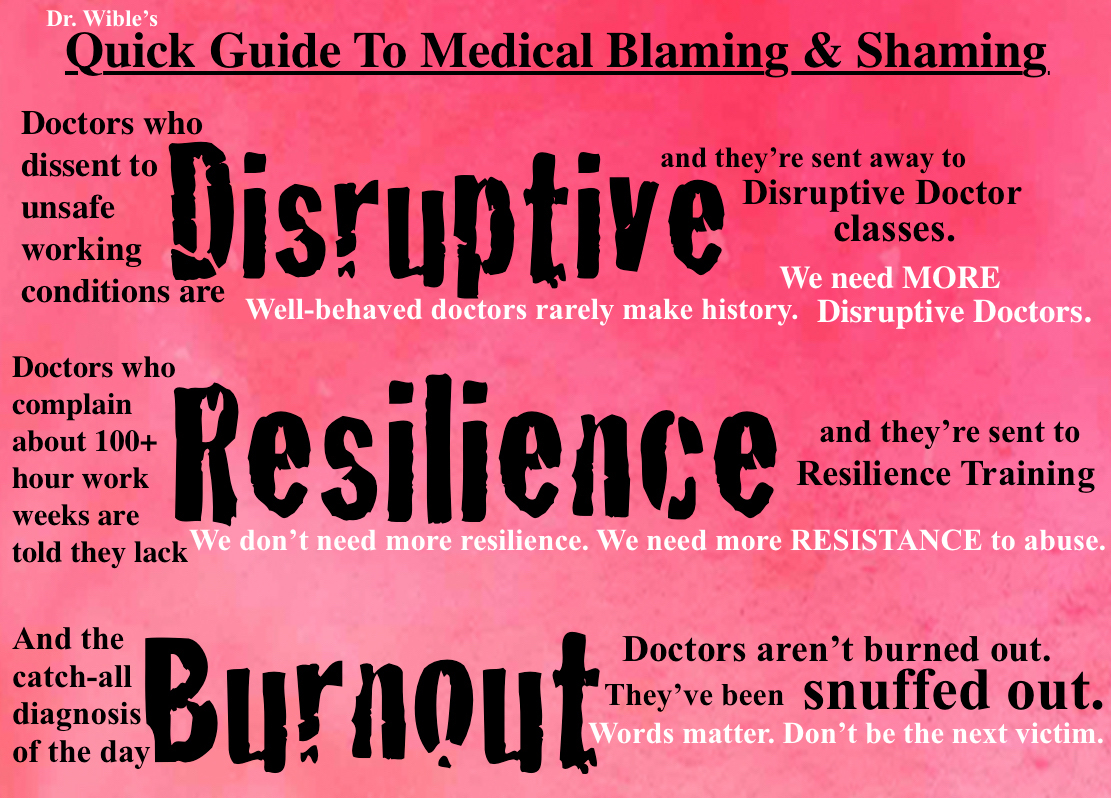 Pamela Wible, M.D., is a family physician who helps physicians recover from being overworked, shamed, and blamed. She offers biannual physician retreats and is the author of the best seller Physician Suicide Letters—Answered. Dr. Wible has been named the 2015 Woman Leader in Medicine for her pioneering contributions to medical student/physician suicide prevention.