Hi! This is Dr. Pamela Wible and welcome to "Insurance 101" where I'm going to explain my philosophy about health insurance. So let's just use the rubber duckies as kind of a teaching tool here. So this is you, the doctor, and here's the patient. And so you all are sitting in the room doing your office visit. Maybe the patient came in with an ingrown toenail or bronchitis or something. And so you're having your little session and everything's hunky-dory. 
But you might kind of wonder why you feel like there's so many other people in the room—other little ducks quacking at you. And here's a group of little quacking ducks that might be passing by because in the average assembly-line medical clinic there's five FTE staff per physician so, you know, here's the coder, the biller, and all the people that you need to run that big assembly-line office. And you might feel like they're kind of like traveling into your exam room with you. So now it's no longer you and the patient. You've got like a bunch of quacking ducks in here.
And then you've got insurance companies, like these guys here are basically, look at this, like spitting on you, ya know. This one is spitting on your patient. And so the thing is if you feel like somebody is spitting and shitting on you it could be that you've got people in the room that really shouldn't be there like maybe possibly insurance companies. Here's another—maybe this is workers' comp or something. There are some pretty massive insurance companies that could come right on through and disrupt what's going on between you and your patient and have you filling out all sorts of the extra forms and paperwork that take like two, three, four times the amount of time that your office visit took.
And so I just want to encourage you to think clearly about what is best for you and for the patient. Is insurance serving you? I think for catastrophes, ya know, like lung transplants or things that are high ticket items obviously insurance may be necessary. But, ya know, for little ducky toenails and little ducky bronchitis is insurance necessary? So just give that some thought and in the next few videos I'll share more about my philosophy on medical insurance.
Want to see more videos? Contact Dr. Wible here.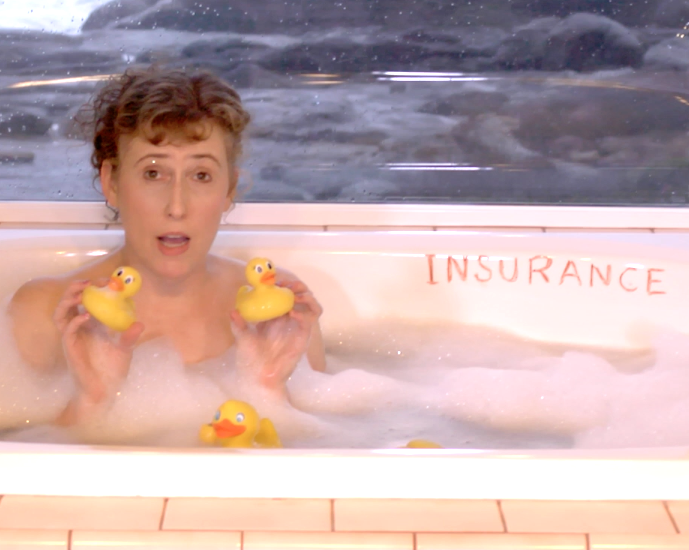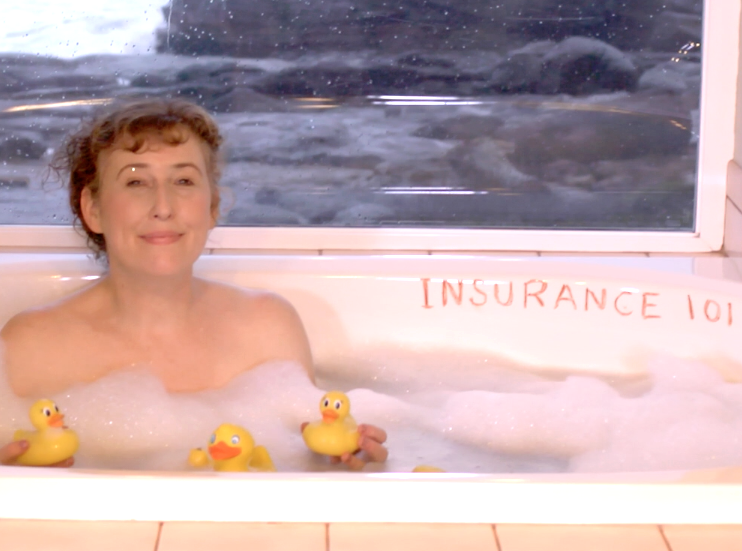 Pamela Wible, M.D., is a family physician and founder of the Ideal Medical Care Movement. She hosts physician retreats where she helps doctors and patients design ideal clinics and get back to healing. She is the author of Amazon's #1 best selling Physician Suicide Letters—Answered and Pet Goats & Pap Smears. Please Contact Dr. Wible anytime. She returns calls from her bathtub perch above the Pacific Ocean. 🙂