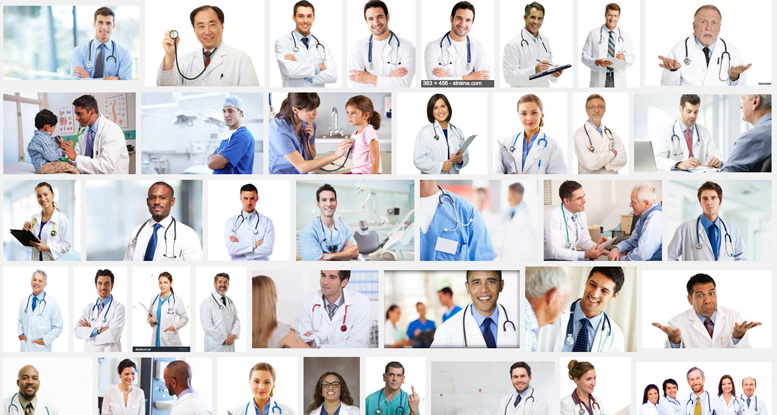 A Delta flight attendant is looking for a doctor during a recent in-flight medical emergency. When Dr. Tamika Cross volunteers to help the unresponsive passenger seated in front of her, the flight attendant tells her, "Oh no sweetie put your hand down, we are looking for actual physicians or nurses or some type of medical personnel, we don't have time to talk to you." The crew continues to call for a physician until an older white guy shows up. Dr. Cross apparently does not look like a doctor. Neither do the nine women physicians who share similar stories here. So what do doctors look like on airplanes? 
Maybe this should be Delta's announcement: "We have a medical emergency. Is there a tall, gray-haired, white man on the plane?"
A female surgeon in a white coat introduces herself to her patient as Dr. Smith and completes her preoperative exam. She explains all the risks of the surgery, then asks for questions. The patient says, "Can you get me some ice? When will the doctor be here? I want to talk to him." Dr. Smith apparently does not look like a doctor even when dressed like a doctor inside a hospital. So what do doctors look like inside of hospitals? 
Facts:
* When a male medical student and a female doctor enter a patient room, the male is frequently assumed to be the doctor and the female is the nurse or assistant.
* Female physicians are frequently mistaken for nurses, lab techs, food service, janitors, hospital transport, and candy stripers. Even after introducing themselves in proper attire with name badges and stethoscopes patients actually ask these women to toast their bread or change their diapers. 
* The darker the doctor's skin, the more likely she is assumed to be housekeeping or a cafeteria worker. The lighter the skin, the more frequently she is assumed to be the nurse.
Don't get upset with me. I'm just the messenger sharing the truth about life in a patriarchal medical model. And yes, discrimination is worse for those with darker skin.
So what do doctors look like?
I asked Dr. Google. I went incognito on Chrome, typed "doctor," and pressed images. I analyzed the first 100 photos. Here are the results:
Male doctors 74% (66% of practicing physicians are male)
Female doctors 26% (33% of practicing physicians are female)
White male doctors 59%
White female doctors 18%
Black male doctors 7%
Black female doctors* 3% (2% of practicing physicians are black women)
Little white boys dressed as doctors  2%   
*2 of the 3 black female doctors were Dr. Cross
Google images exposes society's most harmful stereotypes. In this case it skews the lack of diversity in medicine and reinforces the notion that doctor = white male. Public opinion is heavily influenced by media images. Female physicians are underrepresented on Google images as are dark-skinned women physicians. Two of the 3 black women physicians in the first 100 images were Dr. Tamika Cross. If Dr. Cross were not in the news, there would just be one black woman represented.
Meanwhile 2% of images were of little light-skinned boys dressed up as doctors. No little girls dressed up as doctors. No little dark-skinned girl doctors popped up either. In fact, if Dr. Tamika Cross were not in the news, the number of white boys dressed up as doctors would exceed the number of grown black women physicians.
Good thing Dr. Tamika Cross is reminding us of all the underrepresented doctors out there. Reality check: Half of all medical school graduates are now women. More than half of all obstetricians are female. A whopping 85% of all Ob/gyn residents are women and 75% of all pediatricians-in-training are women.
Next time you're in the hospital, don't ask the dark-skinned woman in the white coat for a cup of coffee. She's busy taking care of your newborn. Got a medical emergency on a plane? Let's hope the doctor below can get past the flight attendant to assist you.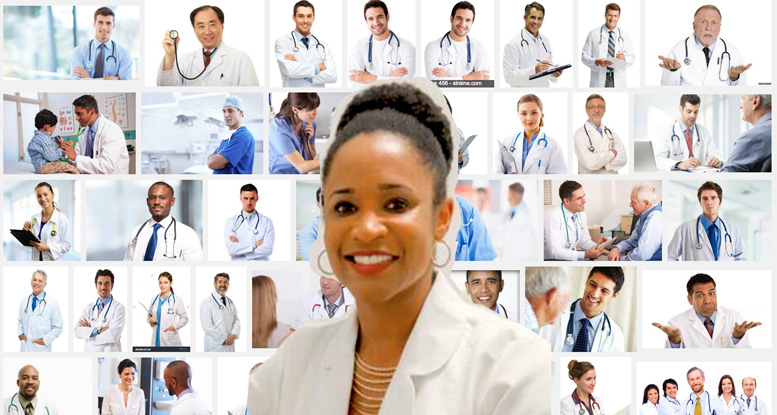 Yep! The face of medicine is changing.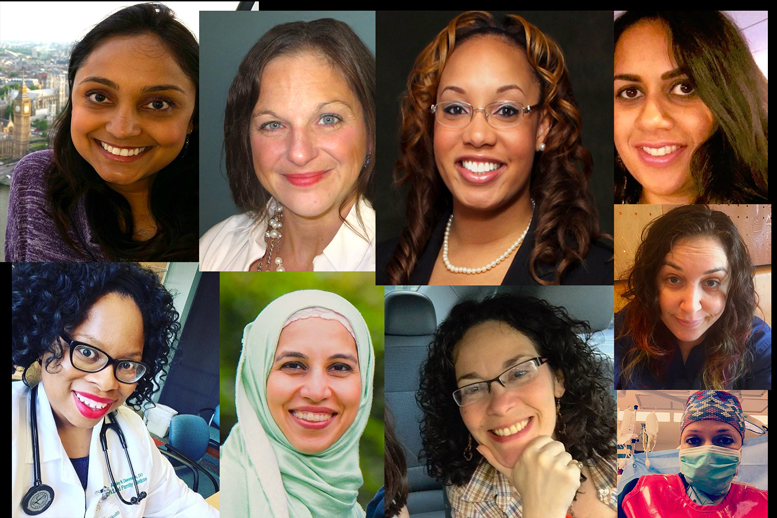 Pamela Wible, M.D., is a family physician dedicated to eradicating the widespread human rights violations in medicine. She is author of Physician Suicide Letters—Answered.