Physician Trauma Recovery (2 pm EST) ~ Heal from imposter syndrome, savior complex, catastrophic thinking, gaslighting, retaliation, bullying, betrayal, exhaustion, workaholism, medical mistakes, patient deaths, grief, guilt, anxiety, med board investigations & suicidal thoughts. Replace pain with peace & connection among peers. (2 hours). Register here for your Zoom link.
Manipulative Medical Marketing (4 pm ET) ~ Ever wonder why doctors sell their souls to big-box assembly-line clinics? Why do physicians fall for pharmaceutical lies and deceit? If you've felt duped by a slick sales scheme, join us to learn manipulative marketing tactics used against doctors (& patients) to undermine informed consent, body autonomy, and true healing—so you can use the same tactics ETHICALLY to grow your practice & immunize yourself against future psychological assault. (1 hour). Contact Dr. Wible to apply.
Narrative Medicine Reflections (5 pm EST) ~ Explore your journey in medicine amog an intimate group of physicians. Renew your passion for healing through uncensored storytelling. Rediscover your creative genius. (1 hour). Register here for your Zoom link.
Business Mastermind (8 pm EST) ~ Master advanced business strategies for your ideal clinic, coaching, or consulting business (must be Fast Track grad). (1 hour). Register here.
 ❤️  Confidential groups curated by Dr. Wible @ $97/mo. All healers welcome ❤️
Register now for your confidential Zoom link.
Free doctor suicide helpline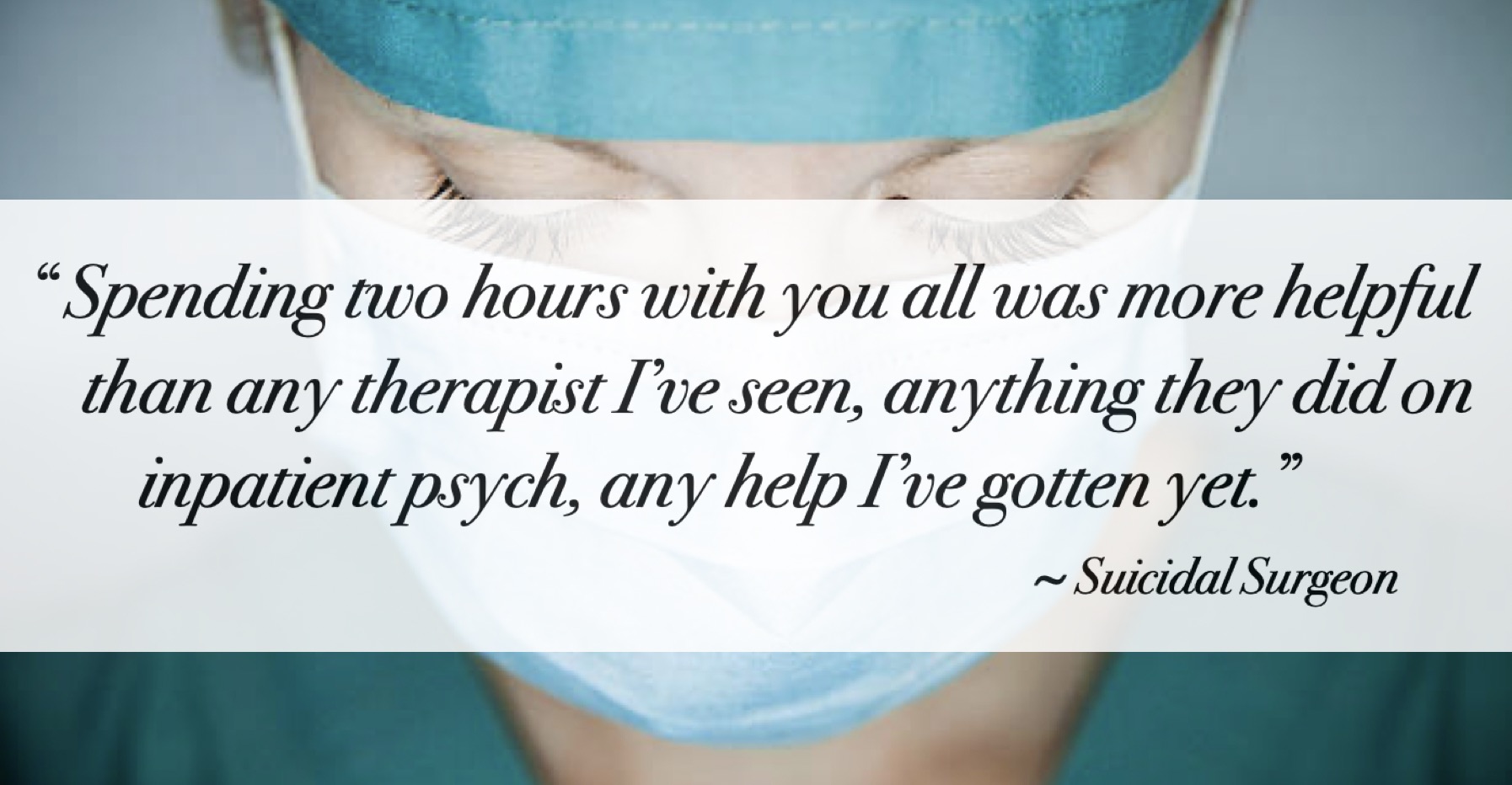 (Weekly sessions nonrefundable once link shared)