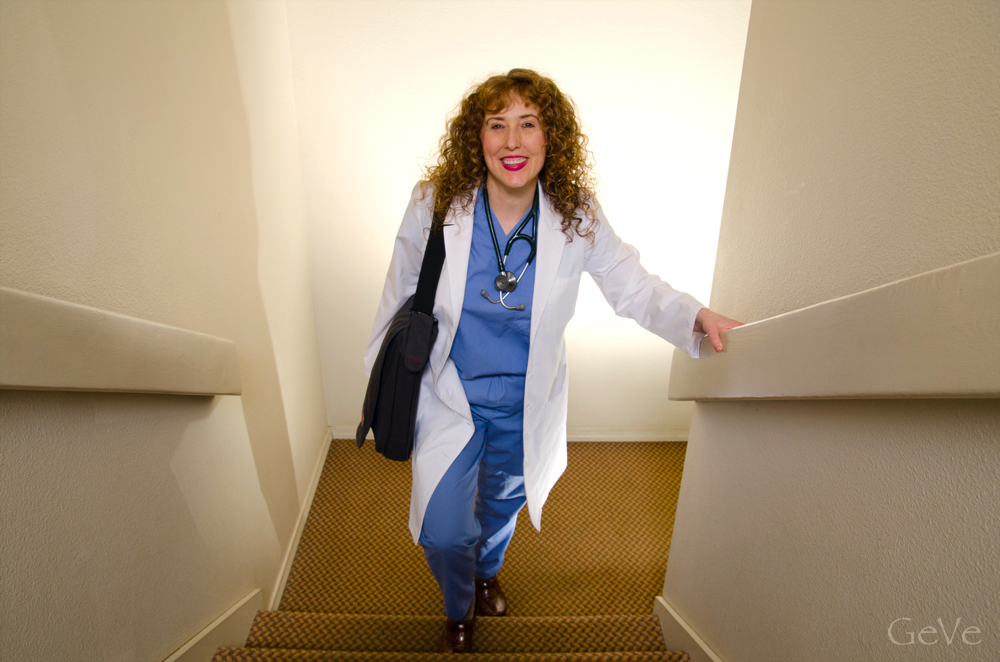 Want to step off the treadmill? Here's a fool proof strategy: live debt free.
If your life seems out of balance, maybe the life you're living isn't your own. If you're a doctor, nurse, midwife, med student—anyone who wants to heal the suffering in the world—my message for you is: heal yourself first—and start with your financial health. 
My best advice: don't allow a bank to own your house; don't allow an employer to own your career; don't allow anyone to own your life. In short, don't sell your soul.
I'm a small-town family doc. I live in a sweet cozy home that I own. Paid cash. Previously, I paid off 2 other houses and my student loans by 34. Then I quit working at 36. I'm not retired. I just quit working on someone else's clock. In fact, I haven't set an alarm to go to work since 2004. What I do now isn't work. It's fun. I see patients 3 afternoons per week. I get up when I want. I do what I want. I don't owe anyone anything. I'm free. To live. My life.
Thankfully, I only had $22,000 of student loans (paid off in residency). Then I worked as a physician employee at various clinics for the next 7 years. And I paid down those mortgages. My only regret: I could have done it faster.
As a physician employee, I was forced to practice assembly-line medicine. My overhead: 74%. So for every $100 I earned, I kept $26 (pre-tax!). My contract: 193 days/year. So each year I worked 143 days (74% of 193) just to pay overhead. And guess how many patients I had to see in 143 days to subsidize my overhead? At 28 patient visits per day that's 4004! Just to pay overhead! 
Join our upcoming teleseminar & learn how to liberate yourself. 
In two years, I generated 1 million in revenue, yet $740,000 went to overhead. While I was in debt. I was nothing more than a physician factory worker selling my soul. My quick route to financial freedom was to eliminate debt and quit my job. In 2005, I opened my own dream clinic. I've never been happier. And I've never turned anyone away for lack of money, yet I'm more successful than ever. How? My debt-free low-overhead clinic allows me to triple my income per patient (see video) while charging less than big-box prices.
Here's the bottom line: stop paying interest on your debt and start receiving interest on your income. Keep the revenue you are generating. Please.
So how can you become debt-free ASAP? What's the secret strategy? I was fortunate to meet up with Cory & Carolyn Fawcett at an event where I was speaking on physician suicide. Carolyn is a brilliant accountant and Cory is a "semi-retired" surgeon who helps distressed doctors in debt. Turns out eliminating debt may even decrease physician suicide. 
"In general, doctors do not have an income problem—they make good money," Cory says. "They usually suffer from an expense problem and are not willing to face it." Bingo! 
In his breakthrough book: The Doctors Guide To Eliminating Debt, Cory provides a quick & easy four-step formula for becoming debt free. Step one: assess the problem by calculating your current net worth (total assets minus total debt = net worth). Step two: establish your goals. Step three: create a spending plan and step four—pay off your debt starting with the smallest loan first.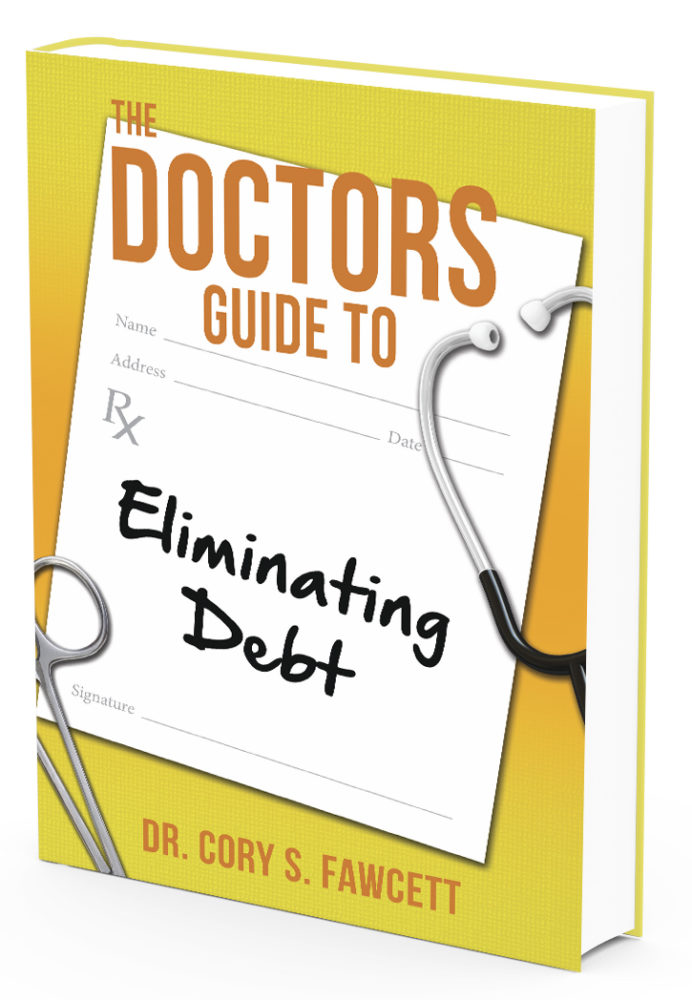 "Too many people spend money they haven't earned to buy things they don't want, to impress people they don't like," says Will Rogers. You can break the debt cycle.
Debt-free doesn't mean deprivation. Without debt, you're less stressed with more time for vacations (that you don't need to take!). You can leave your sucky job—without fear. Plus you'll accumulate more money and have way more fun. Imagine seeing patients because you want to (not because you have to). Best of all: you'll be able to live your dream.
So what's your dream? 
Cory is living his dream by practicing surgery on his own terms. He stopped performing some of the more lucrative procedures he disliked. Now he fills in for rural surgeons (who need vacations) so hospitals can operate in their absence. He also writes books to help docs with their finances.
I'm still practicing medicine in my dream clinic. I also run a suicide hotline for docs and medical students. Plus I host retreats to help health professionals heal from the trauma of their training so they can open their dream clinics too. Most recently, I launched a scholarship fund for medical students.
Cory and I are able to live our dreams because we're in the debt-free doctors club. Want to join us? 
My parting advice:
1) Build a life you don't have to take a vacation from. Live your dream life in medicine. Here's how.
2) If you love what you do, don't retire. Retired means "tired again." Boredom can hasten your death.
3) Don't hoard more money than you need. It's called currency for a reason. Keep money flowing to causes you believe in.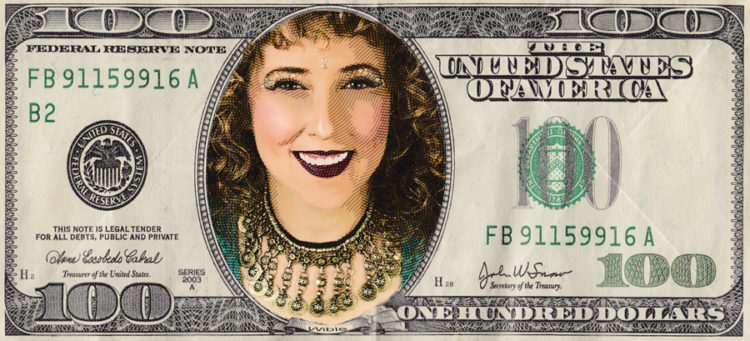 Pamela Wible, M.D., is a part-time family physician and author of Physician Suicide Letters—Answered. Cory S. Fawcett, M.D., is a part-time surgeon and author of The Doctors Guide To Eliminating Debt. He blogs at Dr.CorySFawcett.com. They both practice medicine in the beautiful state of Oregon where Dr. Wible hosts popular physician retreats. Come visit!