How to know it's time to quit your job: Patient wanting refill threatens to be back with a gun. Employer sides with patient. TRUE STORY!
I posted this on Facebook and was surprised how many others chimed in with similar threats. One doctor summarized: "Being an 'employed' physician means you are totally expendable. In every sense of the word."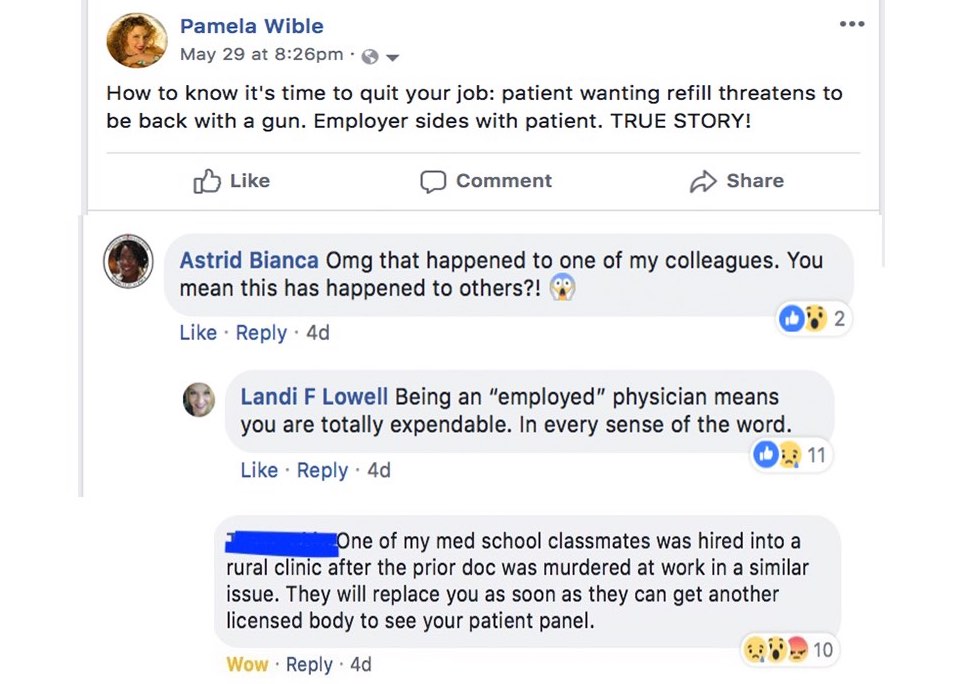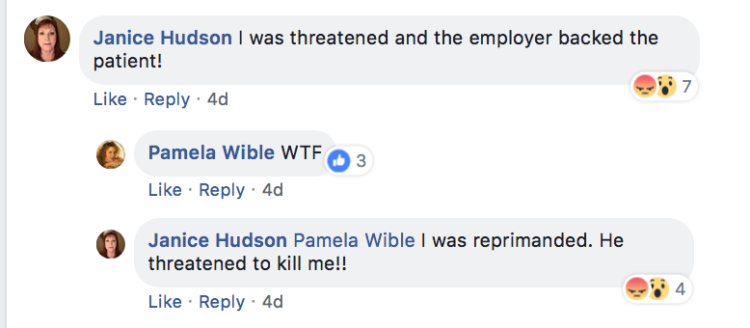 Here are 3 danger signs.
YOU MUST resign immediately:
#1 To Save Your Life
If you (or your clients' lives) are in harms way you MUST quit your job now—especially if your employer seems unconcerned about the loss of life. In health care organizations that claim to provide compassionate care this is an obvious red flag that they don't actually care.
#2 To Stop Financial Theft
If the majority of the revenue you are generating is being extracted from you in the form of "overhead," your money is being stolen. Some doctors are taxed with 85% overhead. That means if you get reimbursed $100 for seeing a patient, you only get $15. Here's a quick video I made on how I tripled my income per patient by quitting my job. You should quit now and do the same.
#3 To Stop Fraud & Criminal Activity
If you are working in a clinic or hospital that is committing Medicare or insurance fraud by upcoding and billing patients for care they did not receive, your life and license is on the line. YOU are an accomplice to crimes in your workplace if you knowingly continue to participate in them.
If your employer is guilty of human rights violations and other crimes against humanity such as sexual harassment, bullying, hazing, and sleep deprivation that endangers your life or the lives of your patients you are supporting this behavior unless you do something to stop the crimes or withdraw your support by leaving the criminal organization.
Besides the obvious crimes against humanity, fraud, personal financial theft, and threats against your life that could end up in homicide or suicide, you are likely not feeling super excited about going back to work in the morning because you feel underappreciated, overworked, and underpaid so here's our message for you:
It is your birthright to be a healer and give your gifts to the world. Do NOT let anyone hold you back any longer. Or threaten you. Or control you with fear. You must be free to practice medicine in alignment with your highest values. Watch this 52-second video above again and again until you recognize that YOU deserve to be free.
"I am bold, confident, empowered, powerful. I am a powerhouse. Who's ready to live their dream? I am the beacon of light to other doctors who have been oppressed. Who have been depressed. Who have felt like the weight of the world was on their shoulders. Felt unappreciated, felt overworked and underpaid. YOU ARE NOT ALONE. I am not alone in all the experiences that I've had in medicine that were just horrible. I've been there and we will overcome. Being beat up for seeing my patients for too long. And laughing with my patients and loving my patients. Come to the retreat. Get refreshed. Joyful. I found. My tribe. It's gonna be fine. Everything is gonna be alright as long as you get the help that you need. We can be happy. We can be successful. We can be free. And fearless. I am fearless. I am confident. I am competent. I am a competent physician. YES YOU ARE!"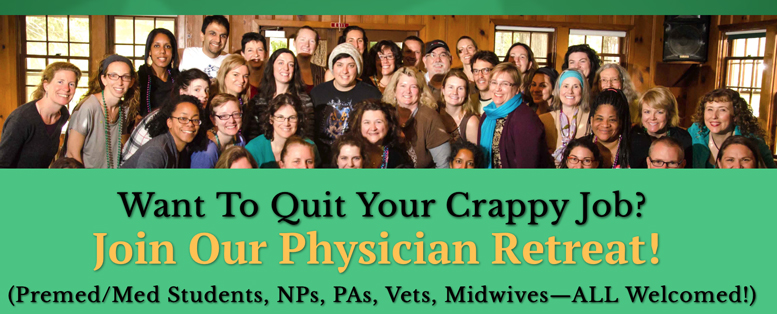 You deserve to live your dreams in medicine.


Can't wait for our next retreat?  Get 20 hours of step-by-step fast track instructions now on how to quit your job, liberate yourself, and launch your dream clinic immediately—on demand.