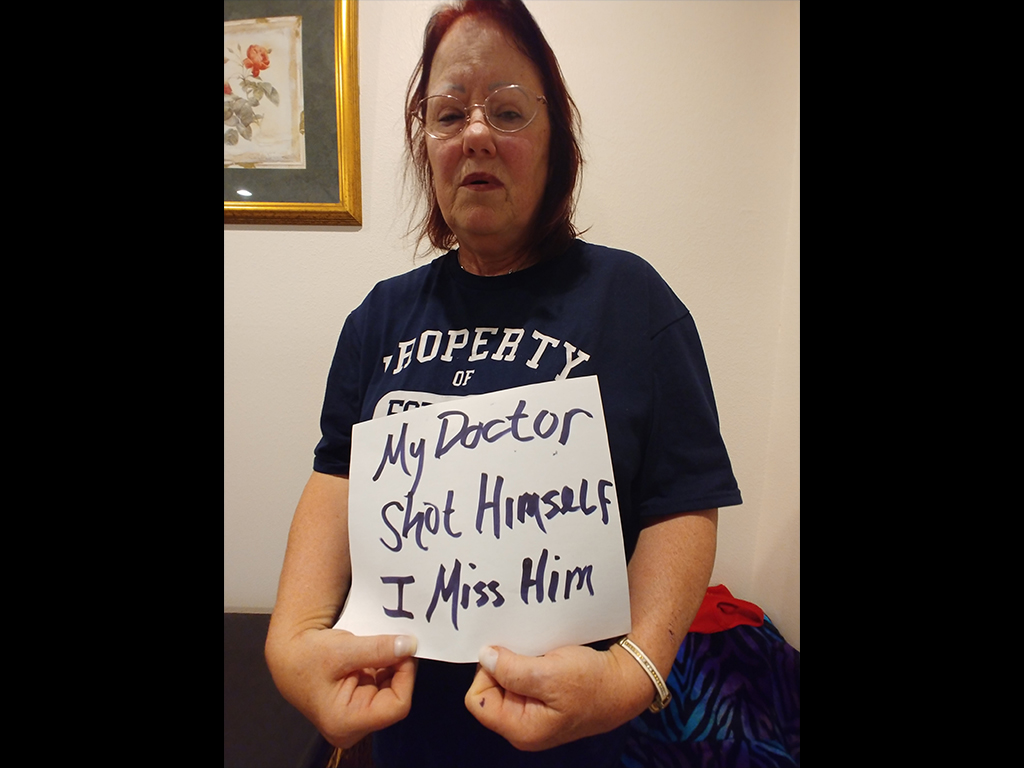 Susan Kreischer is one in a million.
One of a million Americans to lose their doctor to suicide—each year.
She is still devastated years later.
"I had awful back pain—was barely walking when I met Dr. Ortiz and right away we bonded. Every time I went in, he'd give me a huge bear hug, lifting me off the floor (and I'm a heavy woman). He always had a big smile on his face. He was it. He was the man. He didn't just hand me another pill. He actually got in there and solved my problems."
Dr. Ortiz was a man who never gave up on his patients.
"Later when I had more back problems, he said I'd need my hip fused and he'd look for another surgeon since that wasn't a procedure he was familiar with. Next time I saw him he told me that he didn't find anyone he could trust so he was going to do it himself—and that's exactly what he did. He learned that procedure for me! I was in awe that he did that for me."
Staff in the operating room were in awe as well. Nobody could believe how perfectly Dr. Ortiz performed her fusion.
"I saw that man five times in a day and a half in the hospital, plus he went to see me another four or five times when I was in recovery. He called me every night at home to make sure I was okay—and I was."
Susan wonders how she'll ever replace him.
"I don't trust other orthopedic doctors around here. I had some very bad experiences. I had so much faith in Dr. Ortiz because I knew he was being truthful—giving me his honest opinion. I adored him. He was a saint to me. He took so much of my pain away. He changed my life."