During Suicide Awareness Week, I hosted a free two-day retreat in NYC (in collaboration with Emmy-winner Robyn Symon's preview of her award-winning film, Do No Harm—sold out both nights at Angelika Film Center's largest theater). Nearly 500 physicians (from as far as Hawaii and Alaska) joined in activities on September 12 & 13—from afternoon empowerment sessions to evening receptions and open mic until 2:00 am where doctors shared their suicide attempts openly. For many the most poignant moment was the Manhattan Memorial March to the site where one of medicine's pioneers died by suicide earlier this year. At the location of her death, I delivered this eulogy to the countless doctors we've lost to suicide (fully transcribed & mildly edited for clarity).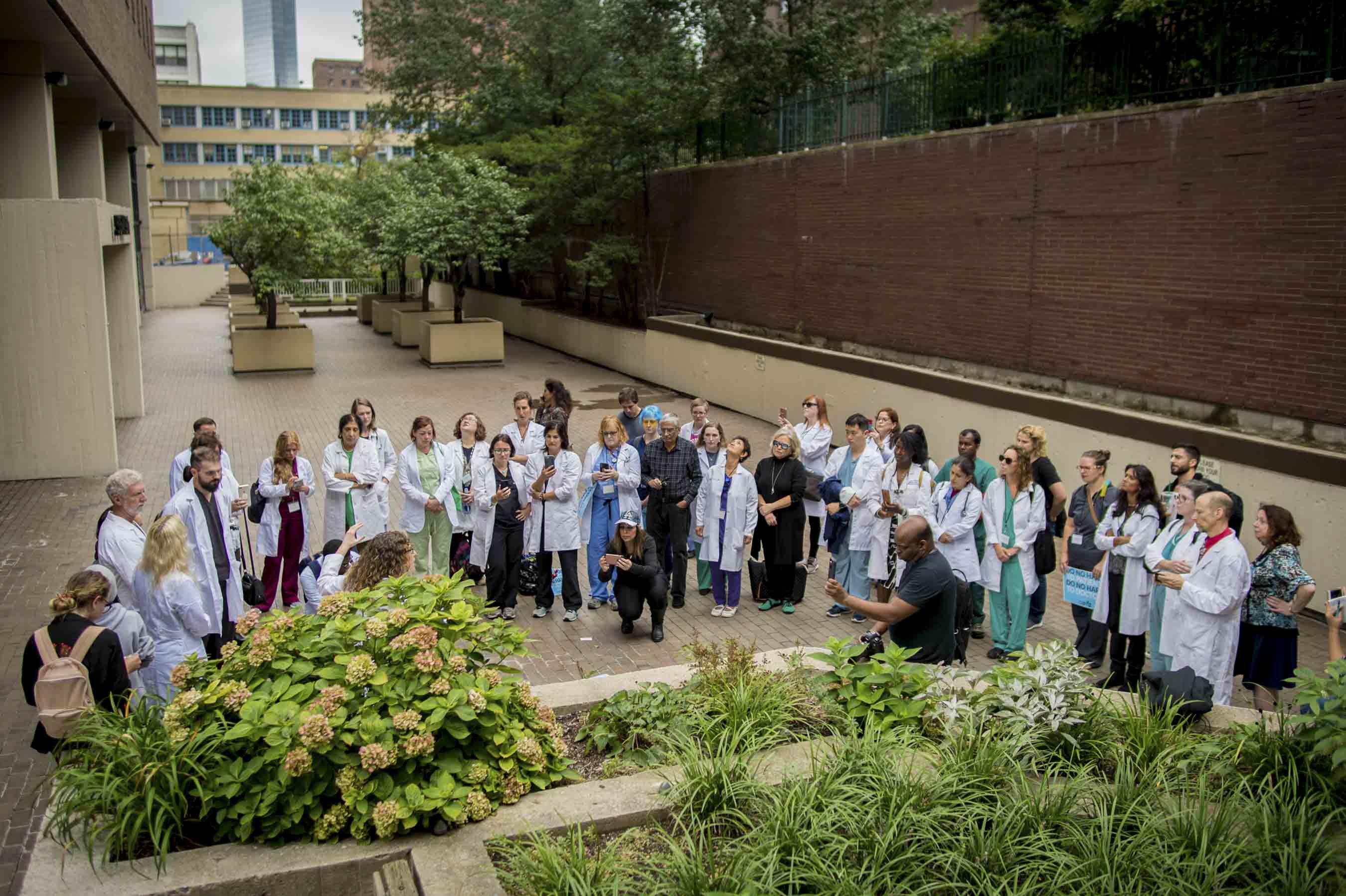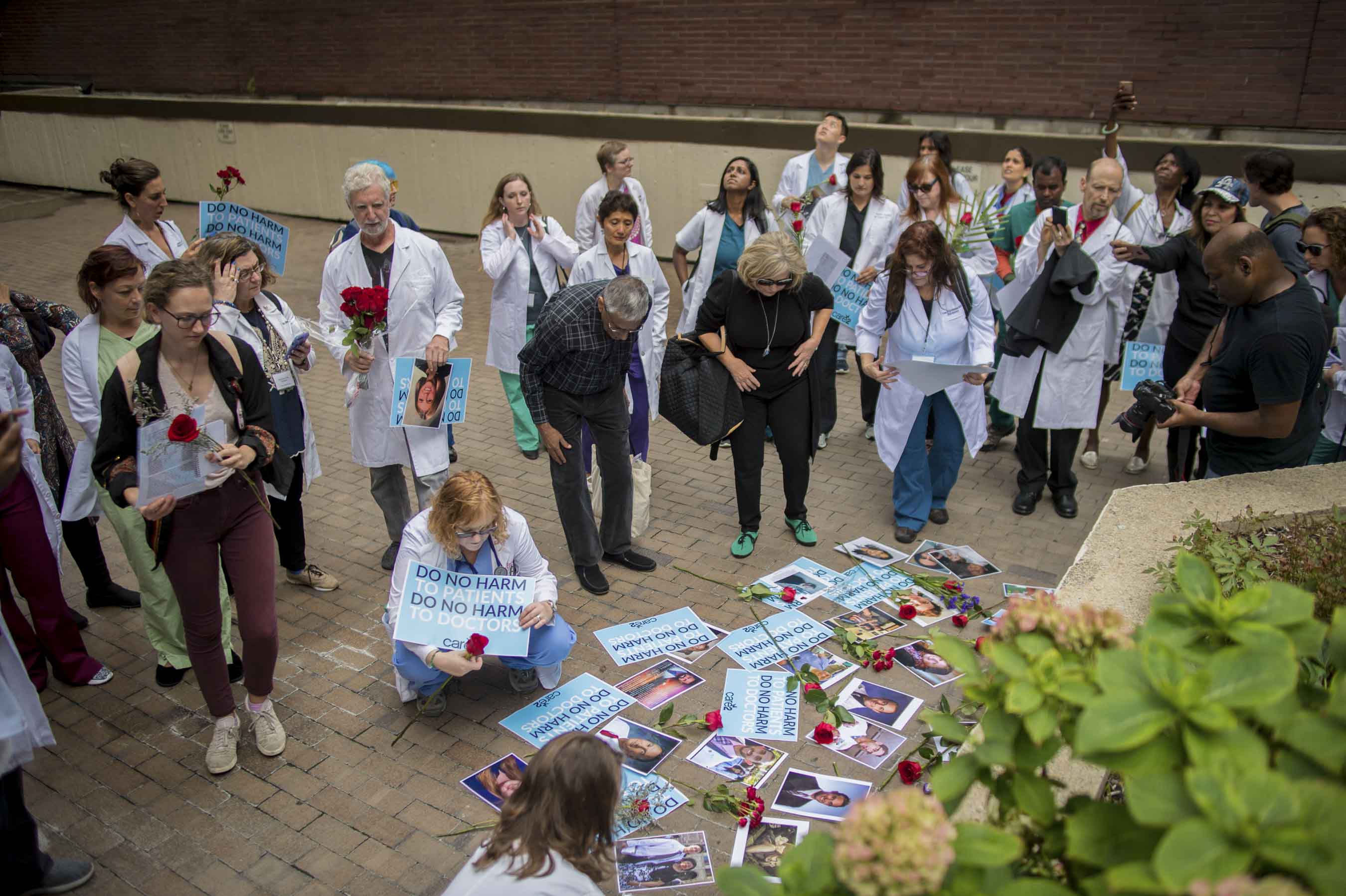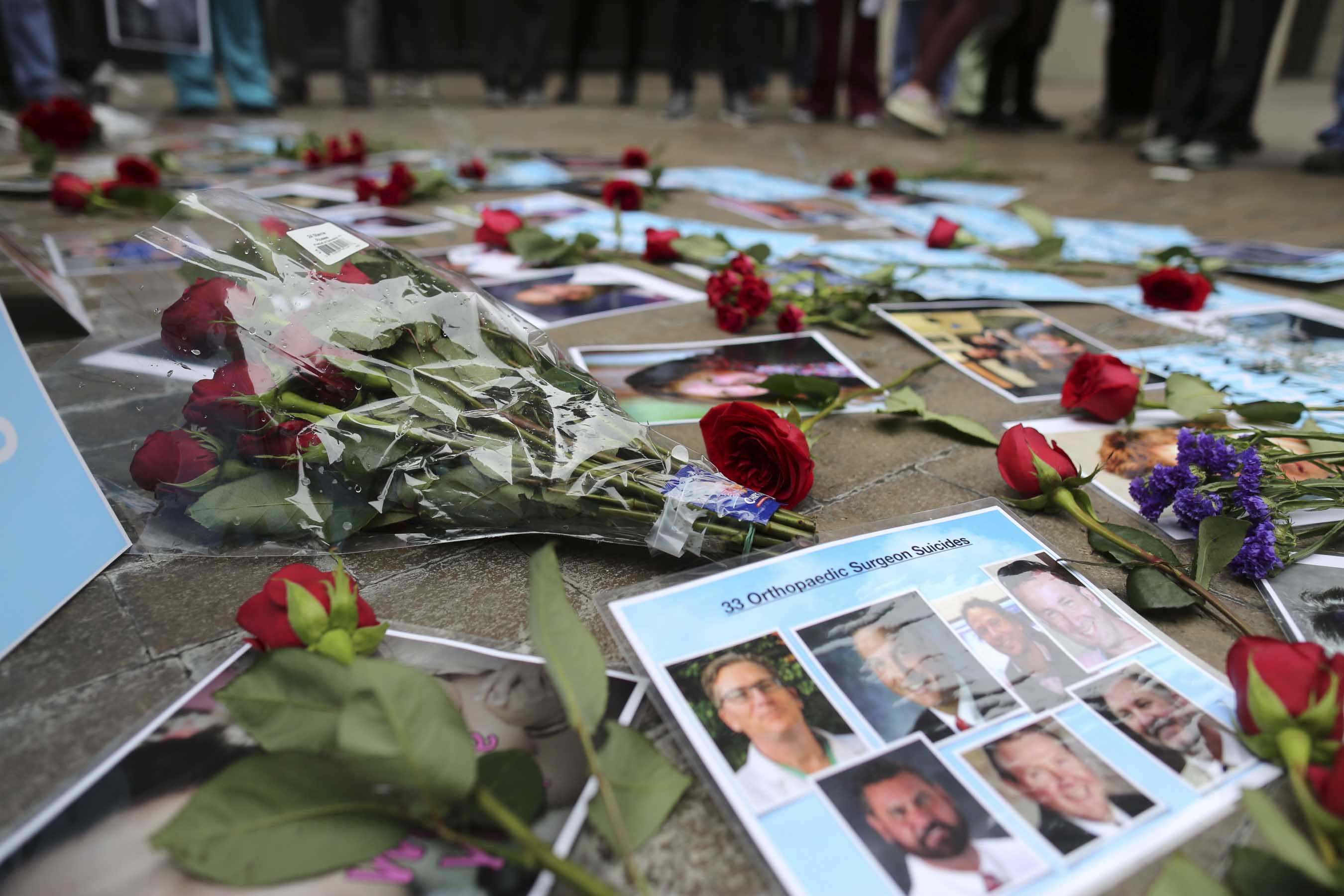 Dr. Pamela Wible: We are gathered here today to honor the many people that we have lost to suicide in medicine and in particular, Dr. Deelshad Joomun.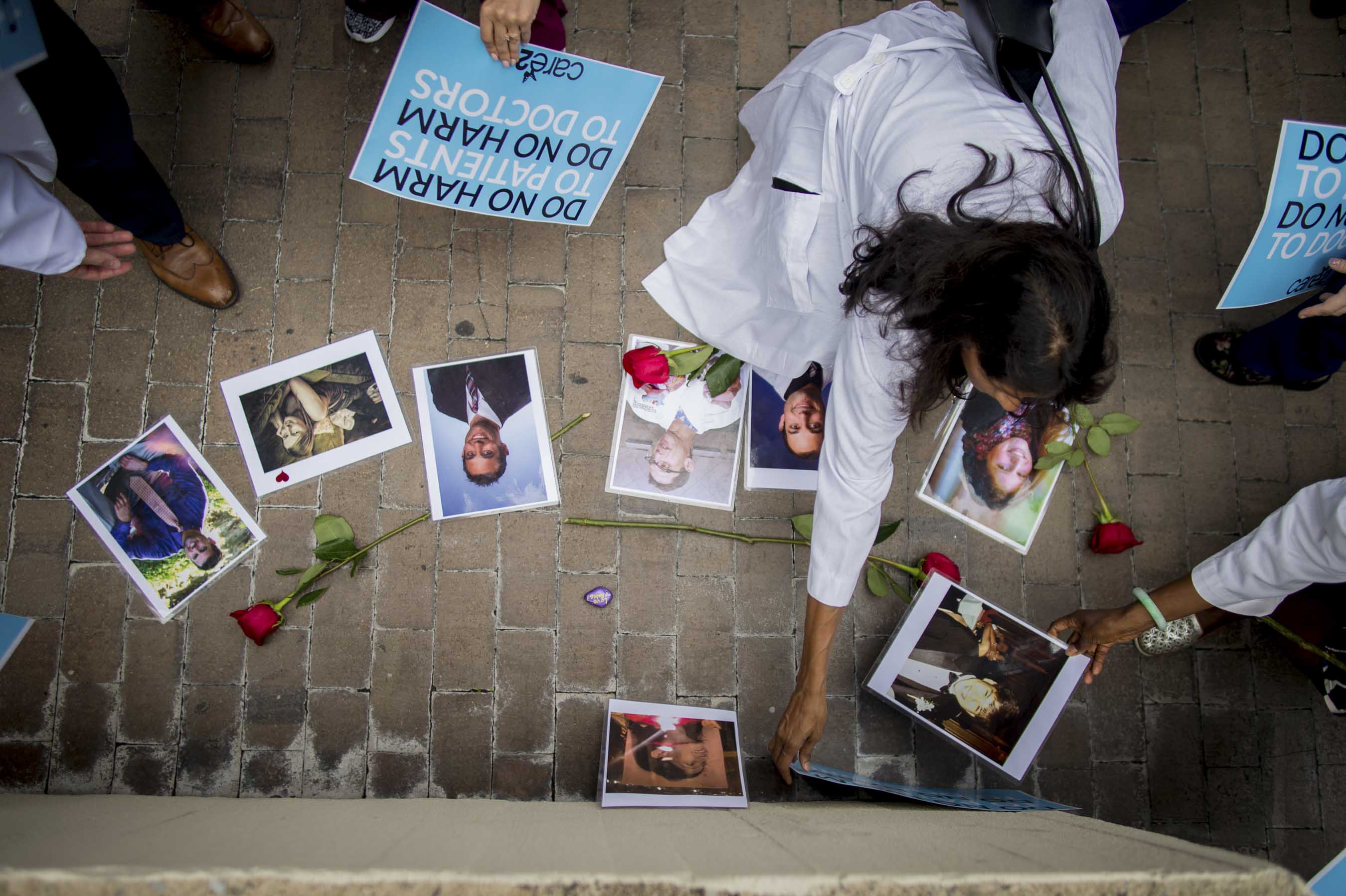 This is the spot where she died in January. It was a Thursday afternoon at three o'clock.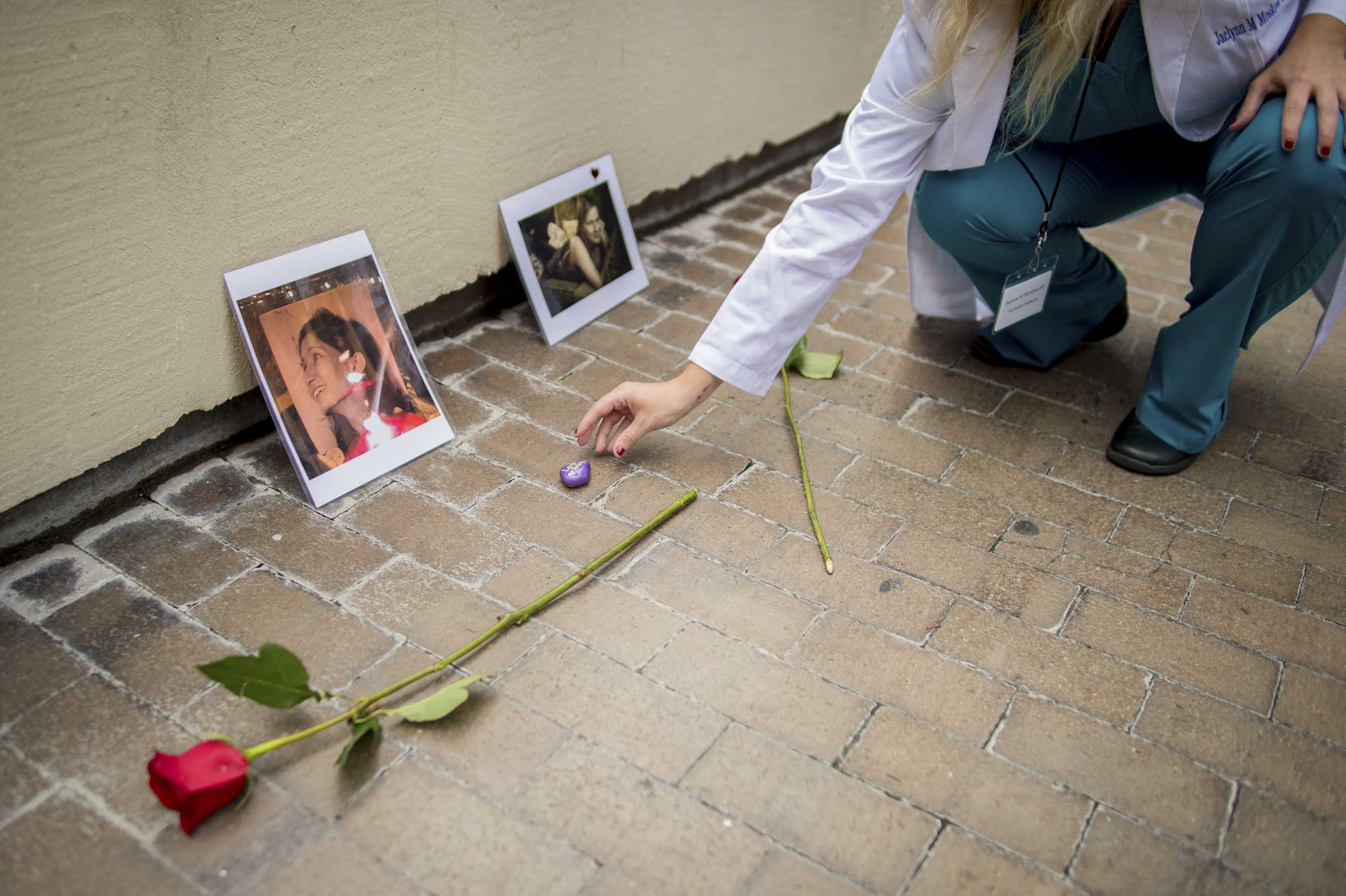 And today, Thursday, September 13th, we traced her very last footsteps that she walked to come here leaving Mount Sinai Hospital around 3:00 PM.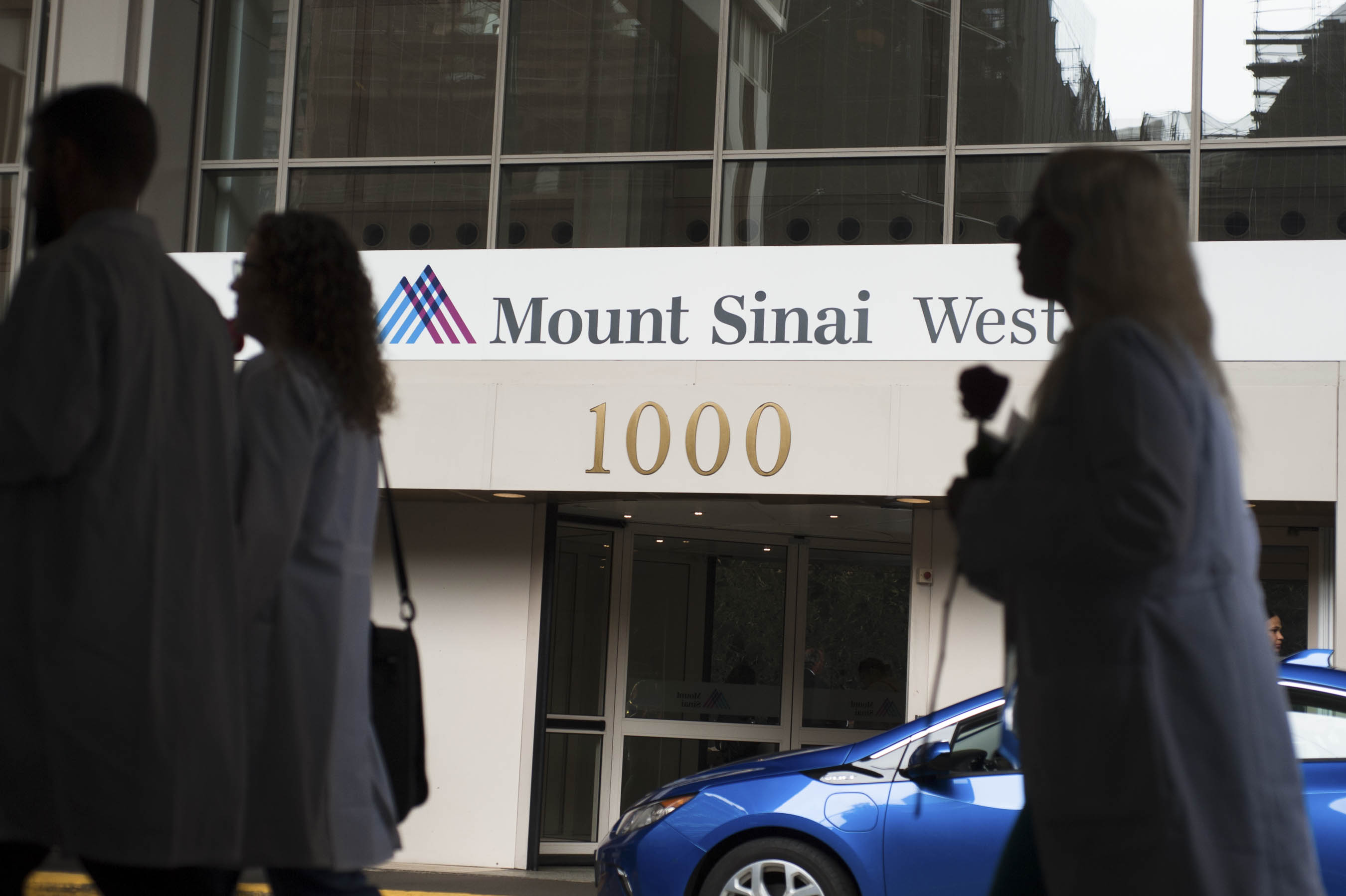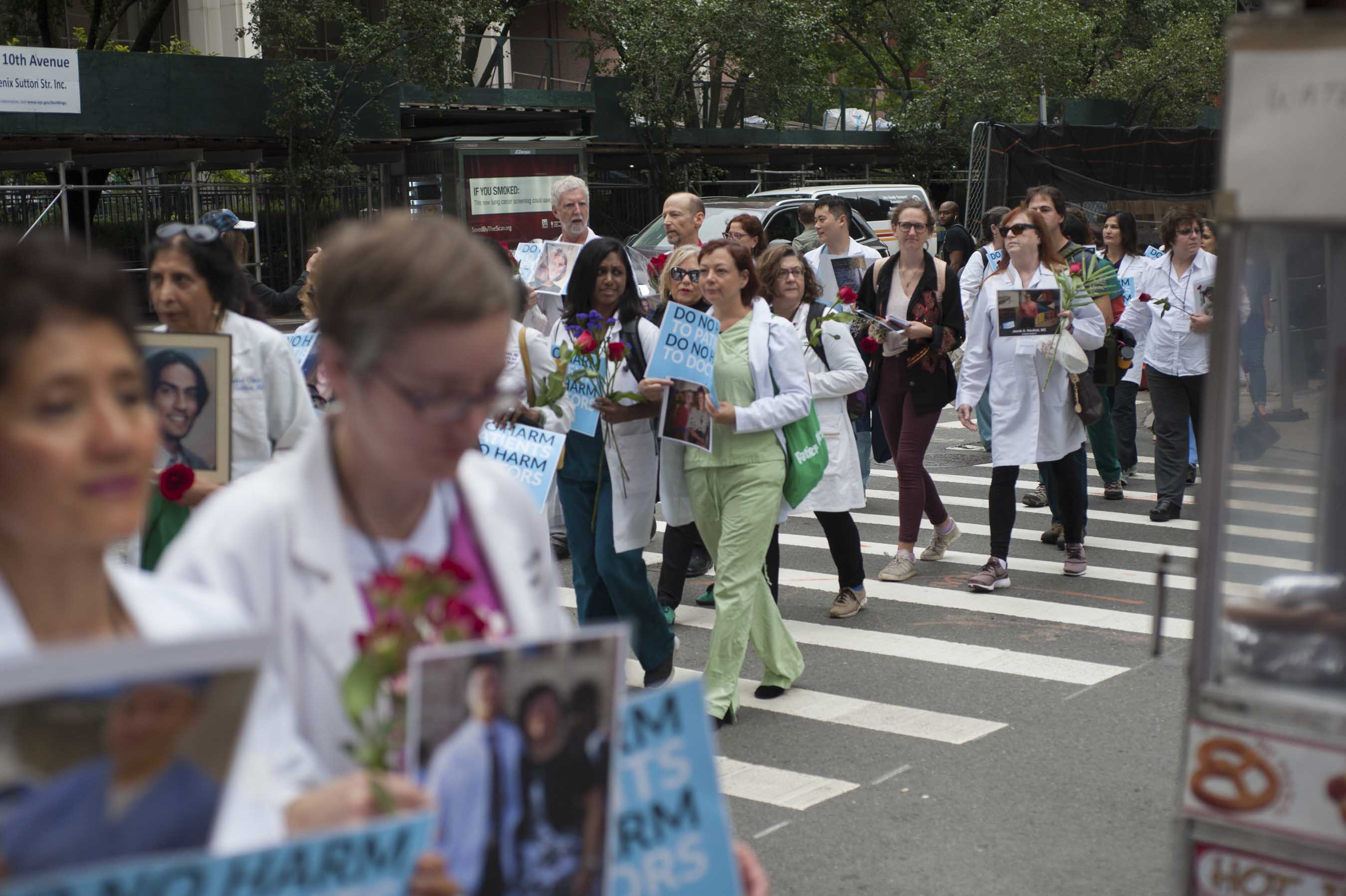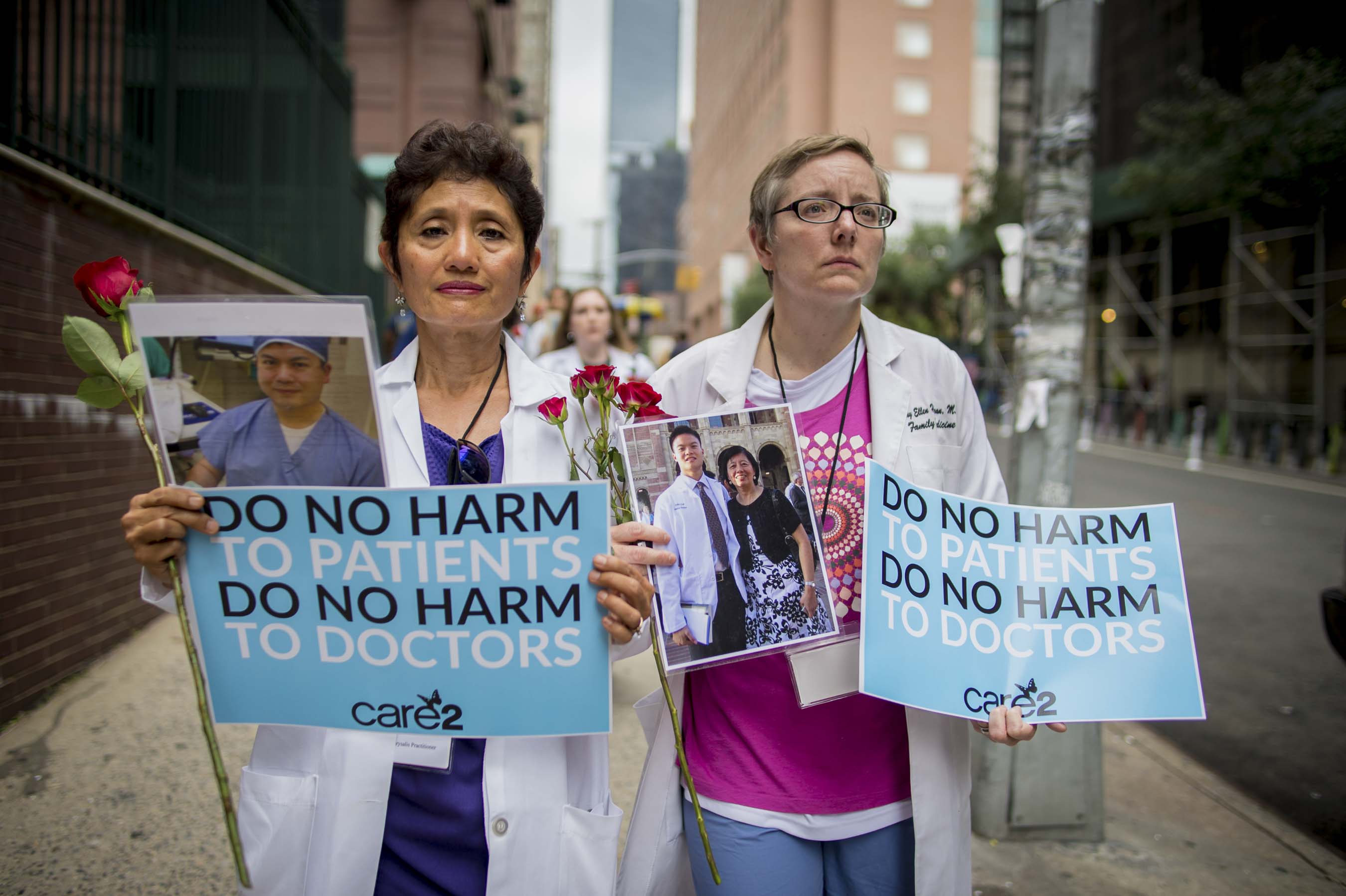 And she went into this building where she lived for six years and pressed the elevator to go up making her way 33 floors to the roof.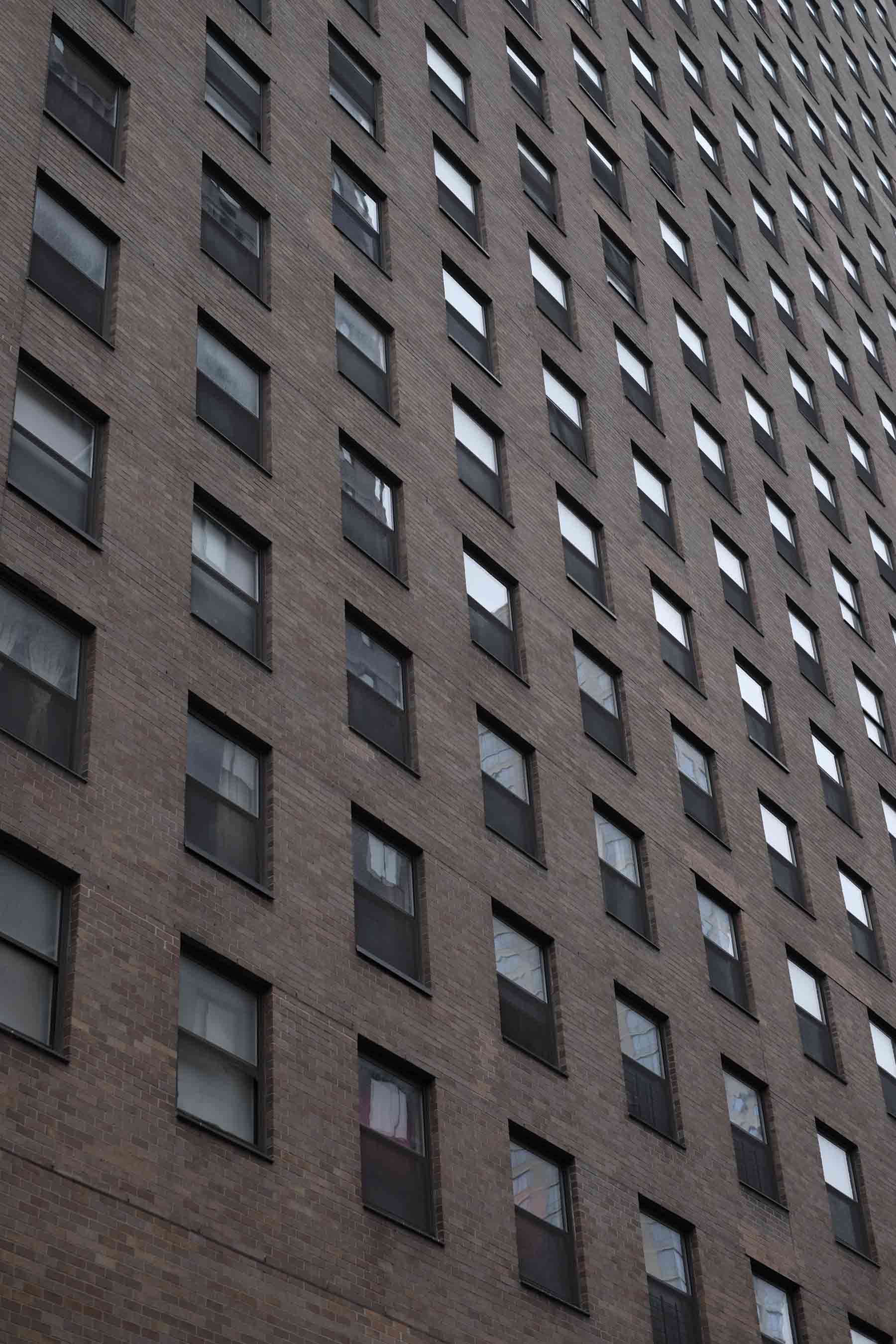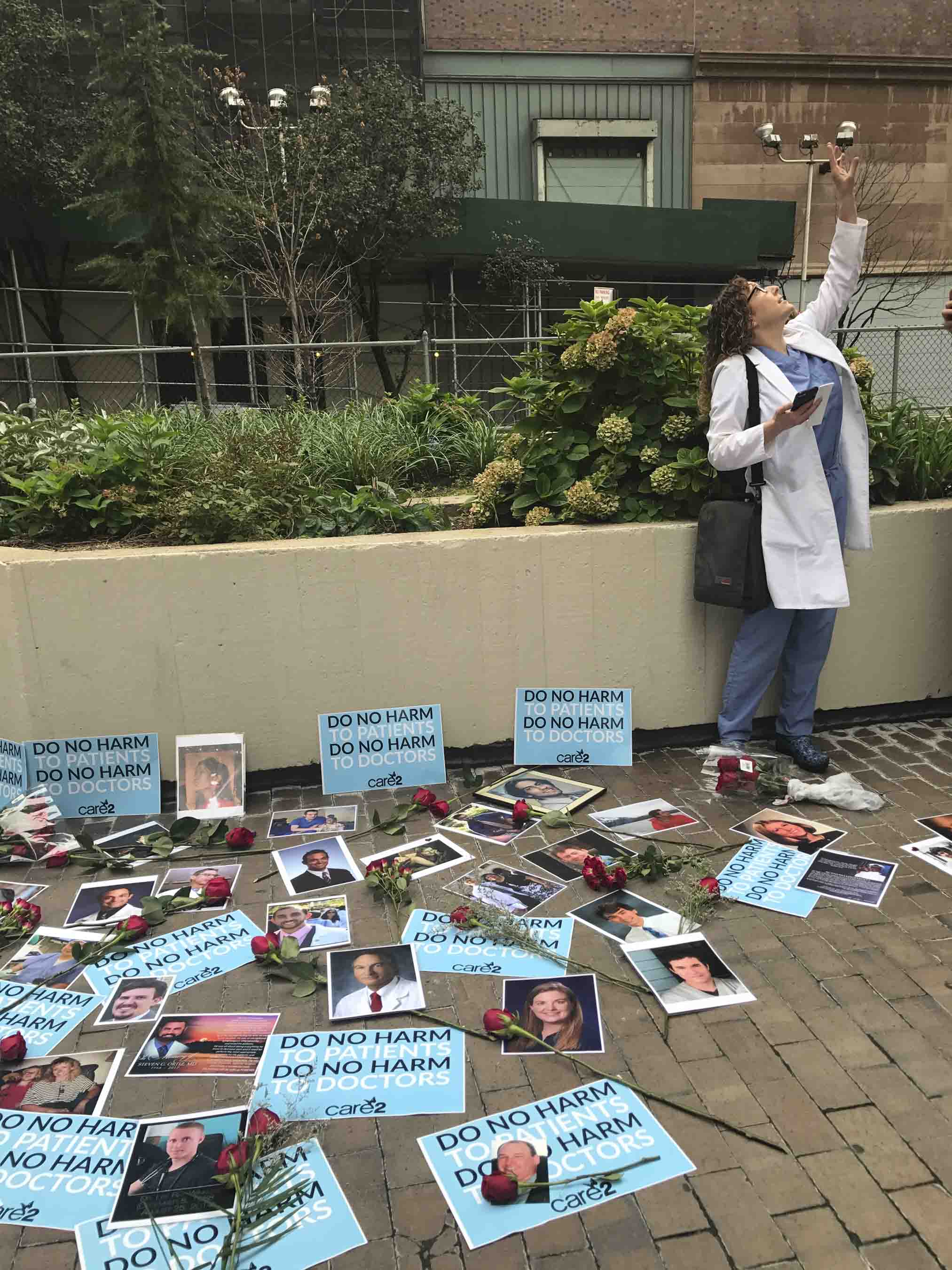 Dr. Deelshad Joomun then stepped off the roof dying in this spot right here.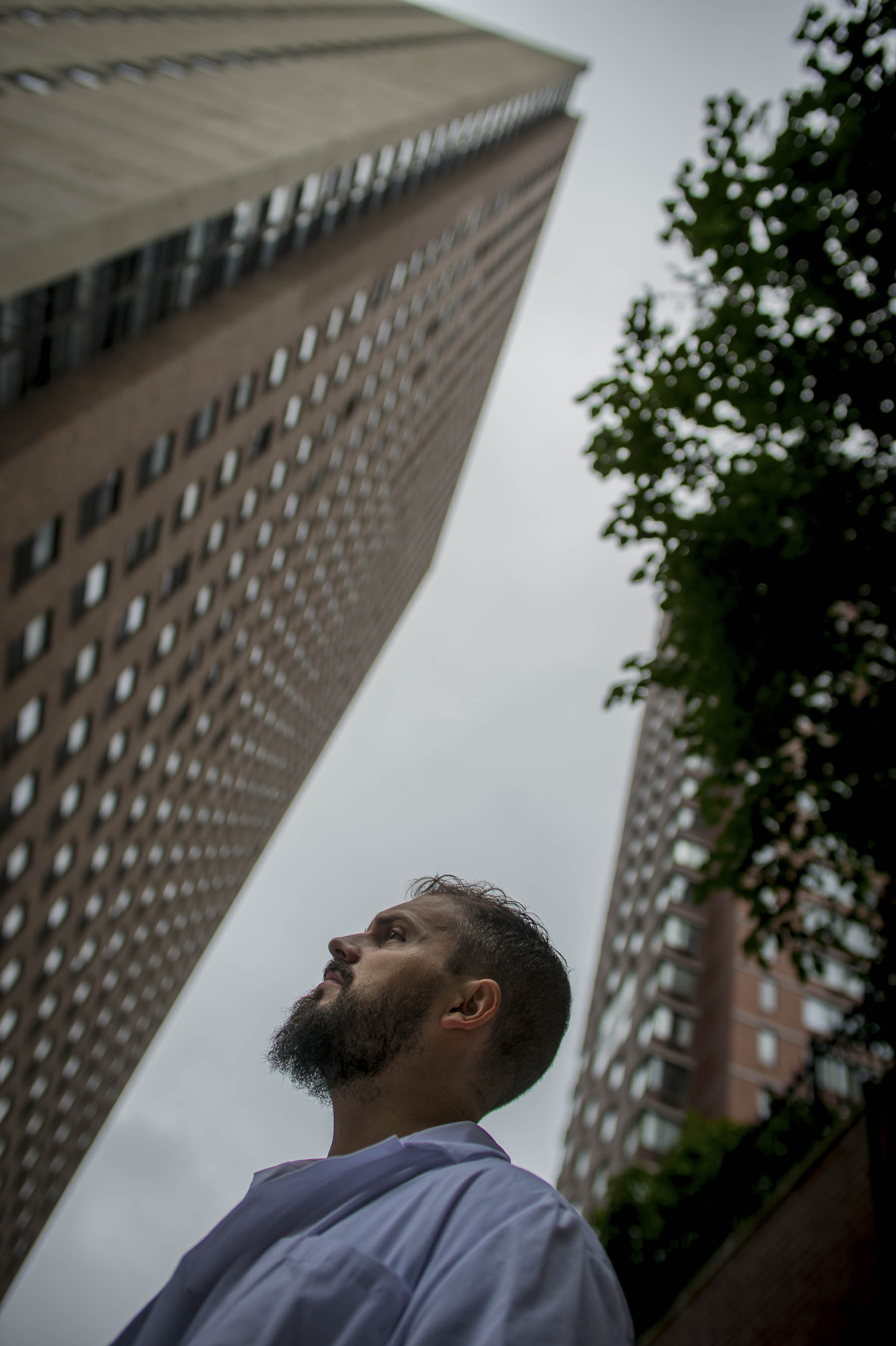 This amazing, brilliant, beautiful physician, Dr. Deelshad Joomun, was a pioneer in our profession—the first female interventional nephrologist in the United States. That meant she completed her internal medicine residency, nephrology fellowship, and then advanced fellowship in radiology so that she could do very specific procedures on the kidney (for those of you don't know what interventional nephrology is). I never knew there was such a specialty.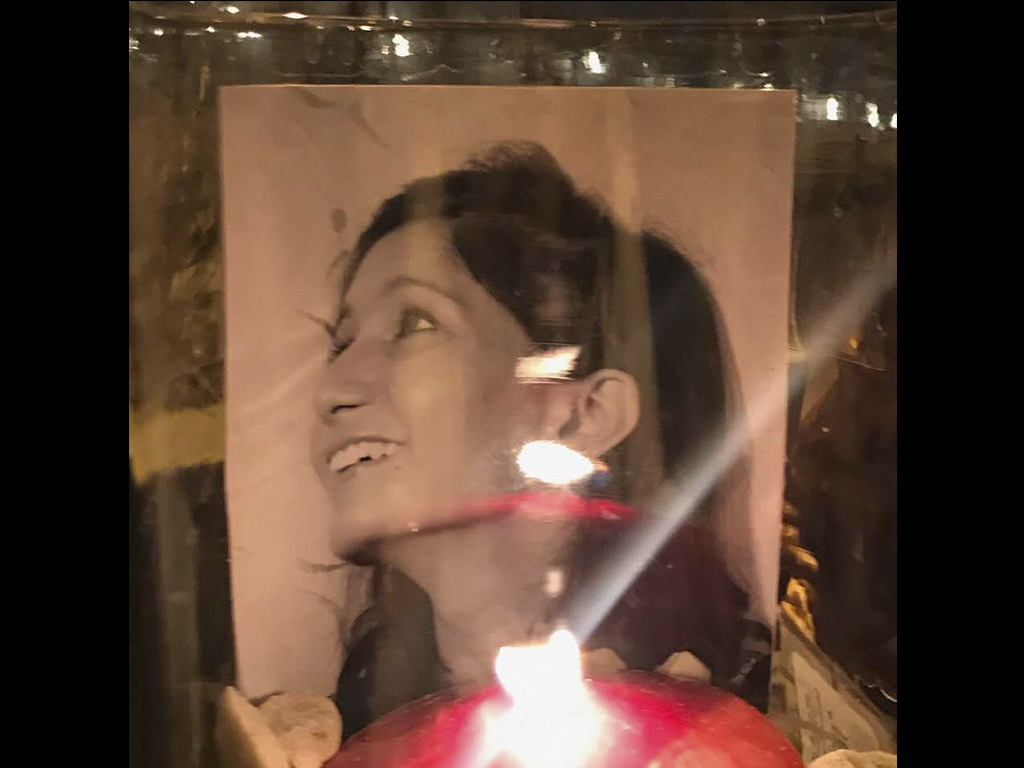 She was very passion-driven. It was her soul's purpose to be a physician and she was extremely happy as a physician. Her name Deelshad actually means "happy heart." An idealistic happy person who loved being a physician and loved serving humanity.
How in the world did somebody three days into her first job as an attending—she was only there at Mount Sinai for three days—how did she end up wanting to walk across the street in the middle of the day—in the most populous city in the country—and die this way?